Focus on Economic and Social Inequalities and Bold Solutions in a Diverse Aging America
Wednesday,  April 17, 2019| 12:30 PM–3:30 PM
Open to 200 registrants
Pre-registration required
Fee: $15 (includes coffee)
CE Credits: 3
Sponsored by Senior Service America, Inc.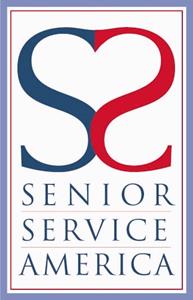 ASA is excited to welcome thought leaders from across the field of aging and beyond for a deep exploration into economic and social inequalities effecting diverse older adults.
Inspired by the Summer 2018 issue of Generations entitled "Land of the Unequal? Economic, Social Inequality in an Aging America", the Summit will provide a foundation from which to understand and discuss the origins of inequities, inequalities and the intersectional nature of economic, social and physical environmental factors. Using a lens of diversity and inclusion, the Summit will explore how race, ethnicity, gender/gender identity/gender expression, sexual orientation, ageism, socioeconomic and sociocultural status play out over the lifespan of diverse older adults.
Presenters will also share innovative and inclusive solutions, initiatives and programs. The Summit will end with an interactive discussion on what you can do in your own community, agency, organization to address these issues and potential barriers you may face. Summit participants will receive a copy of the 2018 Summer Generations.
Presenters:
Sadiya Abjani, BA, Manager of Training and Online Learning, SAGE;
Joon Bang, PMP, President and CEO, National Asian Pacific Center on Aging (NAPCA);
Angie Boddie, MA, Director of Health Programs, National Caucus & Center on Black Aging, Inc.;
Larry Curley, MPA, Executive Director, National Indian Council on Aging;
Laurinda Dodgen, MPH, Associate State Director-Advocacy and Community Outreach, AARP Illinois;
Karyne Jones, MPA, MPP, President and CEO, National Caucus & Center on Black Aging, Inc.;
Karen Lincoln, PhD, MSW, MA, Associate Professor, Suzanne Dworak-Peck School of Social Work, University of Southern California;
Patricia Oh, LMSW, MS, Age-Friendly Team Lead, Age-Friendly Consultant, AARP and AARP Maine;
Najja Orr, MBA, Chief Strategy Officer, Philadelphia Corporation for Aging;
Lori Parham, MS, PhD, State Director, AARP Maine;
Manuel Pastor, PhD, MA, Professor of Sociology and American Studies & Ethnicity, University of Southern California;
Lisa Whitmore Davis, MPA, Associate State Director-Community Engagement, AARP;
Donna Satterthwaite, Chief Operating Officer, Senior Service America, Inc.
Joyce Walker, MSSA, Vice President of Community Development, PK Management, LLC
 
Target Audience: All