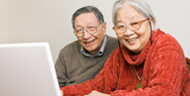 By Judy Thomas, JD
It's never too soon to start talking about advance care planning. Talking with patients and their loved ones—or even your own family members—and helping them plan for future medical needs is the best way to make sure their wishes will be respected.
Advance care planning allows individuals—anyone older than 18 and at any stage of health—to reflect on and express preferences for medical care in advance of crises that might affect their ability to speak for themselves. These discussions are much easier to start while people are still healthy and should continue over time.
Here are six resources found online that anyone can use to help start the advance care planning process.
1.  The Conversation Starter Kit
The Conversation Project has helped people overcome barriers to talking about end-of-life care by publishing materials that engage families and loved ones in conversations about healthcare preferences. The Conversation Starter Kit—available for download in English, Spanish, French and Chinese—leads people through a step-by-step process to formulate their thoughts, and then express their end-of-life wishes with loved ones.
DeathOverDinner.org walks visitors through planning a dinner party designed to engage guests in conversations about death and dying. Dinner planners pick "homework" assignments for guests to read, listen to or watch in advance of the meal. To help ensure a successful event, dinner organizers receive an email with a draft dinner invitation, links to resources and conversation prompts to use over the course of the meal. Death Over Dinner has received a lot of positive coverage in the media.
The Go Wish Game was initially developed to help assisted-living residents, their family members and staff talk about end-of-life care options and advance care planning. Using a deck of 36 cards, the game stimulates discussions on values and wishes about end-of-life care. It is an effective tool for people of all ages and levels of cognition, including people with limited literacy and limited English skills, without seeming too simplistic for those with more education. While you are encouraged to purchase decks of cards (a set of four is recommended), the Go Wish Game can also be played online in a solitaire format.
4. Coalition for Compassionate Care of California
If you are looking for advance care planning conversation tools, advance directives and answers to your frequently asked questions, find them all in one place at CoalitionCCC.org. The Coalition for Compassionate Care of California is a collaboration of organizations and individuals dedicated to helping people get the care they want when facing serious illness. Find resources here you can't get anywhere else, such as Thinking Ahead, an advance directive for people with developmental disabilities, and an extensive library of videos on a range of topics—from conversations on goals of care to POLST (Physician Orders for Life-Sustaining Treatment).
The Prepare for Your Care website is designed to empower people to make healthcare decisions, talk with providers and get the medical care that is right for them. Designed for people with minimal to no computer experience, PrepareForYourCare.org walks visitors through basic advance care planning steps, and provides prompts and videos to help people get started. The website is also available in Spanish.
Caring Connections is a program of the National Hospice and Palliative Care Organization, whose aim is to improve care at the end of life. Their website provides free access to a free advance directive for each of the 50 states.
---
Judy Thomas, JD, is CEO of the Coalition for Compassionate Care of California (CCCC), a nonprofit organization that promotes high-quality, compassionate care for all who are seriously ill or nearing the end of life. As the voice of palliative care in California, CCCC incubates and disseminates models and ideas to improve access to quality care for all people. Follow Judy on Twitter at @JudyThomasJD
This article was brought to you by ASA's Healthcare and Aging Network.