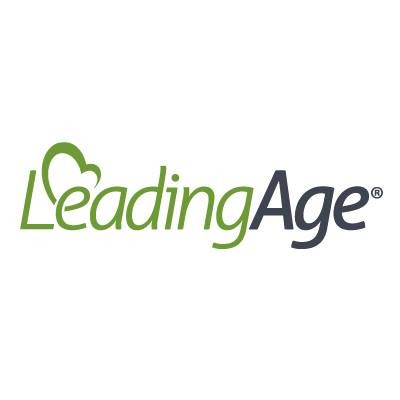 By Ruth Katz
Older residents in long-term care and the staff who serve them are under siege. They are getting sick—even dying—in unprecedented numbers amid this coronavirus pandemic. My decades of inside-the-beltway experience as a policy analyst and advocate in no way prepared me for the sadness and challenges I face today with my policy team at LeadingAge. The support we provide behind the scenes sometimes makes it feel as if we're running a field hospital.
To be clear, we are not on the front lines of this battle. We don't face what aging services providers across the continuum—not just nursing homes, but also assisted living, HUD-assisted low-income housing providers, home health, hospice, PACE, home- and community-based services and others—face each day.
Our toughest physical struggles are getting enough exercise to keep up the pace while teleworking from home. Our big daily decision is whether to wear pajama bottoms or sweats, because we're engaging with others in a Zoom "top half" world right now.
But D.C.-based policy wonks and advocates play an important support role in fighting the pandemic and we are emotionally all in. Policy guidance, developments, changes, even regulations, now come out multiple times each day, seven days a week. The federal bureaucracy is moving faster than the speed of light—and this is in a democracy set up to ensure policy was made slowly, deliberately and in a participatory way. It's not working like that right now.
What Are Providers Facing?
The direct care staffing shortage, already at crisis levels, is now a full-fledged emergency. There's not enough personal protective equipment and not enough testing. How does this look on the ground?
Fear of coming to work. Direct care staff, as well as nurses, social workers and others on the front lines, are afraid to come to work. Across the country, providers report that staff are calling in saying they will not report to work because they fear getting infected. They are afraid of bringing COVID-19 home to their families, especially to older relatives. Then there are the heroes. Anecdotally, it seems to be half the staff in some communities and all in others. A story in itself is how successful leaders are building and retaining trust and communication, keeping staff motivated and mission-driven—and unafraid. Other leaders, if they can afford it, pay privately to test all staff and all residents, to assure staff (to the best extent possible) they won't be at risk.
No one showing up for work. At this point in the coronavirus crisis we're no longer floored when we hear about a nursing home or assisted living provider having no one show up to work. No one. Needless to say, these are 24/7 service providers. Few emergency planners could have envisioned no one showing up. Of course, no one envisioned the entire staff of a dementia unit in a Georgia life plan community deciding to move onto campus full time until the threat of COVID-19 ends—both to care for residents and keep them safe and to protect families at home.
Unplanned emergency transitions for residents. What then? Some residents have to be transferred to other providers. Moving from one home to another is difficult under normal circumstances. For at-risk people of advanced age, most with multiple chronic conditions, often with dementia, it is especially disruptive. Put yourself in the shoes of the 37 people who had to move from one Minnesota community to another last week. Or put yourself in the shoes of the people running the residence they left, or the place to which they moved. It's extra frightening in the time of coronavirus.
Residents getting sick in record numbers. This infection spreads with abandon. As one county public health department staffer on the West Coast told an assisted living provider, "We aren't even coming out to test. You're long-term care. If you have one case, we assume everyone is infected."
A provider in Manhattan told us in March that 142 of its 500 beds were occupied by people with COVID-19. Another in the upper Midwest said entire nursing home units have become hospice units, with the same residents.
Of course, there are providers with no COVID-19 cases, including many that are not in hot spots, some that have not had any transfers from hospitals and some that have been lucky. From what we've seen, rigorous infection control is the norm; regardless, this is a highly potent infection to fight and it targets older people.
Staff getting sick in record numbers. In one small assisted living community in a hot spot, when adequate testing resources finally were made available, all but one of the 37 staff members tested positive for COVID-19. Back in March, when we heard about the first direct care worker dying in the line of duty, we all fell apart with grief. We're still as hurt by every death, but we're no longer shocked to hear that nurses, administrators and aides are all in the line of fire.
A Day in the Policy Trenches
People who stay in close contact with policy makers, monitor government websites and releases and spend days with staff on Capitol Hill serve a critical function in supporting providers as they fight the pandemic. Our job is to find new guidance, translate it immediately into actionable help on the front lines, and report back to policy makers about what works and doesn't work, and what needs clarification.
The battle against COVID-19 is more complicated because we are fighting it on at least 50 fronts. Providers of aging services across the country must follow state requirements and, as federal guidance and FAQs come out, they must comply with those as well. Nursing homes, as of May 1, must report COVID-19 cases, outbreaks and deaths in detail to the CDC through the National Healthcare Safety Network. In addition, they already are required to report them to local public health authorities.
We serve providers—LeadingAge members as well as anyone else who needs quick policy analysis translated into operational guidance—with articles, tools and templates on our website and education resources in our learning management system. We offer a Coronavirus Update Call five days a week, because policy happens every day. Callers need to know how to change policies and practices today to match the latest federal guidance. They also need to spend a short time together, connected by phone to thousands of others who are going through the same thing. We always end with the words of one director of nursing: "Stay close and hold each other up."
Nothing comes close to the grueling everyday challenges faced by providers of aging services right now—and, many report, nothing comes close to the immense gratification and commitment to mission they see across their teams. Those of us behind the front lines are gratified to be of service.
Ruth Katz is senior vice president of Public Policy and Advocacy at LeadingAge in Washington, DC.