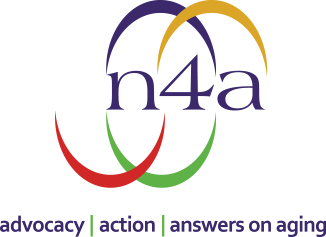 Editor's Note: The American Society on Aging continues to monitor the world's response to the COVID-19 pandemic and wishes to highlight resources on this page that are pertinent to our membership and those who work with older adults. 
Amid the rapid spread of COVID-19, n4a began a series of interviews with Area Agency on Aging directors who are working in some of the hardest hit areas in the United States. Listed below are share links to those interviews, and more interview links will be added as they come in from n4a.
The first four are from Seattle-King County, San Francisco, Boston and Westchester County, NY.
Some highlights include: In Seattle, they are routinely checking in on staff to ensure they can continue performing for the long haul; in San Francisco, they're ramping up online classes to keep elders engaged; in Boston, they advise instituting a back-up plan for everything; and the Westchester County commissioner explains how they have more than doubled the amount of meals they provide.
ASA hopes this information helps AAAs across the country to formulate plans or modify their coping and service strategies as the pandemic continues.
Interviews from AAA directors in the field:
Cathy Knight, Director of Aging and Disability Services for Seattle-King County 
Shireen McSpadden, Executive Director, San Francisco Department of Disability and Aging Services 
Emily Shea, Commissioner, Boston Age Strong Commission, the Boston Area Agency on Aging 
Mae Carpenter, Commissioner, Westchester County Department of Senior Programs and Services