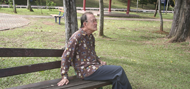 By Barbara Spreitzer-Berent
A partnership announced this past spring between AARP and the World Health Organization (WHO) will encourage American communities to better meet their older residents' needs. AARP and WHO will together promote the Global Network of Age-Friendly Cities and Communities in the United States. Launched in mid-2010, the WHO Network aims to help cities prepare for two global demographic trends: the rapid aging of the population and increasing urbanization. More than 30 cities and regions worldwide have been participating with WHO in the Network since its outset, including New York, N.Y., and Portland, Ore.
"AARP is very excited to serve as WHO's new U.S. affiliate for this program,"says Jeanne Anthony, AARP's senior project manager for Education and Outreach and staff leader for the newly-created AARP Network of Age-Friendly Communities. "In survey after survey, our members tell us that they love their communities and want to stay there. The Network is consistent with and supportive of our long-time efforts to promote aging-in-place and lifelong civic involvement."
In 2012, AARP selected seven states and the District of Columbia to initiate pilot projects related to the Network, including Georgia, Iowa, Kansas, Michigan, New York, Oregon and Pennsylvania. AARP staffers in those states are informing stakeholders, building coalitions, sharing best practices and supporting applications for Network membership. AARP expects to add other states in 2013 when pilot projects are complete and the program is officially up-and-running.
Communities join the Network because they want to increase their appeal to older residents, and continually assess where their communities stand when it comes to elders' needs. Network members may be cities, counties, regions or states. They commit to a five-year, four-stage process of planning, implementing and evaluating. And they agree to involve older adults at every stage.
Member communities will have access to a global network of experts in aging, the latest news on age-friendly community projects, a library of best practices and model legislation, opportunities for training and technical assistance, and collaborative opportunities with other members. They will also receive a certificate of membership allowing them to use the designation "Member of the AARP Network of Age-Friendly Communities."
In the planning phase, communities conduct a detailed assessment of their current age-friendliness using a checklist created by WHO. The checklist, developed from research in 33 cities in 22 counties, looks at eight urban living elements that support active and healthy aging, including "hard" environmental features like buildings, outdoor spaces, transportation and housing, and "soft" features such as social participation and inclusion, civic participation and employment, communication and information, and community supports and health services. The assessment findings serve as the basis of a three-year, community-wide plan of action.
New York City was among the first to sign-on to the WHO program in 2010, and implementation is well underway. Says Will Stoner, associate state director of Livable Communities for AARP New York, "New York City is actively implementing projects around all eight of WHO's age-friendly elements."For example, planners have identified 10 areas within the city where the percentage of older adults is highest. To improve pedestrian safety and walkability in those neighborhoods, the Department of Transportation recently retimed traffic lights and installed new countdown signals at 400 intersections. "This project is a great example of a city department that is integrating age-friendly features into all of its public improvement initiatives,"states Stoner.
AARP New York reports that Westchester County is one of the first communities to join the AARP Network since the pilot project began. "Westchester includes urban, suburban and rural environments. So it will provide great examples for communities of all sizes that are grappling with similar challenges of aging residents,"says Stoner. He adds, "AARP members in Westchester are also very diverse. They can't wait to be engaged in discussions about the future of their communities."
In Michigan, pilot activities for the AARP Network are just getting underway. Karen Kafantaris, associate state director of Livable Communities for AARP Michigan, is soliciting interest in the project by talking to state aging organizations, planning associations, health and services providers, the governor's office, foundations, local officials and other stakeholders.
"Ensuring an age-friendly community makes good sense,"she says. "Older adults have money to spend; why not encourage them to spend it locally? Older adults have a wealth of experience; why not encourage them to share it with their neighbors? Older adults love their communities; why not encourage them to stay?"So far, she reports, that rationale is generating tremendous interest and opportunity.
Anyone interested in learning more about the AARP Network of Age-Friendly Communities should contact his or her AARP State Office. A listing of state offices is available at www.aarp.org/states. Background information, application forms and copies of the WHO checklist are also available at www.who.int/ageing/projects/age_friendly_cities_network/en/index.html.
Barbara Spreitzer-Berent is an urban planner and gerontologist who serves as Volunteer State Coordinator for Health and Supportive Services for AARP Michigan.
This article was brought to you by the Editorial Committee of ASA's Network on Environments, Services and Technologies for Maximizing Independence (NEST)
Image: iStockPhoto.com
Step One of Your Age-Friendly Planning Efforts
The first step in an age-friendly community planning process is a baseline assessment. New York's assessment was a year-long effort that included data mapping, community forums, focus groups, interviews, surveys and expert roundtables. Led by the New York Academy of Medicine (NYAM), the process gathered information from more than 2,000 older New Yorkers representing five boroughs and multiple social and ethnic groups.
At the same time, the 22 agencies in New York City government conducted an internal assessment of age-friendly practices and potential. Led by the Mayor's Office, this assessment resulted in 59 initiatives to improve service to older adults.
No matter what method a community uses to complete its assessment, four features are essential to launching a successful age-friendly planning effort:
Talk to older adults. Community leaders might think aging service providers can act as the voice of older residents. While service providers should be among participating groups, they are not a substitute for elders.
Ask open-ended questions. In the past, planning for an aging society has focused primarily on housing and services for frail elders. Today, age-friendly planning must be broader than that. The best way to expand our thinking about age-friendliness is to ask open-ended questions about daily life. In New York, focus groups explored such questions as:
What is it like to walk down your street?
What is it like to shop in your neighborhood?
What do you enjoy/not enjoy about growing older?
What would you change/never change about New York City?
Include a broad range of potential stakeholders. From the beginning, New York's planning partners included universities, community foundations, businesses, hospitals and healthcare organizations, health plans, chambers of commerce, cultural institutions, social service providers, faith-based organizations, architectural firms, land developers and property owners, city and state government representatives and more. Today, these groups continue to be represented on the Age-Friendly New York City Commission, formed in 2010.
Make sure to reach under-represented populations. In New York, this included immigrants from 12 countries, grandparents caring for grandchildren and elders providing eldercare. NYAM also conducted interviews with people who have mental health issues, as well as those who were homeless or homebound.
—Barbara Spreitzer-Berent
Examples of Age-Friendly Community Initiatives
In 2007, New York City was among the first to sign-on with the WHO Network. Today, the city is home to myriad plans, projects and partnerships that make it more livable for people of all ages and abilities. Consider these wide-ranging examples of projects generated as a result of the Age-Friendly New York City initiative, arranged according to the eight WHO planning domains. Perhaps they will spark ideas for your community. Visit
Buildings and Outdoor Spaces
Increase seating in bus shelters
Install restrooms at key locations citywide
Identify age-friendly parks and encourage older adults to use them
Transportation
Develop a taxi voucher program for older residents who are unable to use public transportation
Improve efficiency of Access-A-Ride by equipping vehicles with GPS devices
Develop a model accessible taxicab
Housing
Reduce parking requirements for affordable senior housing
Streamline the process of building low-income housing for older residents
Provide loan assistance to older residents for home repairs
Engage NYC home improvement contractors in best practices for the older adult market
Social Participation
Establish a city-wide partnership between senior centers and libraries
Provide a guide of discounted arts/cultural events for older residents
Create a guide for age-friendly schools, colleges and universities
Respect and Social Inclusion
Create guides and a recognition program for age-friendly retail establishments
Conduct neighborhood assessments to determine age-friendliness
Civic Participation and Employment
Provide employment assistance to older residents short of the 40 quarters of work required to qualify for Social Security
Provide new volunteer opportunities for older residents through time-banking and other initiatives
Communication and Information
Create a new older adult-focused website to publicize city-wide opportunities for older residents
Redesign the Department for the Aging website to be more user-friendly, informative and complete
Promote the use of Universal Design Guidelines through education and awareness efforts
Community Supports and Health Services
Establish fitness club discounts for older residents
Schedule adults-only hours and classes at neighborhood swimming pools
Implement a city-wide falls prevention initiative
Create a Silver Alert emergency notification program
Amend laws to permit fresh food vendors in neighborhoods under-served by grocery stores
Source: "Age-Friendly New York City: Enhancing Our City's Livability for Older New Yorkers," New York Academy of Medicine, 2009.
—Barbara Spreitzer-Berent
How to Sustain Your Age-Friendly Community Planning Efforts
Successful age-friendly community plans stand the test of time. The following measures can help age-friendly communities sustain their momentum:
Secure the support of community leaders. The WHO Network requires that cities submit a letter of support from the Mayor before embarking on an age-friendly community plan.
Create a governing infrastructure. The Age-Friendly New York City Commission is one example of a project that maintains the interest and involvement of a variety of stakeholders. Commission members include high-level representatives from universities, community foundations, businesses, healthcare organizations, health plans, chambers of commerce, cultural institutions, social service providers, faith-based organizations, architectural firms, land developers and property owners, government officials at every level, and more.
Organize for continuity. In city government, elections can influence the tenure of a plan's supporters. Sometimes another organization—such as a university or nonprofit—can provide political neutrality for planning and more stable leadership over the long haul. In New York, the New York Academy of Medicine provides oversight of the city's age-friendly initiatives. They staff the Commission, maintain the website, document accomplishments, facilitate relationships and generally champion the cause.
Set short-, as well as mid- and long-range goals. A factor in New York's success has been its ability to generate quick, positive, visible results from its planning efforts, which has built enthusiasm for the initiative, attracting more partners and publicity.
Embed your results. Create working committees. Designate aging improvement districts. Assign projects to existing community boards and commissions. Involve as many older adults as possible. And publicize, publicize, publicize.
Sustain by demand. Once new initiatives are in place and successful, community members won't want to give them up.
—Barbara Spreitzer-Berent