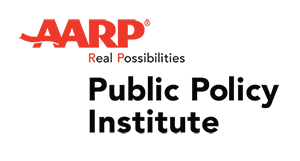 By Lynn M. Mertz
Through its Culture of Health initiative, the AARP Public Policy Institute has sought to foster healthy communities.
Meet the AARP Well-Being Champions, who personify that initiative. These leaders, all ages 50+, saw a challenge before them—in their own communities—and responded with creative solutions. We've shared their stories online and blogged about the initiative to spread good ideas and spark even more innovation from others. And now, at this year's ASA Aging in America conference, you'll have an opportunity to meet a few of the Well-Being Champions in person and dialogue with them. At the session, AARP Well-Being Champions: Innovators Disrupt the Status Quo to Foster Healthier Communities, which takes place Monday, April 15 at 3:30 p.m., they'll discuss their solutions that are fostering a culture of health at the community level.
Panelists will tackle issues of access to health and opportunity in both urban and rural settings. They will dialogue to share some good ideas, advance new ones, and inspire us to generate new solutions for our own communities. Here's some background on the Well-Being Champions who will be on hand to share their solutions and insights.
Gloria McNeal, PhD, RN, FAAN, National University.  Throughout her professional career, McNeal has been committed to providing health care to those most in need.  Methods may have changed around her throughout the years, but one question has always driven her work:  "What are the barriers that are stopping those at the margins of our society from receiving the care they need, and what can we do about that?" Under her leadership as the dean of the School of Health and Human Services at the National University Los Angeles campus, McNeal addressed that question by tackling the challenge of mobile health vans lacking connection with the community. She did so by establishing partnerships with community leaders to set up nurse-managed interprofessional clinics on designated days in community institutions—churches, the Salvation Army, community centers, and other locations with strong local roots.
Scott Miller, Circles USA. A visit to a homeless shelter when Miller was a university student challenged his assumptions and changed his future direction.  Ever since that experience, Miller has been driven to eradicate poverty. He began by founding an innovative organization in one community, and now Circles USA is in more than 22 states and locations in Canada.  While Circles USA's day-to-day commitment is helping individuals and families succeed, that work is underpinned by a vision to effect broad, systemic change. As Miller says, "How do we build sustainable economies going forward? I have spent my career establishing programs throughout North America to support families out of poverty while changing systems, so they can begin to reduce poverty."  At the session Miller will discuss Circles USA's innovative model to break the cycle of poverty, and participants will also hear about the organization's Poverty Reduction Labs, which use a collaborative approach to reducing poverty in a community.
Robin Phillips, JD, National Rural Transit Assistance Program. Robin Phillips is driven by her passion of connecting people to where they need to go, whether the destination is a workplace, health care, food or a loved one. Phillips, currently the, has spent her career making rural transit work better for those who need it most.  A brainchild of hers was a key solution to reestablish much-needed rural intercity bus service. The solution: an accounting method that made it easier for states to access federal funding by tapping into private sector investment in such service. Robin's concept was approved by the Federal Transit Administration with the help of other industry experts, first as a pilot initiative. Congress later formalized the program by statute, opening up the opportunity for all states to set up these public-private partnerships with Greyhound and other companies. Says Phillips: "If you can define the problem as a higher goal, you can bring more people to the table and get more people involved and invested in finding a solution."
The highly interactive session format will start with brief "rapid-fire" presentations followed by a facilitated discussion with attendees and presenters. Presenters are interested not just in informing them of the work they are doing; they'll want to know how others are building a culture of health and well-being in their communities. So come and engage with some of our Well-Being Champions.
Lynn M. Mertz, PhD, is a Senior Strategic Policy Advisor for the Future of Nursing: Campaign for Action at the Center to Champion Nursing in America within the, where her focus is on building healthier, more equitable communities for everyone in America. @lynnmmertz