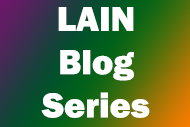 By Loree Cook-Daniels
Thanks to the Archstone Foundation's 1997 groundbreaking conference, "Understanding and Combating Elder Abuse in Minority Communities," followed in 1999 by Toshio Tatara's book, Understanding Elder Abuse in Minority Populations, elder abuse professionals began to understand that elder abuse has a cultural context.
Ailee Moon (1999) taught us that Korean-American elders felt "disrespect," including not talking to an elder, was a serious "elder abuse" problem. Arnold S. Brown (1997) pointed out that among some Navajos, all income—no matter who brought it into the household—was viewed as family income, negating much of the idea of financial exploitation.
When FORGE's Transgender Aging Network set out years ago to try to document rumors of various cases of abuse of transgender elders, we had no idea that we, too, would end up learning that elder abuse needs to be seen through a culturally specific lens.
FORGE's 2007 study defined and asked about seven common types of elder abuse: physical abuse; sexual abuse; emotional or psychological abuse; neglect; financial or material exploitation; abandonment; and self-neglect. Some of the reports fit traditional definitions (even if the perpetrator and/or victim were not of the "typical" genders):
My ex-wife was verbally very abusive to me … . The sexual assault and molestation resulted in a nervous breakdown/post-traumatic stress—I was unable to work. My ex would get drunk and demand sex, starting with our "wedding night." She required me to do stuff outside, in the pool, on the deck, and sometimes in the kitchen with the children or grandchildren out and about in the next room … . My ex liked to try and rip my penis off or cut if off with her nails, and verbally abused me while we had sex.
An elder trans woman of limited finances agreed to let a young "questioning" trans person stay at her small apartment while the person struggled to get their life together. But quite quickly it became clear that the younger person was taking advantage and financially exploiting this elder trans woman for her generosity. Eventually, after being there 3 months without contributing to rent, food, phone, or cable, she stole the woman's bank card, credit cards, and some of her ID, leaving this woman in a horrible state.
A cross-dresser had to enter into a nursing home and was basically told, "You can't do that here." She said she felt she'd been threatened. Don't do it, or you'll be kicked out.
Other examples strayed from the "typical" elder abuse narrative:
I am currently working with a trans victim who was assaulted and threatened at the church she has belonged to for more than 35 years. She was told, "I will beat you like the man you are," and as the perpetrator was saying this, he was hitting her and telling her to leave the church.
A very conservatively dressed trans woman was eating with two friends, a man and a woman, at a local pizza place. When she wanted to use the bathroom (a single-use bathroom), she was approached by one of the staff, who loudly told her that she could not use either the women's or the men's room. When her friends asked to see the manager, they were told to leave, which they did. There was no follow-up to the incident.
Although the perpetrators in these cases were not typical caregiver abusers, their actions had the same effect as more common power-and-control tactics: producing fear in the victim and limiting her/his interactions with others.
In this study "abandonment" was particularly likely to be interpreted differently than most elder abuse professionals would define it. While the study defined "abandonment" as "The desertion of an elderly or disabled person by an individual who has assumed responsibility for providing care or by a person with physical custody of an elder or disabled person," respondents offered examples of "abandonment" that were quite different:
I am [a male-to-female post-operative transsexual] and aged 52. I have a 14-year-old daughter who just said to me one day, "My father died." I have had no contact in years.
My son and daughter-in-law will not let me see my grandson. They think I will do something to him. I don't even know him now. It breaks my heart not to see him.
My closest friend of over 30 years finally said, "I just can't handle this." No contact in years.
My ex-wife was very supportive in the beginning but when physical changes started taking place there was anger. She moved away when I went for surgery. Never seen her or my daughter again.
In these situations, it is not clear that the victim was physically dependent on the care the perpetrator(s) provided, but the victims' sense of being deserted and abandoned by loved one(s) is undeniable.
The Korean elders in Moon's study were not simply brought up with strong family and elder respect values. They also shared a particular set of circumstances: they were Korean-speaking immigrants living in their children's American homes. Not being talked to within those homes made for a sense of isolation far deeper than would be the case for English-speaking elders who could leave the home to visit with and speak to someone else.
A unique set of circumstances affects trans elders' experience of abuse, too. In a society where transgender identities are still heavily stigmatized, losing family members, being threatened in a traditional place of acceptance and being denied access to a social venue can all be life-altering losses for a transgender elder. These elders remind us, once again, that if we are to make a real difference in the lives of elders, we must hear, see and honor what they value and say they need.
Loree Cook-Daniels has since 2000 served as policy and program director for FORGE. In 1998 she founded the Transgender Aging Network.
This article is brought to you by the Editorial Committee of ASA's LGBT Aging Issues Network (LAIN).