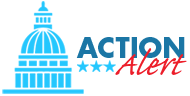 Older Americans can't wait any longer for Congress to reauthorize the Older Americans Act! You can help by taking 5 minutes to reach out to your Senator and Representative about the importance of the OAA to seniors in your state and district.
Find your Senator and Representative. 
---
The American Society on Aging stands with our colleagues across the nation in asking Congress to reauthorize the Older Americans Act (OAA). ASA has recently signed onto letters from the Leadership Council on Aging sent to the House and Senate urging OAA reauthorization and also appropriations for it that keep pace with the demand for services.
The OAA was signed into law in 1965 and is a primary vehicle for developing, coordinating, and delivering home- and community-based services that help older adults maintain their independence. The Act also authorizes the only federal workforce program targets to help low-income elders prepare for and obtain employment. And the OAA's long-term care ombudsman program works to protect the rights and well-being of those older adults who do live in assisted living or nursing home facilities in our communities. In short, the provisions of the Older Americans Act improve the lives of older individuals and family caregivers across the nation.
However, since its expiration in 2011, the OAA has not been reauthorized by Congress. The American Society on Aging urges members of Congress to demonstrate their commitment to older Americans, as well as the mission of the Act itself, by reauthorizing the OAA in 2014. 
We are also encouraging our members and other constituents to contact their representatives and senators about OAA reauthorization during the August recess to remind them of the importance of this Act to seniors (and everyone) in their districts and states.
"It now is up to the aging services network to 
drive home the necessity of reauthorization with a concentrated advocacy effort that places first and foremost the interests of older people and their families; that advances the value proposition associated with aging services programs; and that educates and informs elected officials about the need to invest in these programs to shape a future that produces more efficient federal spending and improves the quality of life for America's older adults.
After all, what three more forward-thinking and relevant policy and political goals could there be?"
-Robert B. Blancato, M.P.A. & Meredith Ponder, J.D.
Read more