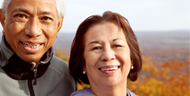 By Grace J. Yoo, Elaine Musselman, Yeon-Shim Lee, and Darlene Yee-Melichar
In 2012, an estimated 18.9 million Asian Americans lived in the United States (U.S. Census Bureau, 2012). Asian Americans represent individuals with ancestry from more than thirty countries. The top six Asian American subgroups include Chinese Americans (3.7 million), Filipino Americans (3.4 million), Asian Indian Americans (3.1 million), Korean Americans (1.7 million) and Vietnamese Americans (1.7 million), and Japanese Americans (1.3 million) (U.S. Census Bureau, 2012). Asian American sub-groups with fewer than 1 million include Pakistani Americans, Bangladeshi Americans, Cambodian Americans, Hmong Americans, Laotian Americans, Taiwanese Americans, and Thai Americans.
In recent years, immigrants have arrived from Bhutan, Burma, Bangladesh, Nepal, and Mongolia, adding to the continued diversity of Asian Americans (U.S. Census Bureau, 2012). Among Asian Americans, those who are ages 65 years and older represent an estimated 10 percent of this diverse population (U.S. Census Bureau, Population Division, 2013). 
Asian Americans are a heterogeneous population that includes diverse cultural backgrounds and immigration histories. Early Asian immigrants arrived as laborers to work in sugarcane plantations in Hawaii and in agriculture and in building railroads on the West Coast. Early Asian immigrants were from China, India, Japan, Korea, and the Philippines. Various discriminatory immigration laws were designed to halt the arrival of Asian Americans. By 1924, only students from Asia were allowed into the United States.
The passage of the Immigration and Nationality Act of 1965 admitted professionals and workers in short supply, allowed families to be reunited, and provided refugee status for those leaving the Vietnam war. This changed the makeup of Asian American communities. Immigrants were leaving their countries because of war, political, or economic instability. For those who immigrated after 1965, some immigrated as children following their parents, some came as young adults to study and build lives in the United States, while others immigrated in middle adulthood or arrived as elders to be reunited with adult children who may have immigrated decades earlier. This diverse aging population has been growing and has faced numerous health disparities across various illnesses and diseases, including access to care, quality of care, and challenges managing chronic illnesses. This article will examine the various health disparities affecting older Asian Americans today.
Health Disparities: Physical and Mental Health
The following section discusses and examines physical and mental health issues currently impacting older adult Asian Americans.
Cancer
Cancer is a leading cause of mortality among various sub-groups of Asian Americans, and advancing age is the single most critical risk factor in the development of all cancers. Breast cancer is the most commonly diagnosed cancer found among Asian American women, followed by colorectal and lung cancers, liver, cervix, thyroid, and stomach cancers. Among Asian American men, prostate cancer is the most commonly diagnosed cancer, followed by colorectal and lung cancers, liver, thyroid, and stomach cancers (Lin-Gomez et al., 2013). There are also sub-group differences, such as increasing trends of lung cancer among Filipino American and Korean American women and Asian Indian–Pakistani men, and liver cancer among Vietnamese, Laotian, and Kampuchean women and Filipino, Kampuchean, and Vietnamese men.
Older Asian Americans face challenges throughout the continuum of cancer care, from screening and treatment through survivorship. Among all Asian American sub-groups, access to cancer screenings is significantly low. Barriers to cancer screenings include a myriad of factors—being older, less educated, recent immigrants, poor, or uninsured. Moreover, screening challenges have included a lack of culturally and linguistically tailored information on the importance of screenings to decrease mortality. Many older Asian Americans often seek healthcare only after cancer symptoms have become apparent. 
During cancer diagnosis and treatment, culturally and linguistically appropriate education and support is needed for various Asian American sub-populations. Older Asian Americans diagnosed with cancer often have many unmet physical and psychosocial needs, including understanding treatment options and managing treatment side effects. Limited English proficiency has been shown to have a significant impact on quality of life among Chinese American and Vietnamese American breast cancer patients (Yi, Swartz, and Reyes-Gibby, 2011).
Lack of support throughout the cancer continuum is a common experience for Asian Americans, even when faced with the prospect of dying. Compared with whites, Asian American cancer patients were less likely to use hospice services (Ngo-Metzger, Phillips, and McCarthy, 2008). Systematic barriers to hospice use among Asian Americans included the Medicare requirement for acknowledgement and acceptance of a terminal diagnosis by the patient and family (Ngo-Metzger, Phillips, and McCarthy, 2008). Among Asian American sub-groups, Filipino Americans and Japanese Americans were more likely to enroll in hospice services when faced with a terminal cancer diagnosis.
Heart disease
Heart disease, which includes coronary artery and valve disease, is the number one cause of death among men and women in the United States and a major contributor to disability among older adults. High blood pressure, high low-density lipoprotein, cholesterol, smoking, diabetes, being overweight or obese, and being physically inactive all increase the risk of having heart disease. The incidence of heart disease is known to increase with age and the majority of deaths from coronary heart disease occur in people ages 65 years and older. 
Although Asian Americans are less physically active than whites and less likely to be overweight or obese, they are diagnosed with hypertension and heart disease (Centers for Disease Control and Prevention [CDC], 2013b), and 15.2 percent of 51,048 Asian American adults in California, ages 60 and older, reported heart disease (Kim et al., 2007). Sub-group prevalence ranged from 8.4 percent (Japanese American) to 15.9 percent (Chinese American). In 2008, heart disease was responsible for 23.2 percent of deaths among Asian Americans (CDC, 2014a). Only cancer caused more deaths.
Although aggregated studies on risk factors among Asians show associations similar to non-Hispanic whites, in-depth research of Asian American sub-groups shows a lack of homogeneity. Asian Americans, compared to whites, have been shown to have lower levels of smoking, binge drinking, and obesity, yet Asian Americans were less physically active, with Asian Indian Americans being the least physically active (Ye et al., 2009). Other sub-group differences indicate that Filipino Americans were most likely to have hypertension, Asian Indian Americans were most likely to have diabetes (Ye et al., 2009), and Japanese Americans were noted to have higher cholesterol compared to Chinese Americans (Palaniappan et al., 2010). In focus groups, Asian American elders with chronic disorders like hypertension have reported numerous barriers to preventive and treatment services, including having to pay out of pocket for prescription medications they cannot afford, lack of awareness of preventive care, and belief in traditional medicine (Lee et al., 2010).
Managing hypertension in the older adult population is challenging because of comorbidities and aging-related changes. Restricting sodium intake and increasing physical activity have been shown to lower blood pressure in elders, yet many older adults remain physically inactive and reluctant to change dietary habits. Past research indicates that older Asian Americans face additional challenges in managing chronic health conditions like hypertension. Among Korean Americans, non-adherence to medications for high blood pressure has been correlated with incomplete knowledge of high blood pressure treatment, including the benefits and side effects of hypertensive medication (Kim et al., 2007). Among Chinese Americans, nonadherence to anti-hypertensive medications was related to lower perceived susceptibility, higher
perceived benefit of Chinese herbs, lower perceived benefit of Western medications, and longer length of stay in the United States (Li et al., 2006). Several studies have used innovative, culturally and linguistically tailored community interventions to foster better self-care, and increased informational support that ultimately improved chronic health condition management. 
Diabetes
Diabetes mellitus is a chronic disease suffered by more than a quarter of the U.S. population older than age 65, and requires continuous monitoring and management of blood glucose, medication, diet, and exercise. Racial–ethnic demographic risk factors correlated with diabetes mellitus prevalence include socioeconomic and cultural factors, poverty level, and acculturation. In 2010, 8.4 percent of Asian Americans older than age 65 were diabetic, a smaller percentage than blacks (12.6 percent) and Hispanics (11.8 percent), but higher than whites (7.1 percent) (American Diabetes Association, [ADA], 2014). Although aggregated data show an increased prevalence of type 2 diabetes among Asian Americans when compared to whites, the few studies looking at Asian American sub-groups tell a different story.
Studies show gender differences and considerable heterogeneity in type 2 diabetes prevalence among Asian American sub-groups in nationwide (Ye et al., 2009), statewide (Wang et al., 2011), and regional studies (Choi et al., 2013) in California. Men had a higher incidence than women, and a wide range of prevalence was found among Asian sub-groups. The odds of having type 2 diabetes were highest in Asian Indian Americans and Filipino Americans (Wang et al., 2011; Ye et al., 2009) and Japanese American men (Choi et al., 2013). The lowest incidence was found in Vietnamese American (2.5 percent) and Chinese American (5 percent) men. Interestingly, Korean American women were nearly five times more likely than white women to have type 2 diabetes.
Screenings to prevent complications from type 2 diabetes are a necessary but often neglected part of diabetes management. Lack of consistent glycemic control increases hospitalizations, the cost of diabetes mellitus, and long-term diabetes-related complications. Asian Americans with diabetes are the least likely ethnic minority to follow guidelines for daily blood glucose checks and having eyes and feet checked annually (Kim et al., 2012).
Lack of understanding or awareness of services may contribute to these disparities. Effectively managing diabetes mellitus requires knowledge and understanding of diabetes, along with bilingual and bicultural information, resources, and support. Asian American subgroups have distinct cultures, values, health
beliefs, and practices that affect the success of managing their diabetes mellitus. For example, when diabetes is viewed as an imbalance of life energy, individuals may only use Western medicine when they are symptomatic. 
This diverse aging population needs greater education about, screening for, and management of diabetes. A large number of Asian Americans often are undiagnosed and face diabetes-related complications. Moreover, compared to other racial–ethnic groups, Asian Americans diagnosed with diabetes experience greater psychological distress and burden from the self-care required in diabetes management (Chun, Chesla, and Kwan, 2011). For Asian Americans, family involvement has been shown to be highly effective in aiding diabetes management, such as deciding which foods are eaten during family meals. As research has shown, continual support is needed to ensure older adult Asian Americans effectively manage their diabetes mellitus to prevent debilitating diabetes complications, including kidney failure, stroke, high blood pressure, and amputation. End-stage renal disease, also known as kidney failure, increasingly is becoming a concern as older Asian Americans face complications resulting from their inability to manage diabetes.
Suicide
Suicide is a serious public health concern for older Asian Americans. Older Asian American women had the highest suicide rate—6.01 per 100,000—among older adult women of all racial-ethnic groups during 2005 and 2009 (CDC, 2014b). Asian American male suicide rates reach their peak in old age (ages 65 and older) (CDC, 2012). Older Asian Americans are at greater risk for suicide compared to Hispanics and African Americans, in which groups rates decrease with age. Asian American elders also have considerably higher proportion of suicidal or death ideation than Caucasians and African Americans (Bartels et al., 2002). There also are within-group variations in suicide rates among Asian American elders.
Although causes of suicide are complex, risk factors for suicide in the general population include mental disorders (particularly depression and bipolar disorders), alcohol or drug abuse, physical illness, trauma, violence, easy access to lethal methods, or a major change in an individual's life, such as loss of spouse (U.S. Department of Health and Human Services [HHS], 2012). Social support and participation in religious activity have been known to buffer the risk of suicide. For Asian American elders, a multitude of acculturative stressors and negative life events—such as language-cultural barriers, social isolation, lack of support network and resources, financial hardship, and discrimination—consistently were found to be associated with depression and the resultant suicidal ideation attempts.
Depression, the single most robust risk factor for suicide, is the most common psychological disorder among Asian American elders. For example, 44.8 percent of Korean American elders suffer from depressive symptoms, followed by 20 percent (Japanese American elders), 18 percent (Chinese American elders), and 12.7 percent (the general population) (Karp, Rudy, and Weiner, 2008; Shibusawa and Mui,
2001). Nonetheless, Asian Americans have the lowest rates of mental health services use among U.S. populations, and they are less likely than whites to disclose suicidal thoughts. There are several barriers that hinder them from seeking professional help. A strong stigma against mental health problems, lack of English proficiency, and absence of knowledge about community resources prevent many Asian American elders from seeking much-needed care; thus, mental illness often goes unreported and untreated (CDC, 2013a; HHS, 2001). Moreover, a lack of bilingual and bicultural mental health services poses additional systemic obstacles to care for Asian American elders, even for those who seek help.
Alzheimer's Disease
With the exception of Japanese Americans, there are few prevalence studies of Asian Americans and Alzheimer's Disease, as well as related dementias. In 2006, 8.1 percent of Asian American Medicare beneficiaries ages 65 and older had a diagnosis of Alzheimer's Disease and related dementia (Porell, 2009). Several longitudinal studies of Japanese Americans have found rates of Alzheimer's Disease comparable to those found with older non-Latino white populations in the United States (Gerdner and Yeo, 2012). Given the increasing incidence of dementia with aging, the numbers of Asian Americans with Alzheimer's Disease and related dementias will continue to grow. Despite this increase, there is still stigma and shame associated with this disease in many Asian American communities. 
There are barriers and challenges to managing Alzheimer's Disease and related dementias among Asian American elders, often stemming from community, financial, legal, and policy considerations. Living with Alzheimer's Disease or taking care of an individual with this disease can be a difficult and complex process (Yee-Melichar, Flores, and Cabigao, 2014). Because there is no known cure, it is critical to understand how to help those with Alzheimer's and other dementias maintain a positive quality of life, as well as to support caregivers. Asian Americans caring for a family member with dementia often experience a lack of support and lack of linguistically and culturally appropriate information on the disease. Chow et al. (2000) reported in a California study that having bilingual staff at community centers specializing in dementia care, providing training for physicians who treat these patients, and establishing caregiver support groups within Asian and Pacific Islander communities may enhance the use of community resources by Asian Americans with dementia and their caregivers. 
Asian Americans also may find it difficult to ask for help from individuals or agencies. Filial piety serves to foster respect and obligation to individual family members, especially one's parents. Among most Asian Americans, Alzheimer's Disease and related dementias are perceived as forms of mental illness with shame attached; this sense of shame extends beyond the diagnosed elder to the entire family. Family caregivers who are unable to care for an impaired elder may suffer shame and loss of face if other members of the Asian American community perceive that the family has not cared adequately for the impaired elder. Because of the difficulties of caring for a family member with dementia, long-term-care communities may become options for Asian American elders and their family members. Choosing the appropriate facility depends on factors such as finances, health, and location.
The average duration of Alzheimer's Disease and related dementias is between four and twenty years; consequently, the needs of Asian American elders with dementia will change, and long-term financial planning is critical to ensure adequate care throughout the disease progression (Alzheimer's Association, 2011). The National Alzheimer's Project Act (Public Law 111-375), or NAPA, is landmark legislation
that calls for a National Plan for Alzheimer's Disease, with input from public and private entities. Although it is argued that NAPA outcomes may not affect the current situation of Asian Americans living with dementia or for those caring for an individual with Alzheimer's Disease, it puts plans into place for future generations of people who may have to deal with this disease. 
Conclusion
For all the Asian American sub-groups, reducing health disparities requires a greater awareness, understanding, and compassion for this diverse population. Because the majority of older adult Asian Americans are foreign born, innovative and engaging strategies are needed to improve linguistically and culturally appropriate ways of educating this heterogeneous population. To reduce the health disparities that affect older Asian Americans, we also need to improve patient–provider communication. Compared to any other racial-ethnic group, Asian Americans most often cite poor doctor–patient relations because of their race and limited English ability. Communicating with healthcare providers can be particularly difficult for elders because of a lack of English proficiency, low health literacy, and a lack of translators. Yet, effective communication is a key to the management of chronic health conditions. Poorly managed chronic health issues can lead to increased mortality and morbidity.
Although this article was an examination of health disparities facing older Asian Americans, there also is a need for further research, education, and direct practice involving long-termcare planning and advance directives with this population. Asian American elders and their families need education on aging and the continuum of care including the importance of long-term care and advance directives. Advance directives need to contain explicit statements of preferred medical care, including whether resuscitation is to be performed, acceptable types of treatments to sustain life, and handling of the body upon death. Encouraging Asian American elders to better plan for their health and financial well-being and to communicate with loved ones regarding their needs and preferences can lead to better quality of care and quality of life in old age. 
---
Grace J. Yoo, M.P.H., Ph.D., is professor and chair of Asian Americans in the College of Ethnic Studies at San Francisco State University in California. Elaine Musselman, R.N., Ph.D., C.N.E., is assistant professor and associate director of the School of Nursing at San Francisco State University. Yeon-Shim Lee, M.S.W., Ph.D., is an associate professor in the School of Social Work at San Francisco State University. Darlene Yee-Melichar, Ed.D., C.H.E.S., is professor of gerontology and coordinator of Long-Term Care Administration in the College of Health and Social Sciences at San Francisco State University.
Editor's Note: This article is taken from the winter 2014/15 issue of ASA's quarterly journal, Generations, an issue devoted to the topic "Social and Health Disparities in America's Aging Population" ASA members receive Generations as a membership benefit; non-members may purchase subscriptions or single copies of issues at our online store. Full digital access to current and back issues of Generations is also available to ASA members and Generations subscribers at Ingenta Connect. For details, click here.
Join ASA to recieve an automatic subscription to Generations as well as many other benefits of membership!
---
References
Alzheimer's Association. 2011. Alzheimer's from the Frontlines: Challenges a National Alzheimer's Plan Must Address. Retrieved November 23, 2014.
American Diabetes Association (ADA). 2014. "Overall Numbers: Diabetes and Pre-diabetes." Statistics About Diabetes: Data from the National Diabetes Fact Sheet. Retrieved June 25, 2014.
Bartels, S. J., et al. 2002. "Suicidal and Death Ideation in Older Primary Care Patients with Depression, Anxiety, and At-risk Alcohol Use." The American Journal of Geriatric Psychiatry 10(4): 417–27.
Centers for Disease Control and Prevention (CDC). 2012. Health, United States, 2011 (Table 39). Atlanta, GA: CDC. Retrieved May 7, 2014.
CDC. 2013a. "Suicide: Risk and Protective Factors." Injury Prevention & Control. Atlanta, GA: CDC. Retrieved May 6, 2014.
CDC. 2013b. "Minority Health: Asian American Populations." Retrieved June 9, 2014.
CDC. 2014a. "Heart Disease: Heart Disease Facts." Retrieved June 25, 2014.
CDC. 2014b. "Injury Center: Violence Prevention: National Suicide Statistics at a Glance. Suicide Rates Among Persons Ages 65 Years and Older by Race/Ethnicity and Sex, United States, 2005–2009." Retrieved June 9, 2014.
Choi, S. E., et al. 2013. "Gender and Ethnic Differences in the Prevalence of Type 2 Diabetes Among Asian Sub-groups in California." Journal of Diabetes and Its Complications 27(5): 429–35.
Chow, T. W., et al. 2000. "Utilization of Alzheimer's Disease Community Resources by Asian Americans in California." International Journal of Geriatric Psychiatry 15(9): 838–47.
Chun, K. M., Chesla, C. A., and Kwan, C. M. L. 2011. " 'So We Adapt Step by Step': Acculturation Experiences Affecting Diabetes Management and Perceived Health for Chinese American Immigrants." Social Science & Medicine 72(2): 256–64.
Gerdner, L. A., and Yeo, G. 2012. "Perceptions and Culturally Responsive Care of Asian Americans with Alzheimer's Disease and Related Dementias." In G. J. Yoo, M. Le, and A. Y. Oda, eds., Handbook of Asian American Health. New York: Springer.
Karp, J. F., Rudy, T., and Weiner, D. K. 2008. "Persistent Pain Biases Item Response on the Geriatric Depression Scale (GDS): Preliminary Evidence for Validity of the GDS-PAIN." Pain Medicine 9(1): 33–43.
Kim, E. Y., et al. 2007. "Does Knowledge Matter?: Intentional Medication Non-adherence Among Middle-aged Korean Americans with High Blood Pressure." Journal of Cardiovascular Nursing 22(5): 397−404.
Kim, G., et al. 2012. "Racial and Ethnic Disparities in Healthcare Use, Delayed Care, and Management of Diabetes Mellitus in Older Adults in California." Journal of the American Geriatrics Society 60(12): 2319–25.
Lee, S., et al. 2010. "Barriers to Health Care Access in 13 Asian American Communities." American Journal of Health Behavior 34(1): 21–30.
Li, W. W., et al. 2006. "Cultural Factors Associated with Antihypertensive Medication Adherence in Chinese Immigrants." Journal of Cardiovascular Nursing 21(5):354–62.
Lin-Gomez, S. L., et al. 2013. "Cancer Incidence Trends Among Asian American Populations in the United States, 1990–2008." Journal of the National Cancer Institute 105(15): 1096–1110.
Ngo-Metzger, Q., Phillips, R. S., and McCarthy, E. P. 2008. "Ethnic Disparities in Hospice Use Among Asian American and Pacific Islander Patients Dying with Cancer." Journal of the American Geriatrics Society 56(1): 139–44.
Palanaippan, L. P., et al. 2010. "Call to Action: Cardiovascular Disease in Asian Americans: A Science Advisory from the American Heart Association." Circulation 122(12):1242–52.
Porell, F. 2009. Analysis of Medicare Data from the U.S. Centers for Medicare & Medicaid Services. Baltimore, MD: Centers for Medicare & Medicaid Services, Chronic Conditions Data Warehouse.
Shibusawa, T., and Mui, A. C. 2001. "Stress, Coping, and Depression Among Japanese American Elders." Journal of Gerontological Social Work 36(1/2): 63–81.
U.S. Census Bureau. 2012. The Asian Population: 2010. 2010 Census Briefs. Retrieved June 1, 2014.
U.S. Census Bureau, Population Division. 2013. Annual Estimates of the Resident Population by Sex, Race Alone or in Combination, and Hispanic Origin for the United States, States, and Counties: April 1, 2010 to July 1, 2012. Retrieved June 9, 2014.
U.S. Department of Health and Human Services (HHS). 2001. "Mental Health Care for Asian Americans and Pacific Islanders." Mental Health: Culture, Race, and Ethnicity: A Supplement to Mental Health: A Report of the Surgeon General. Rockville, MD: HHS, Office of the Surgeon General, Substance Abuse and Mental Health Services Administration. 
HHS. 2012. 2012 National Strategy for Suicide Prevention: Goals and Objectives for Action: A Report of the U.S. Surgeon General and of the National Action Alliance for Suicide Prevention. Washington, DC: U.S. Department of Health and Human Services.
Wang, E. J., et al. 2011. "Type 2 Diabetes: Identifying High-risk Asian American Sub-groups in a Clinical Population." Diabetes Research and Clinical Practice 93(2): 248–54.
Ye, J., et al. 2009. "Cardiovascular Risk Factors Among Asian Americans: Results from a National Health Survey." Annals of Epidemiology 19(10): 718–23.
Yee-Melichar, D., Flores, C. M., and Cabigao, E. P., eds. 2014. Long-Term Care Administration and Management: Effective Practices and Quality Programs in Eldercare. New York: Springer. 
Yi, J. K., Swartz, M. D., and Reyes-Gibby, C. C. 2011. "English Proficiency, Symptoms, and Quality of
Life in Vietnamese- and Chinese-American Breast Cancer Survivors." Journal of Pain and Symptom Management 42(1): 83–92.