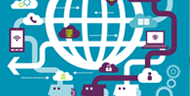 By Julie Sweetland
If you are an advocate for aging issues who is wondering whether it matters if you engage on social media, the answer is yes. If you're an advocate who is wondering whether it matters how you engage on social media, the answer also is yes. Here's why, from the perspective of Strategic Frame Analysis, an evidence-based approach to communications on social issues.
Given all the issues that face older Americans, why is it worth the time and effort it takes to tend to a social media feed? Consider the dual nature of any effort to create social change. On every social issue, there is the "work-work" to be done—policies to be crafted, programs to be improved, risks to be reduced and funding to be secured—and then there is the "meaning-making work." The latter involves defining the problem and its appropriate solutions, building public awareness and cultivating political will. Both efforts are essential to creating meaningful social change.
You might also be interested in: Aging Policy 101: A Day in the Life of an Aging Advocate
This session is scheduled during the 2016 Aging in America Conference.
Changing Attitudes and Perceptions
On the issue of aging, for instance, assuming that old age is a period of "natural decline" makes it difficult to build public enthusiasm for policies that enhance healthy aging, according to Gauging Aging: Mapping the Gaps between Expert and Public Understandings of Aging in America. In turn, these ineffective or inadequate policies can lead to poor health outcomes that reinforce the limiting stereotype of decline. To disrupt this self-fulfilling cycle, advocates must pursue a concerted strategy for changing public perceptions and attitudes.
Changing the cultural understanding of any issue requires a steady drip, drip, drip of communications to seep into public thinking, so it is essential to take the conversation about healthy aging to the virtual public square. According to the Pew Research Center, nearly two-thirds of American adults are engaged in social networking sites like Facebook, and a large proportion of those users engage in civic behaviors on those sites. While older Americans are less likely than younger generations to engage in social networking sites, older adults who are engaged in social networks spend more time there than other groups of users, also according to the Pew Research Center.
So, engaging in social media is a powerful tool for shaping opinions and engaging key constituencies. But the power of this tool also means it must be handled with care. A communicator's choices about what to emphasize and what to leave unsaid have a significant impact on how the communication is understood, interpreted and acted upon.
You might also be interested in: High Tech/High Touch: Reaching Seniors and Benefiting Centers
This session is scheduled during the 2016 Aging in America Conference.
Tips for Aging Advocacy Online
A recent study by the FrameWorks Institute, covered in the Fall 2015 issue of Generations, found that aging sector advocacy communications are likely to highlight elder abuse and discrimination. This "Throwaway Generation" narrative (as FrameWorks called it) was by far the most dominant narrative advanced by those working for change—one out of two advocate communications sampled were of this type. A Facebook post in this vein might read like this:
Latest statistics on elder abuse are just heartbreaking. Read this article and ask yourself—what if this were your grandmother?
This post might garner some attention. However, clicks, views, shares or likes don't mean much if the story they carry isn't helping people to engage in the issue. Followers matter—but not more than frames. And what kind of thinking is this framing likely to evoke? At best, sympathy, which doesn't lead to systemic thinking. At worst, a sense of fatalism, which leads to disengagement. Either way, this communication does nothing to help the public understand why this problem occurs or what might be done to remedy it.
A more productive alternative, according to framing theory and evidence, is to shape social media feeds to emphasize that there are solutions beyond problems. Here's an example of a well-framed Facebook post that orients friends and followers to the issue in a more productive way:
Seniors are mistreated more often than most of us realize, affecting the well-being of our communities. Some states made a positive difference with the commonsense approach described in this hopeful article. Is your state on the list?
The differences are key. Where the first post personalizes the issue with a hyper-emotional appeal, the second takes a more reasonable tone, establishing the issue as one worthy of serious consideration by the full civic body. The reaction that the communication encourages shifts significantly, from "feel bad about it" to "get informed about it." The scope of the problem also has shifted, moving from a description that positions elder abuse as a misfortune that afflicts a few, to one that positions it as a public issue that concerns us all.
Advocates who are attuned to the nation's demographic shifts can also take advantage of digital shifts, using the power social media affords to shape the public conversation. By considering the frame effects of the narratives they tell—online or elsewhere—advocates for better policies around aging can help to mature the issue of an aging America.
---
Acknowledgment: The research initiative cited in this article was developed by a collaborative of eight national aging organizations: AARP, the American Federation for Aging Research, the American Geriatrics Society, the American Society on Aging, Grantmakers in Aging, the Gerontological Society of America, the National Council on Aging and the National Hispanic Council on Aging. It was supported by grants from AARP, The Atlantic Philanthropies, Rose Community Foundation, the Retirement Research Foundation, the John A. Hartford Foundation, the Archstone Foundation and the Fan Fox/Leslie R. Samuels Foundation. FrameWorks Institute conducted the research.
Julie Sweetland, Ph.D., is vice president for Strategy and Innovation at the FrameWorks Institute. She is on Twitter @jsw33ts.