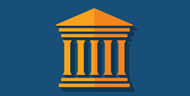 By William Benson
In 2015, we celebrated policy successes that immeasurably benefit millions of older Americans—the 80th anniversary of Social Security, the 50th anniversaries of Medicare, Medicaid and the Older Americans Act, the 25th anniversary of the Americans with Disabilities Act and the 5th anniversary of the Affordable Care Act, which among other major policy achievements included enactment of the long-sought Elder Justice Act.
Each legislative success came out of enormous advocacy efforts by individuals and organizations often locked in fierce struggles with equally committed opponents. Advocacy can be—and often is—a messy business. It is not for the faint of heart and it can't be half-hearted.
Advocacy More Crucial than Ever
Despite these great advocacy successes, there remain huge problems confronting the nation's elders. Adequate income in retirement, especially for older women, remains out of reach for far too many elders and a much worse scenario is projected for the future. For the very poor relying upon Supplemental Security Income, little has changed since its creation in 1972. Unaffordable housing, inadequate mental health and long-term services and supports, financial elder abuse and many other matters desperately need more advocacy. Moreover, as is clear from political dialogue, the hard-fought wins of 1935, 1965 and 2010 cannot be taken for granted. Preserving past advocacy gains while pursuing new policies to improve the lives of older adults is an immense challenge for advocates.
The nation's older adults and those who serve them, especially the aging services network, were given a profound gift in the Older Americans Act (OAA): clear mandates to engage in advocacy to improve the lives of older Americans. This duty is almost without parallel in federal law. While there is the Legal Services Corporation and remarkable protection and advocacy systems for people with disabilities and others, there is little, if anything, comparable to the OAA.
The OAA provides for several advocacy programs targeted to special populations or circumstances, including legal assistance programs, and the Long-Term Care Ombudsman Program (LTCOP), focused primarily on improving the lives of long-term-care facility residents (see Hollister et al. article). The federal law governing LTCOP services details ombudsmen's duties in advocating for residents and in systemic advocacy to improve complex systems governing LTC facilities. As a result, state and local ombudsmen have a history of advocacy successes. Yet, there is a sad precedent of state and local ombudsmen being thwarted in carrying out their duties by others, including aging network funders and leaders. Managing or funding advocates, like ombudsmen, who cast a light on poor performers and violators of rights makes not a few nervous. Fortunately, Kathy Greenlee, who heads the Administration for Community Living, has taken steps to protect ombudsmen who do their job well through new regulations for the LTCOP. The long-pending OAA reauthorization would strengthen the LTCOP's advocacy duties.
You might also be interested in: Aging Policy 101: A Day in the Life of an Aging Advocate
This session is scheduled during the 2016 Aging in America Conference.
Aging Services Network Duties
Second, and of more significance, are the duties imposed by the OAA upon the aging services network to be effective advocates.
The Assistant Secretary for Aging is to advocate for older individuals within the Department of Health and Human Services and other departments and agencies of the federal government, reviewing and commenting on all federal policies affecting elders.
State units on aging (SUA) are to advocate for older individuals, reviewing and commenting on all state policies affecting elders. And area agencies on aging (AAA) are to advocate with the community by monitoring, evaluating and commenting upon all community-level policies affecting elders.
These are hefty and broad responsibilities. It is unlikely that at any level could these leaders weigh in on all such matters. A key question is to what extent does such advocacy occur beyond matters directly related to the finanancing and administration of services provided or sought by the aging services network? It's one thing to advocate for an increase in one's funding lines or changes in programs. It's another to comment on, much less promote, policy changes at odds with superiors' or fellow organizations' positions. Yet that is just what the OAA envisioned.
Considering the track record over recent decades, the OAA's advocacy vision seems long on promise and short on delivery. The OAA is long overdue for reauthorization—a delay without precedent. More significantly, however, is the Act's static funding. As AARP noted, OAA funding has changed little over the past decade, at $1.88 billion in 2014 compared to $1.8 billion in 2004. Over that time, the need has grown significantly, as the ages 60 and older population grew by some 30 percent, according to Fox-Grage and Ujvari in an AARP Insight on the Issues.
The picture is bleaker within specific sections of the OAA. The only federal funding dedicated to preventing elder abuse where it occurs, at the community level, is in the OAA. Funded in Fiscal Year (FY) 1993 at $4.348 million, it is now $4.773 million, an increase over 24 years of $425,000. That paltry sum is split among the nation's SUAs and AAAs. The only federal line item devoted to disease prevention and health promotion for elders was $21.97 million in FY 2004 and $19.848 million in FY 2015. It's hard to argue there's effective advocacy for the OAA, much less the many other issues affecting the nation's older adults.
Nationally and within states and local communities there are effective advocates and organizations: Justice in Aging, the Medicare Rights Center, Center for Medicare Advocacy and Consumer Voice, to name a few. NCOA is vocal and visible on Capitol Hill on not just the OAA, but also on other matters. CARIE in Philadelphia and CANHR in California (see McGinnis article) and the AAAs for suburban Cook County, Ill., metropolitan Atlanta and Maricopa County, Ariz., benefit older people well beyond their service areas.
But collectively, the results of aging advocates are slim and may be getting slimmer. We not only need more of the organizations named above but, more importantly, we need the full aging services network, at every level, to become the "effective and visible" advocates uniquely empowered by the OAA.
---
ASA Board member William Benson is managing principal of Health Benefits ABCs in Silver Spring, Md., and national policy advisor for the National Adult Protective Services Association.
Editor's Note: This article appears in the January/February 2016 issue of Aging Today, ASA's bi-monthly newspaper covering issues in aging research, practice and policy. ASA members receive Aging Today as a member benefit; non-members may purchase subscriptions at our online store or Join ASA.