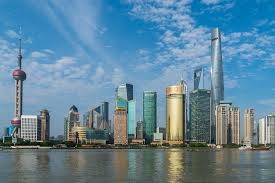 By Phyllis Mitzen, Valerie Gruss and Memoona Hasnain
Shanghai is a city of 23 million people. Twenty percent of its population (4.58 million people) is ages 60 and older, compared to Chicago's population of 2.7 million, with approximately 14.25 percent being ages 60 and older. Shanghai is aging faster than the rest of China, and Beijing has mandated consecutive five-year plans to meet the needs of its growing aging popula­tion. Thus Shanghai, a wealthy and culturally diverse city with immigrants from all over China, is creating new social services care models to meet elders' needs, with an eye toward country-wide replication.  
In 2014, the Shanghai Civil Affairs Bureau was reaching out internationally for ideas and ap­proached Chicago Sister Cities International (CSCI; Chicago is one of Shanghai's sister cities, and the nonprofit manages citizen diplomacy for Chicago), requesting an exchange focused on aging services. The Chicago-Shanghai Sister Cities Exchange is the first of the sister cities to focus on social service approaches to older adults. The Chinese American Service League, a local agency providing aging services in Chicago's Chinatown, along with CSCI staff and its China committee, invited interested experts in aging, forming the CSCI Shanghai/Chicago Social Service Exchange Committee. The first delegation from Shanghai visited Chicago in 2014. The following year, a del­egation from Chicago traveled to Shanghai, establishing a yearly exchange.
In 2017, the Exchange Committee recruited and selected the following delegates: four social work­ers; one person from the public defender's office; a project manager of a geriatric workforce program; an agency administrator, a policy advocate; an elder law attorney; two academic faculty members and co-directors on a geriatric workforce program (a physician and a nurse); and the director of a con­tinuing care retirement community (CCRC).
The 2017 Visit to Shanghai
The 2017 visit began with a detailed orientation. Annually, the Shanghai mayor requests a list of "practical community projects" (such as number of beds created, number of workers trained, etc.) to be completed each year. This includes pilot projects having targeted district goals based on population distribution and finances and using best practices and culturally adaptive evidence-based, international care models.
The elder service plan for Shanghai is 90–7–3, meaning 90 percent of the people will age at home with community- and home-based services; 7 percent will rely upon services provided by community-based facilities; and 3 percent will be cared for in institutions, including CCRCs, assisted living residences and nursing homes. The government prioritizes providing services for those with the greatest need—those with "no money, no family, no house."
The Shanghai Civil Affairs Bureau's deputy director outlined the primary challenges Shanghai faces: weak family support; misalignment of the roles of the marketplace and society (e.g., filial piety is being severely strained by the one-child policy and internal migration, which means the government expects the marketplace will design services and products to fill the needs it can no longer meet); short supply of community services; insufficient care beds for older adults in the downtown area; unsatisfactory medical services at older adult care institutions; and an insuffi­ciency of nurses and social workers with necessary expertise.
Since the early 1980s, Shanghai has been developing a culturally appropriate social service and healthcare model for older adults that the community finds acceptable. The model is focused on en­abling individuals' strength and building an environment to enhance that strength. In planning for a person with Alzheimer's disease, for instance, the service model would improve the environment by incorporating circular corridors to lessen confusion, whereas the medical model would focus on find­ing medication to slow down physical and mental deterioration.
Shanghai uses social work philosophies and advocates for active and healthy aging—delegates saw people doing Tai Chi, dancing, playing badminton, flying kites and running in parks, malls and along the Bund, the city's magnificent riverfront. Billboards throughout the city remind people about healthy living and caring for one another; citizens trust that government will care for older adults.
An Informative, Insightful Itinerary
The delegation visited the Jian'an District Preventative Medicine Association and learned about efforts to "prevent" dementia through community programming. Other visits included a govern­ment housing and health program with a national workforce-training center; a sophisticated com­munity center with health services, social services, dancing, a choir and calligraphy; and a compre­hensive medical and social service center incorporating daycare, rehab, cultural and leisure activities, a personal grooming service and food and medical services.
China's one-child policy and rapid economic growth have encouraged migration from rural areas to the cities, creating an inverted pyramid structure of caregiving. The delegation was able to discuss guardianship and the role of public defenders with the Bureau's deputy director. "They have now realized the importance of community leaders filling the role if children are not appropriate guard­ians … .," said the elder law attorney delegate.
In rural Shanghai, delegates visited a combination rehab/independent living and long-term-care facility housing a nursing training center. The final site visit was to Starcastle, a Sino-U.S. joint venture targeting affluent older adults who can afford to pay privately. Starcastle's director is Chinese, has an MBA from an American university and was hired by the U.S. partner Fortress Investment Group to develop CCRC models in Shanghai.
Starcastle occupies a former office building on Shanghai's outskirts; it has been converted into apartments, and has restaurant-like dining rooms and beautiful communal spaces. Management plans a dementia unit and onsite pharmacy, along with healthcare services. The Bureau is assisting Starcastle with modifying regulations to enable the project's development (e.g., medication distribution current­ly is only permitted in hospitals or regulated pharmacies). Residents love the facility, but it is only a third full after opening more than a year ago, as cultural barriers need to be overcome—it is seen as a family failure to place a parent in a facility.
Each visit between Shanghai and Chicago builds upon the last, expanding an understanding of Chinese culture and practices. Delegates learned to suspend their assumptions. One American delegate was particularly impressed by, "… the strong commitment and focus from the governmen­tal officials and professionals … on assuring an excellent quality of life for older adults."
Another delegate said, "… aging policy in China, as we witnessed it, is more hierarchical in develop­ment and rigid in implementation, with clear accountability for officials tasked with creating change."
China and the United States both have much to share about how to approach planning for an aging society: the Exchange highlights the value of cross-cultural sharing of professional exper­tise, which creates global insights.
Authors' note: Thanks to Jason Malony, M.S.W., and Esther Wong, M.S.W., for their helpful contri­butions to this article.
Phyllis Mitzen, A.M., A.C.S.W., is co-program director of the Center for LTC Reform at Health & Medicine Policy Research Group, and president of Skyline Village Chicago, both in Chicago, Ill. Valerie Gruss, Ph.D., A.P.N., C.N.P.-B.C., is clinical associate professor at the University of Illinois at Chicago (UIC), and co-director of a HRSA grant to enhance the geriatric workforce. Memoona Hasnain, M.D., M.H.P.E., Ph.D., is professor and associate department head, Faculty Development & Research, Department of Family Medicine, at the College of Medicine, UIC, president of the South Asian Public Health Association and co-director of the HRSA geriatric workforce enhancement program.
Editor's Note: This article appears in the May/June 2018 issue of Aging Today, ASA's bi-monthly newspaper covering issues in aging research, practice and policy nationwide. ASA members receive Aging Today as a member benefit; non-members may purchase subscriptions at our online store.