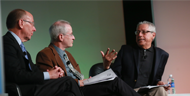 The hallways of the Hyatt Regency Chicago were buzzing with energy as the AiA15 conference community came together for the second day of the 2015 Aging in America Conference. With sessions throughout the day covering a breadth of issues and topics, attendees had plenty of options to choose from. AiA15 Mobile App user Cozzie King may have summed up the day best when she posted,
"I am overwhelmed by everything I have learned today. Overwhelmed in a good way! The wheels are turning. I'm oozing with ideas and 'ah-ha's'"
Other app users shared their enthusiasm for the day as well:
"Attended a great session this morning—Inspired a new approach to implement in my elder financial abuse/fraud prevention work"—Lisa Whitmore Davis, Associate State Director AARP
"It's my first time here in Chicago and AiA and I LOVE it! So glad I can be here to networking with everyone and expand my education"—Siobhan Doughty, Social Work Intern, Eastern Washington University
"Loved today! I love attending conferences and having so many people all together for one purpose. Can't wait for the rest of the week!"—Lucinda Hurt, Community Planner Northeastern Illinois AAA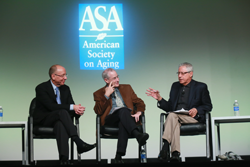 After a day of breakout sessions, members came back together in the general session to hear from three esteemed leaders in the field of aging, Paul Irving, President of the Milken Institute; Pinchas Cohen, Dean of the USC Davis School of Gerontology; and Fernando Torres-Gil, Director for Policy Research on Aging at the UCLA School of Public Affairs. In his new book, in which both Cohen and Torres-Gil contributed chapters, Irving explores the positive side of aging. According to Irving, we are at an inflection point in aging, with many opportunties ahead if we are prepared to take advantage of them. Cohen stated that the "'one-size-fits-all' concept of healthy aging has to change" as the three discussed healthcare, longevity and diversity in aging.
The number of young people attending AiA15 were noted, with Fernando Torres-Gil saying how exciting it is for him to see 20- and 30- somethings in the audience. "I just want to hug them and say, 'welcome to our world.;" He said. ASA was pleased to be able to offer free AIA registration to students in exchange for volunteering one day during the conference this year, and more than 100 students took us up on the offer. Our Students and Emerging Professionals (STEP) group has also organized sessions and events throughout AiA15 to help students and professionals new to the field of aging make the most of their time in Chicago. The American Society on Aging is committed to providing educational and professional development opportunities to new leaders in the field, and the number of young professionals and students interested in aging issues and attending this year's meeting is definitely an "upside" to aging.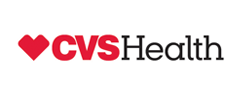 ASA is grateful to CVS Health for their continuing support of the conference, which made Tuesday's General Session possible. Paul Irving noted the company's committment to improving the health of older people in the communities it serves.
Following the general session conference attendees made their way to the exhibit hall for the Grand Opening Reception. The AiA15 exhibit hall features products, services, programs and organizations that are committed to helping professionals serve their older clients. The exhibit hall will be open again today from 8:00 AM to 1:00 PM, with a prize drawing at 8:30 AM and 12:30 PM. You have to be there to win the awesome prizes!