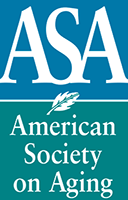 Age offers no immunity to racism and violence. In just the past few weeks, we've seen how more young people of color fear for their lives while bird-watching or jogging in a park. A disproportionate number of youths of color live in communities where the environment is shortening their lifespans, their nutrition options are unhealthful, and their educational and economic opportunities are inadequate. Adults of color are threatened by weaponized privilege and killed by police violence and far too many are incarcerated, disrupting familial life and destabilizing communities. More older adults of color are dying because of COVID19 and systemic inequities in healthcare.  
Racism transcends generations—it has in fact colored the entirety of American history. Every generation battles with the racism of its time. But that battle doesn't simply end because people have passed. We need collective, intergenerational action to combat racism and prevent violence against communities of color. Like ageism, racism devalues human life and we join the army of voices to disavow all forms of it.
ASA has a long tradition of empowering its membership to fight against racism as it works to improve the lives of older adults. We must all unite to acknowledge the poison of racism at the root of the American story, prevent future generations from experiencing the devastating racism and violence against communities of color, and live up to the unique ideals of a more perfect union that inspires American aspirations. Join us.