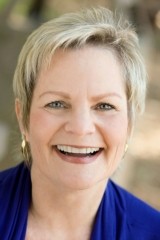 By Sara Zeff Geber
What will be different about the baby boom generation when they start to need aid and assistance in their daily activities? On the surface…not much. They are living longer and healthier, but will eventually encounter many of the same challenges previous generations have experienced: cancer, heart problems, falls, diabetes, etc. Many of these conditions can be treated at home or in a residential facility, with supplemental aid provided by a family member. 
However, with the baby boomers, family members will be in shorter supply. The Pew Research Center found that the rate of childlessness among boomers is around 20 percent – double what it had been in previous generations!  In other words, one in five boomers will not have adult children to help them when independent living becomes difficult or impossible.  I call these childless boomers – whether married or single – the "Solo Agers." A slightly different group is the "Elder Orphans" – those with no spouse or significant other and no family nearby.  For this article, I am lumping them both into one cohort and calling them Solo Agers.
Adult children won't be there to help Solo Agers find caregivers or a new place to live.  If they continue to live in their private homes, as most people are inclined to do, any number of problems can set in: mismanagement of medication, improper treatment of wounds, poor nutrition, susceptibility to scams, isolation, and loneliness.  With enough planning and support, these Solo Agers might be able to age in place, but many will eventually need residential care (though they may not accept it easily).  With no adult children to do the research necessary to find a suitable new community, and then manage the move, that transition becomes even more problematic.  What can be done?
First, it's important to look at the interests and needs of this segment of the boomer population.  Baby boomers without adult children and grandchildren are most often white, highly educated and have deep roots in the U.S.  Many are reasonably affluent. Solo Agers' extended families are often small and may live far away. 
Like those who do have family, these groups want to stay as independent as possible for as long as possible.  They are also interested in a healthy lifestyle, based as much as possible on outdoor living – at least in the warmer months. They want choice – in as many areas as possible. They have been the masters of their universe for a long time and they will not easily give up that privilege. They may not have family around, but they have friends and those friends are important to them. They will also want to continue to pursue learning and development, even as they approach their centenary mark. 
Solo Agers also need to arrange future legal guardianship for themselves – someone who will take over in a fiduciary capacity if they are unable to make decisions for themselves. That person may be a relative or a friend or even a professional fiduciary or private guardian.  Of course, everyone needs the legal protection of a health care directive and an estate plan, but Solo Agers have a heightened need to have those in place while they are still relatively young and healthy since no adult child will be rushing in from the hinterlands to provide that assistance and guidance.
In subtle and not-so-subtle ways, the baby boomers are a very different population cohort than we have ever seen before and many of them will not have family nearby – or at all. 
In our March 29 panel discussion on aging solo, Solo Aging: A 360-Degree Perspective, you will hear the opinions and ideas of journalists, authors, a medical professional, and two entrepreneurs – all thought-leaders in aging. We will share our vision of the future and how Solo Agers and those who serve them can forge a path that is fulfilling, secure, and supported – by humans and by modern technology. Join us during the 2018 Aging in America Conference in San Francisco.
Sara Zeff Geber, Ph.D.  is the author of Essential Retirement Planning for Solo Agers: A Retirement and Aging Roadmap for single and Childless Adults.