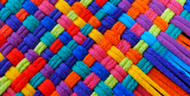 By Nikki DiGregorio and Jennifer Zorotovich
For higher education teachers, the search for more effective methods of educating students is continuous. This is especially true when integrating sensitive topics, such as aging issues in marginalized populations. Gender and sexual minorities face unique concerns as they age and often must contend with obstacles and social barriers that may not prove problematic for the majority of the population; but how to relay this understanding to undergraduate and graduate students? Higher education programming must consider effective strategies for teaching young college students in ways that combat the effects of being embedded within a youth-valuing, heteronormative American culture.
Recent changes in America have created a need for integrating LGBTQ aging issues into higher education. According to the World Health Organization (WHO), contemporary aging populations are among the fastest growing subpopulations in the world, and by 2050 it is expected that adults older than age 60 will outnumber younger cohorts. In his 2012 book Issues In Aging, scholar Mark Novak notes that the population of LGBTQ older adults is anticipated to more than triple by 2030. In response to these shifts, higher education continues a race to train larger numbers of students in relevant fields—social workers, caregivers, counselors, individual and family advocates—to meet the needs of growing aging populations.
There are several undergraduate and graduate programming barriers to delivering content on aging as a broad topic, and these barriers are exacerbated when considering disenfranchised communities. Traditional undergraduate students face difficulties in comprehending later life, much less experiences specific to the LGBTQ community. Higher education curricula often fail to provide experiential learning opportunities and other effective delivery mechanisms that work to meet students' gaps in learning. Doing so would make aging issues among gender and sexual minorities relevant for students, and enhance their readiness to work with diverse populations. The reality is that most undergraduate and graduate curricula do not appropriately address aging issues beyond the dominant heterosexual population.
Since the 1990s, most efforts to revamp academic programs to be more inclusive of diverse populations have focused on racial and ethnic groups. Some colleges and universities have zeroed in on student diversity issues within the classroom and linked these variations to course content. While useful in extending awareness on diversified routes to and through development, less attention has been given to aging among LBGTQ persons. To be effective in offering comprehensive, diverse and high quality education to future professionals, academic programs must continue to expand these efforts and integrate LGBTQ aging content across their courses. Programs that have begun to bridge this gap and incorporate content on LGBTQ issues rarely do so as they intersect with aging processes.
Contemporary American culture has a nasty habit of portraying aging adults as quarantined, separate and fundamentally different from the rest of society. As a result, teachers must also contend with preconceived notions that students have regarding aging, as well as those associated with the LGBTQ community. Educators in family science and related disciplines can address these biases and deconstruct false assumptions in the classroom by offering evidence-based information and the opportunity for discussion. Such environments provide a grounded platform for students to develop personal philosophies in a collaborative setting with others who may have a different viewpoint. Outside the classroom students will often encounter and work with people with varying perspectives.
Students entering their profession with well-developed viewpoints are better equipped to serve and empower the LGBTQ community. It is essential that family science programs consider this strategy to prepare students for entry into human service professions, where the goal is advocating for vulnerable populations. These efforts enhance moral and just treatment of individuals based on merit, rather than on opinion or other emotion-driven factors. Educators have a responsibility to incorporate such techniques in the classroom that work to address misconceptions among future professionals preparing for work in local communities. 
All too often, we fail to recognize that difficulties commonly faced by the dominant aging population in our society are compounded by the minority status of being LGBTQ. In a culture that is predominantly heterosexual, the aging LGBTQ community continues to endure institutional discrimination in healthcare, education, marriage and social policy. LGBTQ discrimination sits at the entryway into each of these social institutions and is given breath by individuals employed by them—the future social workers, caregivers, counselors, individual and family advocates that educators are charged with preparing to work in these same institutions.
The most effective way to counter the lack of affirming institutions and to make services more accessible for the aging LGBTQ population is through teaching and learning. Yet higher education has been sluggish in its attempt to reconcile this divide. This content is lacking from many academic programs, but why? Because it is a hard conversation to have, especially with young students who cannot see a natural link between themselves and this minority population. This connection becomes clearer for the majority of students when they are prompted, aided and supported in their educational journey. Students are always learning, both inside and outside of the classroom. One effective method of incorporating LGBTQ aging issues into courses that focus on human development and family studies is to connect course content to students' lives outside academics. This has been helpful in addressing various topics within the classroom; student awareness is piqued when issues become relevant.
Employing cultural references seems to help students understand that LGBTQ individuals do not exist in a vacuum, to see that they contend with social institutions that were not designed to support them—and in many instances were designed to purposely exclude them. As educators with vested personal interests in LGBTQ aging issues, we feel it is paramount to bridge the gap between higher education and the LGBTQ community—across the lifespan—as educating future generations to be compassionate and understanding individuals will prepare them to better serve diverse populations. We, as educators, must prompt the dialogue, the training and the learning regardless of how much resistance we face.
---
Nikki DiGregorio, Ph.D., is an assistant professor of Child and Family Development at Georgia Southern University in Statesboro, Ga. She teaches classes on diversity, sexuality and public policies. Her research focuses on gender, sexuality and social policy.  
 
Jennifer Zorotovich, Ph.D., is an assistant professor of Child and Family Development at Georgia Southern University. She teaches classes on adult development and later life, death and bereavement across the lifespan, human services and research methods. Her research focuses on adult development, social status and positive well-being.
Image via rusty_clark on Flickr
Resources:
World Health Organization world report on ageing and health.
"Serving Among LGBTQ Older Adults," from SPACE: Student Perspectives About Civic Engagement: