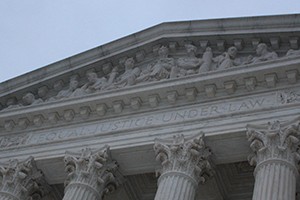 The American Society on Aging applauds the Supreme Court's decision on June 27, which will block the addition of a citizenship question to the 2020 U.S. Census, although the court's mixed opinion shows that more must be done to guarantee the continued accuracy of the nation's decennial population count.
The court found the administration's stated justification for the inclusion appeared "contrived" although the justices in the 5-4 majority ultimately sent the case back to a lower court.
In August 2018, ASA joined numerous other professional and civic organizations in filing amicus briefs supporting plaintiffs in four lawsuits challenging the Commerce Department's intention to add a citizenship question to the 2020 Census form.
ASA's Policy Response Team, which is tasked by ASA's Board with evaluating policy initiatives that the Society supports, was unanimous in support of these briefs. ASA continues to hope that this and any other measure that will diminish the accuracy or effective inclusion of the census will be thwarted.