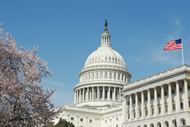 ASA Board Chair Bob Blancato and Public Policy Committee Chair Bill Benson sent the following message to ASA members today in response to President Donald Trump's signing of an executive order on Oct. 12, 2017, that gravely jeopardizes health insurance affordability and availability.
The American Society on Aging today announces its firm opposition to the Trump Administration's decision to immediately end the cost-sharing reduction (CSR) payments that have been a linchpin of the Affordable Care Act's objective to make individual health insurance affordable. These payments to insurers have kept premium costs from spiraling out of the reach of many individuals. ASA Board Chair Bob Blancato notes that "this action came just two weeks before the enrollment period and will create uncertainty for consumers and could throw the insurance markets into chaos."
ASA calls upon Congressional leadership to act immediately with bipartisan legislation to authorize the CSRs, without which millions of Americans could face dramatically increased health insurance costs—or see their insurance provider exit the market entirely. Legislation is necessary to permanently address the question of whether or not the CSR payments were duly appropriated by Congress, an issue that has led to ongoing litigation in an earlier effort to derail the subsidies.
The abrupt ending of CSR payments is an irresponsible choice that threatens access to affordable care for millions. ASA and its members will continue our advocacy with the goal of ensuring affordable healthcare options remain available to every American.