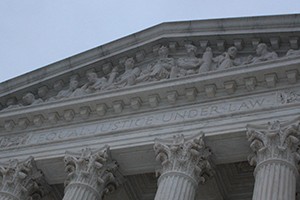 While today's decision by the Supreme Court in Masterpiece Cakeshop is a narrow one, ASA nonetheless disagrees with the notion that a business owner providing custom services can claim a right to violate discrimination laws. ASA joined with SAGE in filing a brief in support of the Colorado Civil Rights Commission's decision that such discrimination was illegal.
For LGBT older adults, the notion that religious objections can serve to deny equal treatment to them harkens back to a time when businesses engaged in blatant discrimination against people based on religion, race, gender and more.  With today's decision leaving many questions unanswered, we must all work to ensure that this era is over. 
The Court's decision today means there is more to do to ensure a bright aging future for all people, regardless of identity, and ASA will continue to advocate for equal protection of all older adults.
In solidarity,
Karyne Jones, Chair
ASA Board of Directors
Bill Benson, Chair
ASA Public Policy Committee