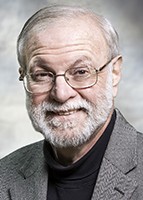 We at the American Society on Aging mourn the passing of Dr. Joshua Wiener. Josh was one of the foremost influencers of long term care research and policy over the past 30 years. 
He served with absolute distinction wherever he worked, whether for the Department of Human Services, the Urban Institute or until his death with RTI International. Josh was known as a deep but practical thinker with boundless intellectual curiosity.  He was especially well known as a mentor to many in the fields of aging and long term care.  His contributions to our field were numerous. 
ASA was fortunate to have worked with Josh as a content dissemination collaborator on the ACL-funded Alzheimer's Disease Supportive Services Program National Resource Center. This loss is enormous.
Bob Blancato, Chair, ASA Board of Directors
Lynn Friss Feinberg, ASA Board Immediate Past Chair