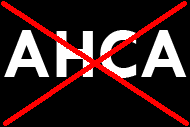 The American Society on Aging today strongly criticized the just-released Senate health bill to repeal/replace the Affordable Care Act calling it "unfriendly and unfair to all ages."
ASA encourages members and others who are concerned with the well-being of older people to let their Senators know that this bill should not be passed.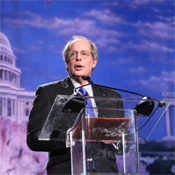 ASA Chair Bob Blancato
ASA Chairman Bob Blancato was particularly critical of the bill's Medicaid provisions calling them "punitive in nature and primitive in design." He added, "Under the Senate bill states could choose to convert Medicaid into either a block grant or receive a set payment based on the number of type of individuals who are enrolled. Under either approach reductions in services would follow to the intergenerational population that the program serves. Further, the impact on rural America would be especially harsh since more families in small towns and rural areas are enrolled in Medicaid than in urban areas."
In addition, the Senate bill would:
restrict Medicaid expansion;
impose age rating so that people 50 to 64 could pay 5 times more than younger adults for insurance;
repeal taxes directed against the wealthiest earners threatening Medicare solvency; and,
offer less generous subsidies to low-income persons getting health insurance and limit them to plans with less coverage.
"Adding insult to injury is the fact that Senate leadership wants a vote on this bill next week," Blancato noted. Senate Republicans have kept the draft legislation restricted to their caucus for months, and have not held a single public hearing.
ASA joins numerous organizations in the Leadership Coalition of Aging Organizations to oppose the AHCA.
ASA Chair Bob Blancato can be reached at bblancato@asaging.org.