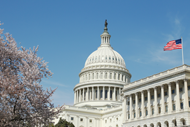 ASA Board Chair Bob Blancato and Public Policy Committee Chair Bill Benson sent the following message to ASA members today welcoming the news that the latest and least acceptable effort to replace the Affordable Care Act will not move foward.
The American Society on Aging welcomes the announcement today that the Senate majority leadership will not attempt a further vote on the Graham-Cassidy amendment to the "American Health Care Act." The Affordable Care Act—"Obamacare"—remains in place as a result, and in all probability there will be no further "repeal and replace" legislation that advances through Congress until sometime next year.
While welcoming this development, ASA hopes that the leadership of both parties can now find a way to resume bipartisan efforts to address very real problems with healthcare access, affordability and federal healthcare spending. The way forward requires compromise and a willingness to put aside the rigid ideologies that often preclude sensible public policy-making.
ASA also calls upon the Trump Administration to abide by the law of the land as it currently stands, and to not attempt to undermine or destabilize the provision of affordable coverage made possible by the ACA, or to erode the coverage provided by Medicaid.
We thank ASA members for standing with their colleagues, families, and with older people around the country to oppose bad legislation that failed to meet every standard of sense and due process and urge continued vigilance with lawmakers to make clear that future healthcare reform must first and foremost do no harm to the most vulnerable.