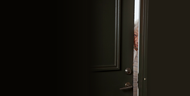 By Patricia L. McGinnis
The recent Frontline-ProPublica documentary, Life and Death in Assisted Living, and their October 2013 follow-up investigation, Elderly, At Risk, and Haphazardly Protected, highlighted some of the critical issues faced by assisted living residents across the country. Over the past 20 years, assisted living has been the fastest growing component of long-term care, with approximately 31,000 assisted living communities in the United States now serving nearly 1 million residents.
This growth is due, in part, to consumer demand because consumers prefer to age in place—at home or, at the very least, in a community facility with a home-like environment, regardless of their medical condition. Another factor is the marked increase in the acquisition and development of assisted living communities by corporate chains, mirroring the market growth of the nursing home industry in the 1990s.
Report Details Unsafe Residential Care in Nursing Homes
On October 30, 2013, California Advocates for Nursing Home Reform released Residential Care in California: Unsafe, Unregulated & Unaccountable.
he report details the often unpleasant (if not dangerous) situation for elders in California's 7,500 residential care facilities, asks the state agency responsible for oversight and law enforcement to "reclaim its role as a consumer protection agency" and urges California legislators and its Department of Social Services to "address this crisis in care and to create a new model of care where the health and safety of residents takes priority."
—Patricia L. McGinnis
State Oversight Is Spotty
Unlike nursing homes, which are medical facilities that receive the bulk of their revenue from Medicare and Medicaid and are regulated by both the state and federal governments, assisted living facilities are—in theory, at least—non-medical. The majority of residents pay privately for services and, because few federal dollars are involved, the facilities receive zero federal oversight.
It has been left to individual states to set the standards for assisted living. Thus, all 50 states and the District of Columbia have different rules and regulations governing the frequency of inspections, enforcement, staffing, training, levels of care and even the definition of an assisted living facility. One state's board and care home is another state's residential care facility, and yet another state's assisted living facility.
While most states require facility inspections once every year or every two years, California is one of only two states that require such inspections once every five years. Few states devote adequate resources to enforcement and oversight of assisted living facilities, and nearly all states have inadequate staffing and staff training requirements.
Assisted Living Facility or Healthcare Provider?
Assisted living facilities are usually described as an alternative to institutionalized, impersonal nursing home care and pride themselves on being non-medical models that provide a home-like environment and promote consumer choice. However, too many of these facilities have become healthcare providers trying—and failing—to care for residents with the same acute medical conditions—people who just years ago were being cared for in nursing homes.
Most states, including California, have failed to keep pace with changes in the care provided by assisted living facilities and the type of high-risk residents they serve. Residents now are sicker, older (older than age 85 on average), needing assistance with three or more activities of daily living, taking multiple, complex medications and dealing with many more chronic diseases. Despite this radical change in the acuity levels of assisted living residents, these facilities are rarely required to have medical personnel on staff.
This failure has led to many of the problems in assisted living today. A September 2013 investigative report by the San Diego Union Tribune and the California Healthcare Foundation Center for Health Reporting in Los Angeles revealed that hundreds of elders suffered broken bones, deadly bedsores and sexual assaults in San Diego assisted living facilities, while documenting at least 28 deaths in these facilities from injuries and neglect.
Legal Cases Tell the Tale
State agencies need to revise their assisted living standards to reflect resident needs. They need to stop pretending that assisted living facilities that accept and retain high-acuity residents are social models, and recognize them for what they are—medical facilities—and require the staff, training and medical assistance required by these residents. Otherwise, there will continue to be injuries and deaths, as well as lawsuits against those facilities where abuse and neglect occur.
While the assisted living industry tries to dismiss these lawsuits as "frivolous," the complaints, jury awards and settlements in these cases indicate otherwise. With failed regulatory systems in most of the states, limited penalties for violations and the lack of basic consumer rights, litigation is the only available recourse for assisted living residents and their family members.
Meanwhile, the federal government continues to avoid playing a role in regulating assisted living, despite several congressional hearings, workgroups and recommendations for reform over the past 20 years. This needs to change. As more federal dollars are allocated to assisted living, the federal government needs to strengthen its oversight and enforcement of the facilities receiving federal funds and create national standards for an assisted living system that can meet residents' care needs.
The goal of any new standards for assisted living care should not be to displace residents into nursing homes, but to implement an assisted living system that can provide the quality of care and quality of life that assisted living residents pay for and deserve.
---
Patricia L. McGinnis is the executive director of California Advocates for Nursing Home Reform in San Francisco, Calif.
Editor's Note: This article appears in the January/February 2014 issue of Aging Today, ASA's bi-monthly newspaper covering issues in aging research, practice and policy. ASA members receive Aging Today as a member benefit; non-members may purchase subscriptions at our online store.
Your recent testimony before the Joint Human Services Committee was very powerful, and your recommendations are excellent.  I hope you'll visit Boomers Against Elder Abuse.  Thank you!