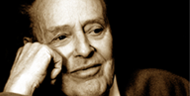 By Eboni Green
The movie If These Walls Could Talk 2 provides an excellent yet heartbreaking example of how the lack of acceptance of gay and lesbian relationships can complicate grief both while caring for a loved one and once the loved one has passed away. In the film, set in the early 1960s, Edith and Abby, a couple which has been together for 30 years, have kept the true nature of their relationship mostly private. However, when Abby dies unexpectedly, her nephew (who lives in another city) comes to town to wrap up her affairs, leaving Edith to cope with the loss of her lifelong lover and companion in isolation. Edith not only experiences grief, but also faces the prospect of losing the love of her life, her home and her personal belongings. All while alone.
Although grief is a universal emotion, there are distinct challenges associated with coping with grief when the person left behind cannot openly discuss feelings regarding the love shared between them and their partner because others find it uncomfortable, or when access to support is limited or nonexistent, as was the case with Edith. Many LGBT caregivers find they are unable to access the resources needed to fully express and explore their feelings, which often leads to complicated grief.
Complicated grief is a persistant response to losing a loved one, with a general disengagement from participation in everyday life activities, which can last for six months or longer. My husband's grandmother experienced complicated grief after she cared for two sons, both of whom died of AIDS in the late 1990s. Andy, who was comfortable with his sexuality, was openly gay and served as a great source of support for his aging mother. Although it was Andy's goal to care for his mother, when he became ill, she cared for him, and his brother Michael, until they both passed away. She experienced complicated grief as a result of not being able to openly discuss the loss of her two sons. At the time, it remained taboo to talk about being gay or being diagnosed with HIV.
For many years following the deaths of Andy and Michael, my husband's grandmother was emotionally withdrawn and often angry. Even now there are certain days (Christmas and Memorial Day) where she openly expresses her deep sorrow for the loss of her sons. It is her resilience, a strong sense of faith and support from family and friends that help her work through her complicated grief.
If you or one of the clients you serve face loss as an LGBT caregiver, remember that LGBT couples are in a unique position to experience a level of intimacy that may not be experienced in any other relationship. Being a caregiver for a loved one provides an additional layer of intimacy, as traditional roles are intertwined with the complex tasks associated with caregiving. Be aware that usually the intensity of grief experienced following the loss of a loved one is proportionate to the intensity of the love shared in the relationship, which may enhance your or your client's feelings of isolation once the loved one has died.
It becomes increasingly important to remember that factors such as the level of emotional support, financial security and the degree of companionship provided in the relationship can affect how people process the loss of a loved one. They may find they are not only facing living alone for the first time, but that old friendships and other sources of support have been greatly diminished because of the long-term commitment to providing care for a loved one.
Grief takes many forms in life—it is crucial to find the resources needed to work through feelings of sadness. Perhaps it is attending or starting a support group with LGBT caregivers who share common life experiences. Or maybe it is more meaningful to reach out to family and friends. What is most important is that everyone in this situation reaches out in a way that feels comfortable and grants the ability to openly discuss how losing a loved one has affected one's life, with the goal being to avoid experiencing complicated grief.
---
Eboni I. Green, Ph.D., R.N., is a registered nurse and family caregiver. She has written two books on family caregiving: At the Heart of the Matter and Caregiving in the New Millennium. She and her husband are cofounders of Caregiver Support Services, a nonprofit organization that offers training and consulting for family caregivers and front-line direct caregivers. She is a member of the LAIN Editorial Committee and as a board member on ASA's Forum on Spirituality and Aging.
This article was brought to you by the editorial committee of ASA's LGBT Aging Issues Network (LAIN).
Help us improve AgeBlog and rate this post by clicking here!