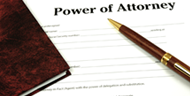 By Karen L. Loewy
Guardianship is not something anyone wants to contemplate. Having a court declare that you are unable to manage your own care or financial matters and appoint someone to make these decisions for you can be intrusive, restrictive, expensive and time-consuming.
The risks of having a guardian appointed are particularly high for lesbian, gay, bisexual and transgender (LGBT) elders, both for the elders and for their spouses, partners and families of choice. In considering whether and whom to appoint as a guardian, courts most often look to the individual's legal relatives, regardless of how distant or hostile that relationship may be. In places that do not recognize legal relationships for same-sex couples, partners in decades-long relationships may be cut out of the process entirely by a court that may not have to recognize the relationship, and the law generally has no mechanism for recognizing an older adult's chosen family.
It is essential for LGBT elders to put protections in place to avoid guardianship actions that ignore the incapacitated person's closest relationships, as happened in the Sharon Kowalski case.
In 1983 a drunk driver struck Sharon, causing severe brain injuries. Sharon and Karen Thompson had been in a committed relationship for four years at that time. Sharon's parents refused to acknowledge Karen as Sharon's partner, and assumed guardianship. They moved her to a nursing home 200 miles away and denied Karen visitation rights. It took nearly a decade of advocacy before Sharon finally was able to return home with Karen. Their story was a wakeup call for many in the LGBT community, and drove home the importance of drawing up basic legal documents for protection in times of crisis.
The same need exists today. Although legal recognition for the relationships of same-sex couples is increasing, the majority of states still have discriminatory laws on the books. Even if a couple has entered into a legally recognized relationship, their home state, the state they retire to or the state they vacation in may not respect it. As a result, while a same-sex spouse should have the authority to make healthcare and financial decisions for a person who is unable to do so, there is no guarantee that the marriage will not be discriminated against.
A recent caller to Lambda Legal's Help Desk had just this experience. Patty and Angela (their names have been changed to protect confidentiality) have a 35-year relationship and had married in New York. After they retired to Florida, Angela's nephew went to court and was appointed guardian over Angela, who has Alzheimer's disease. Patty was not notified that a guardianship action had been filed, and once she found out and tried to intervene, the court refused to recognize her as someone with a legal interest in Angela's guardianship. The nephew then went after Patty and Angela's joint assets to pay for Angela's care, with no consideration for the couple's careful financial planning. Patty had little defense to the nephew's actions because the court appointed him guardian, giving him the legal authority to manage Angela's finances.
Because guardianship is a system that most often looks to individuals related by blood or marriage when determining guardianship, and because of the inconsistent legal landscape for the recognition of same-sex relationships and families, it is critical for LGBT elders to put in place a safety net of legal documents. Guardianship can be avoided in many instances through advance planning. Creating the following documents designating specific people to make financial and medical decisions in the event of incapacity can greatly reduce the chances of guardianship.
Durable Powers of Attorney
A Power of Attorney (POA) designates someone to be your "agent"—to make financial and property management decisions for you. These decisions can include paying bills or taxes, making decisions about your home or car and accessing your bank accounts. A "durable" POA remains in effect in the event of illness, injury or incapacity. A POA may designate more than one person as an agent, or put a back-up designee in place in case the first choice is unable to fulfill the role. States have different requirements and forms for POAs, so be sure that whichever form chosen meets your state's conditions. Banks or other financial institutions might also require specific forms.
Designating a POA should not be taken lightly. This document gives the agent broad rights to access your finances, so you should only designate someone you completely trust.
Advance Healthcare Directives, Including Healthcare Proxies, Living Wills and Visitation Directives
A healthcare proxy (also called a healthcare surrogate, durable power of attorney for healthcare, or a medical power of attorney) allows you to appoint a person to make medical decisions for you in the event that you cannot make them yourself. It can also authorize medical personnel to release your medical information to the person you have designated, which the federal law known as HIPAA (the Health Insurance Portability and Accountability Act, passed to restrict access to personal medical information) may not otherwise allow them to do. Transgender elders may want to include an instruction that gender identity must be respected to further empower a proxy to advocate on your behalf.
A living will (also called a medical directive, directive to physicians or a healthcare directive/declaration) sets out your wishes about the degree and length of life-sustaining treatment, such as resuscitation, insertion of tubes for breathing or feeding and medication to relieve pain. It ensures that your wishes about life-sustaining procedures will be honored, and is all the more important if your chosen proxy's authority to carry out your wishes is likely to be questioned, as is often the case for unmarried partners and friends with no legal relationship.
A visitation directive sets out who you want to be by your side in a healthcare setting. Federal law requires hospitals and long-term care facilities to respect a patient's desires regarding who may visit and may not deny or limit visitation based on sexual orientation or gender identity. Having your intentions regarding visitation in writing makes it much harder for hospital or facility staff to avoid those obligations. You may also name individuals you do not want to visit, which is of particular relevance to those who are estranged from relatives.
Advanced healthcare directives may be separate documents or part of the same document, depending upon state requirements. It is critical to consult a knowledgeable lawyer in your state to make sure you have executed the correct forms and that your forms are up-to-date. It is also important to ensure that these documents are properly executed before the person creating them is incapacitated, or they may be subject to challenge.
Designation of Pre-Need Guardian
Finally, in the event that your needs go beyond those covered by POAs or advance healthcare directives, you may want to put in place a document that names the person you would want to serve as a guardian for you—a designation or declaration of pre-need guardian. A court should look to such a designation if it is asked to appoint a guardian for you, though practice varies from state to state.
Help and Resources
Several resources are available to assist with questions concerning guardianship and advance directives. Lambda Legal's Help Desk can provide information, assistance and referrals to LGBT-friendly attorneys in your area. Nonprofit organizations like SAGE (Services and Advocacy for GLBT Elders), community centers and legal clinics also may offer free services to assist in executing advance-planning documents. Your state's bar association can also connect you with a local lawyer, and may also have forms available. Several law schools, including Cardozo School of Law in New York City, University of Pittsburgh School of Law in Pittsburgh, Pa., and Wake Forest University in Winston Salem, NC, provide information concerning adult guardianship.
These advance-planning documents are not a guarantee that you won't face discrimination, whether from a bank, a nurse or a court. But they are a clear statement of your intent and wishes, and make it much harder to ignore the person you have designated to safeguard those wishes. Having valid advance directives in place can help LGBT elders avoid court involvement in health and financial matters, and ensure wishes will be carried out by trusted parties.
---
Karen L. Loewy is a senior attorney and the seniors program strategist at Lambda Legal, a national organization committed to achieving full recognition of the civil rights of lesbians, gay men, bisexuals, transgender people and those with HIV through impact litigation, education and public policy work.
This article was brought to you by the editorial committee of ASA's LGBT Aging Issues Network.
Help us improve AgeBlog and rate this post by clicking here!