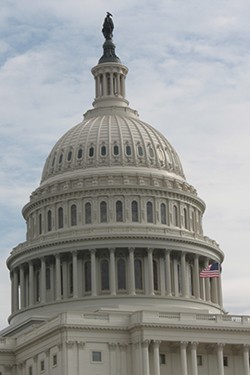 By Amy Herr and Paul Downey
As we approach the 2020 elections, ASA will be shining a brighter light on advocacy for the older adults that we serve. Advocacy for older adults is one four pillars of the new Strategic Plan adopted by the ASA Board on Sunday, April 14. The time is now! In 2019, one out of every five Members of Congress are new to Washington, DC. They want to represent you–their constituents–but might not have as much information as they need to represent you well. 
The Public Policy Committee has a number of resources coming soon to provide inspiration and tips for advocacy for older adults in your communities. We will provide practical guidance that can help you advocate with elected officials at the local, state, and federal levels.
Upcoming training webinars on advocacy
Thursday, May 9, 2019 | 1:00 PM Pacific
"Advocacy How To" will provide an overview of what you need to know when meeting with elected officials. Hosting your Member of Congress or visiting them in their local office is the best way to bring your priorities to their attention and develop a relationship you both need to be successful.  This webinar will give you the tools to host a Member of Congress at your office or theirs.  Named one of The Hill's "Top Lobbyists," Jennifer Bell, founding partner of Chamber Hill Strategies, has nearly 20 years of experience in public policy.  Having worked on Capitol Hill, Jennifer regularly assists leading organizations on how to advocate effectively before the U.S. Congress and federal agencies.
Thursday, May 16, 2019 | 1:00 PM Pacific
Review of ASA's Public Policy priorities. During this webinar, participants will have the chance to learn the major aging policy topics that have the greatest impact on the lives of older adults. We will review ASA's public policy priorities for 2019and issues with consequences for the 2020 elections. Presenter will provide an overview and contest for three priority topics: Medicare and Medicaid, Senior Homelessness and Affordable Housing, and Elder Abuse. Participants will learn about how they and ASA can have a strong voice advocating for seniors in their communities and across the U.S.
Coming Soon–One-pagers on key policy topics affecting seniors
The ASA Public Policy Committee is developing a series of short papers on key ASA public policy priorities, including an overview of ASA, Medicare and Medicaid, senior homelessness and affordable housing, and elder justice. Stay tuned for updates.
Amy Herr is Director, Health Policy at West Health in Washington, DC. Paul Downey is President & CEO at Serving Seniors in San Diego, Calif. Amy and Paul are the Co-Chairs of ASA's Public Policy Committee.