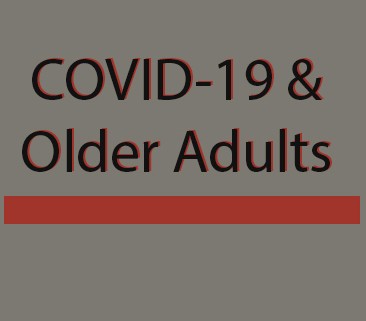 The American Society on Aging continues to monitor the world's response to the COVID-19 pandemic. ASA wishes to highlight the following resources. (ASA will provide more resources as they become available.)
General Resources on COVID-19
Coronavirus (COVID-19) (CDC)
COVID-19 Resources for Advocates Serving Older Adults (Justice in Aging)
Pandemic Ready.gov (Department of Homeland Security)
Coronavirus Scams (Federal Trade Commission)
Understanding Public Attitudes, Perceptions, and Behaviors About COVID-19
Tips for Family Caregivers and COVID-19
Partnership Formed to Train CNAs and Direct-Care Workers in COVID-19 Protocols (April 6)
Community and Faith-based Organizations
Finding the Right Words About COVID-19 A playbook of tips for health care workers in extraordinary times
Tips from the Community Living Campaign 
Long Term Care Community Coalition Resources
Resources for Community- and Faith-Based Leaders
 
Pandemic, Stimulus Checks Create Opportunities for Scams
If You Are at Higher Risk (This includes:Older adults, People who have serious chronic medical conditions like: Heart disease; Diabetes; Lung disease)
Life at the Intersection: Older Adults Need a Response to COVID-19 Grounded in Equity
Coronavirus Prevention Tips for Alzheimer's Family Caregivers (Alzheimer's Foundation of America)
COVID-19 Mitigation and Older Adults: Lessons from Seattle-King County
Nevada Aging Services COVID-19 Resource Report
In a Pandemic, Preventing Social Isolation Becomes A Personal Mission
Efforts Needed to Ensure Protecting Older Adults from COVID-19 Don't Create Other Problems
Confronting the Healthcare Cost Crisis in America – The Biggest Threat to Successful Aging
Print Resources
 
Frequently Asked Questions
Optimizing health and wellness in a world plagued by Coronavirus: A conversation with Dr. Richard Carmona.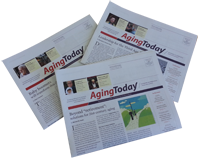 Resources from the July/August 2018 issue of Aging Today on Disaster Preparedness:
America's health security preparedness: are we ready to protect our elders?
Emergency preparedness and the work of first responders
Lessons from the frontlines of trauma: social workers' roles in emergency response
ASA will provide more resources as they become available.