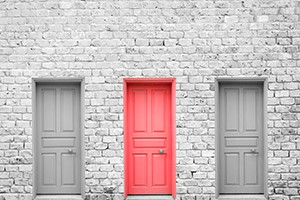 By Carol Levine 
You're going home tomorrow!" Surely these must be among the most welcome words heard by a hospital patient. But between that statement and a trouble-free transition lie potential problems that can lead to poor outcomes and unplanned hospital readmissions. One key element of a successful transition is a discharge plan that includes follow-up at home by a healthcare professional—usually a nurse but sometimes a physical or speech therapist, supplemented by a home health aide—in other words, home healthcare. 
Yet many older adults who could benefit from home healthcare are not getting it. According to the
Center for Medicare Advocacy
, "In particular, people living with long-term and debilitating conditions find themselves facing significant access problems." Some problems result from misunderstandings of Medicare's "homebound" and other requirements; others stem from workforce shortages, particularly in rural areas. 
But some people who are eligible for Medicare home healthcare services are not getting post-discharge care at home for a different reason: they reject it outright. When offered this service, they say things like, "I don't need any help" or "My wife will take care of me" or "I don't want strangers in my house!" And so they go home, only to be readmitted to the hospital at a higher rate than those who accept home healthcare.  
To explore this paradox, in December 2016 the United Hospital Fund (UHF) collaborated with the Alliance for Home Health Quality and Innovation (the Alliance) to convene a Roundtable of 27 experts in geriatric care, transitions and home healthcare policy and practice. The Roundtable
report
, "I Can Take Care of Myself!" Patients' Refusals of Home Health Care Services, offers recommendations for research, discharge planning and policy. 
Why Home Healthcare Refusals Matter
As medical care moves from hospitals and other institutions into the community, which for most people means care at home, the importance of post-acute care by trained professionals and para­professionals is increasingly important. It's not only patients who benefit; family care-givers often need additional instruction beyond the limited demonstrations that they get in hospitals to man­age medications, take care of wounds and perform many other tasks that used to be solely the province of trained professionals. Yet a literature review conducted by Kathryn Bowles, Van Am-
eringen Professor of Nursing Excellence at the University of Pennsylvania School of Nursing, and director of the Center for Home Care Policy and Research, Visiting Nurse Service of New York, found that from 6 percent to 28 percent of eligible patients refuse home healthcare. 
Home healthcare suffers from an identity problem; most people don't know the difference be­tween home healthcare, homecare and in-home care. We know a little about what people say when they refuse home healthcare, but we know very little about what they think they are refusing and what really matters to them. Nor do we know about the medical conditions, personal and family characteristics and living situations that might distinguish acceptors from refusers. Older adults who get hip or knee replacements are told ahead of time that they will need physical therapy at home or in an outpatient setting to recover. That is not the case for a person with congestive heart failure or someone who has had a stroke. 
As many family caregivers and community-based professionals know well, one reason for refus­als is the reluctance of many older adults to acknowledge the impact of hospitalization on their independence. Certainly the emotional toll is significant and may account for some refusals. But healthcare and social service professionals bear some responsibility for helping patients and care­givers understand why home healthcare is recommended and what benefits it can provide. 
A Short-Term and Longer-Term Agenda
The Roundtable participants recommended several actions that would improve understanding among patients, caregivers and hospital and community providers about the rules and practices of home healthcare. They especially pointed out that physicians' recommendations mean a lot to patients, but physicians are often not part of the discussion. 
Research to understand which patients are selected for referral to home healthcare services and what they are told about this option would be a basic step. Another key issue is acknowledging and reconciling differences between patients and family caregivers about the desirability of home health­care. Understanding different perceptions of home healthcare among different types of providers could lead to more focused interventions. Ultimately, policy changes are needed that include incentives for health systems and others to value home healthcare as highly as they do other parts of the system. 
These changes will take time and political and professional support. The goal should be to help patients and caregivers make decisions based on accurate information, rigorous assessment of needs and available resources and monitoring of the service to ensure that it meets the highest standards of quality care.
Carol Levine directs the Families and Health Care Project at the United Hospital Fund. She is a co-author of the UHF/Alliance report on home healthcare refusals. Teresa Lee, formerly execu­tive director of the Alliance, is also a co-author on the report. 
Additional Resources 
Editor's Note: This article appears in the September/October, 2017, issue of Aging Today, ASA's bi-monthly newspaper covering issues in aging research, practice and policy nationwide. ASA members receive Aging Today as a member benefit; non-members may purchase subscriptions at our online store.