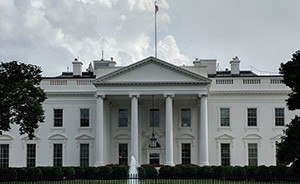 Editor's Note: The American Society on Aging continues to monitor the world's response to the COVID-19 pandemic and wishes to highlight resources on this page that are pertinent to our membership and those who work with older adults. 
By Matt Gontarchick
The President's declaration of a national emergency for the novel coronavirus (COVID-19) outbreak on March 13 provided the Centers for Medicare and Medicaid Services (CMS) with the authority to issue Section 1135 waivers to states for the purpose of waiving some Medicare, Medicaid, and CHIP requirements to remove administrative barriers to care (see waiver template).  Since the declaration, CMS has approved waivers for 34 states to help address a surge in patients as the number of COVID-19 cases continues to rise.
According to a Medicaid Emergency Authority Tracker from the Kaiser Family Foundation, the most common Section 1135 waiver provisions entail waived or expedited provider enrollment.  These include policies to waive provider screening process requirements such as criminal background checks, postpone deadlines for the revalidation of providers, and grant permission for out-state-providers with equivalent licenses to provide care for in-state patients.  Additionally, over a dozen state waivers allow for practitioners to provide care in alternative settings such as unlicensed facilities.  Examples of these include nursing facilities, intermediate care facilities for individuals with intellectual and developmental disabilities, and psychiatric residential treatment facilities.
A majority of approved waivers also relax prior authorization requirements for Medicaid state plans.  This includes the suspension of fee-for-service (FFS) prior authorizations as well as new requirements for FFS providers to extend pre-existing prior authorizations.
Many waivers also provide states the ability to alter scheduling around appeals by permitting a temporarily delay in Medicaid state fair hearings and fair hearing decisions for the duration of the national emergency.  Additionally, these states can also modify the timeframe for managed care entities to resolve appeals and for beneficiaries to request fair hearings to zero days as well as extend the time beneficiaries must file appeals to 120 days in certain cases. 
Finally, 29 state waivers allow the suspension of pre-admission screening and annual resident review assessments for long-term care facilities 30 days.  According to the waivers, any new admissions with mental illness or an intellectual disability should be prioritized for screening after 30 days as soon as resources become available. 
All Section 1135 waivers are effective March 1, 2020 and will expire upon termination of the COVID-19 national emergency.
Matt Gontarchick is an Associate with Chamber Hill Strategies in Washington, D.C.