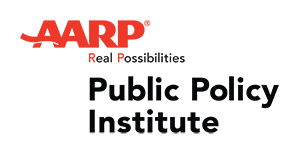 By 

Jenna Hauss
It is not uncommon for the average person to envision spending their golden years with their long-time spouse, grandchildren, and friends relaxing at a beautiful scenic vacation spot, soaking in the warm sun, enjoying delicious food over conversations about what their next adventure will be. It is also uncommon for those to consider the possibility of living out the later part of their lives alone, without a partner, or support from a friend, or becoming suddenly ill and homebound. As our Baby Boomers continue to age and retire at increasing rates, the harsh reality has shown nearly 30% of people over the age of 65 are living alone and the likelihood of living alone only increases with age (U.S. Census).
Social isolation and loneliness prove to be major health concerns increasing the likelihood of developing dementia, heart disease, and depression (Valtorta et al., 2016). The percentage of U.S. older adults who report feeling lonely have doubled since the 1980's. About one-third of older adults in the U.S. over the age of 65 are living alone and that number jumps to fifty-percent for those over the age of 85. (AARP, 2011)
Considering the health risks associated with social isolation and loneliness and recognizing a lack of interaction older adults confined to their home experience, more communities and local organizations around the country are recognizing the need to implement interventions and establish new programs that specifically focus on decreasing the number of socially isolated older adults. 
In Los Angeles County, the Motion Picture Television Fund (MPTF) with support from AARP established a Social Isolation and Loneliness Impact Coalition, which hopes to broaden and promote existing programs addressing social isolation and loneliness by creating a community response to the health and financial impact of social isolation. This coalition made up of community members, agencies, and organizations is committed to sharing best practices, collaborating and working together to lessen the instances of isolation and loneliness in their disabled and senior population. Small acts of change are shared throughout this coalition to promote new opportunities, share best practices, and connect with adults who are alone and have minimal support. The Motion Picture Television Fund and ONEgeneration are committed to serving older adults throughout the Los Angeles area and are a part of the coalition, have implemented a daily call list consisting of homebound, older adults who have been assessed and identified as being socially isolated. These individuals get a daily phone call from volunteer seniors who simply call on a regular basis to say hello and build a friendship. This "Daily Call Sheet" or "Careline Calls" (MPTF and ONEgeneration programs) are an example of how other non-profits serving older adults can implement new programming, which helps to reduce the risk of feeling socially isolated on a minimal budget. 
The use of intergenerational programming to help address social isolation and loneliness throughout local communities is proving multiple benefits, including the decrease of older adults reporting feeling socially isolated. Some communities are recognizing an opportunity to combat social isolation with another common struggle, which is affordable housing opportunities. Colleges such as NYU and Washington University have launched an innovative, intergenerational approach to targeting socially isolated seniors with affordable housing opportunities for college students. This program, called "Intergenerational Solutions in Housing," pairs graduate students with older adults who have an extra room in their home. These students will have an opportunity to live rent-free or pay a significantly reduced rate in exchange for assisting their older adult roommate with basic instrumental activities of daily living that may pose as a struggle such as grocery shopping or transportation to doctor appointments. This new program is hopeful in producing a great benefit of increasing interaction, while building empathy and a greater sense of reality for students whose plan for their own retirement is a very distant, almost non-existent thought. 
It is also often discovered that positive social relationships, daily interaction, and the support of a strong network promote healthier living and a better sense of belonging at any age. Senior Centers, Adult Day Care Programs, and other Community Centers are located throughout the country and provide endless opportunities to socialize, participate in activities, exercise, travel, and build a connection with other seniors. While these programs are available in almost any area and serve as a great resource for active older adults who can leave their home easily, there is also a specific percentage of homebound, older adults who suffer from multiple frailties and lack the ability to leave their home whenever they like. Homebound older adults struggle leaving their homes to pick up their medications and the thought of attending a local social event at their senior center can seem like an impossible task. In an effort to reach those homebound socially isolated older adults, "Senior Center without Walls" was created to offer regular activities, opportunities for conversations with other older adults, and support groups all performed over the phone to create a sense of connectivity for those confined to their homes. As older adults become more comfortable with the use of technology and the internet, online approaches are becoming more common as well. Various social media websites are aiming to create social connections and networks based on common interests and geographic locations. Digital innovations such as Amazon's Alexa and Google Home take digital connectedness to a new level through interactive devices that can respond to the user and answer questions on a variety of topics creating a form of engagement. The increase in ability to utilize digital programs is hopeful in presenting an opportunity that addresses the number of socially isolated older adults.
As the epidemic of social isolation and loneliness continues to affect the lives of older adults throughout this country, a hopeful glimpse of innovative and creative programs are being created in communities throughout the nation. These efforts being made to address how to better serve older adults are creating hope for isolated older adults and more importantly shedding light on the fact that the common illusion of aging consisting of endless support and fulfillment is more than likely not the case at all.
For more information on the topic of social isolation and the impact communities are making, consider attending Healthcare and Aging Network (HAN) Special Program Session on Tuesday, April 16, 2019 at the Aging in America Conference.
Jenna Hauss, MSW is the Program Director of ONEgeneration Senior Enrichment Center & Care Management Program.
References:
AARP Public Policy Institute (2011). Fact Sheet: Valuing the Invaluable: 2011 Update, The Economic Value of Family Caregiving. https://assets.aarp.org/rgcenter/ppi/ltc/fs229-ltc.pdf
Valtorta, N.K., Kanaan, M., Gilbody, S., Ronzi, S., & Hanratty, B. (2016). Loneliness and social isolation as risk factors for coronary heart disease and stroke: Systematic review and meta-analysis of longitudinal observational studies. Heart, 102(13), 1009-1016.