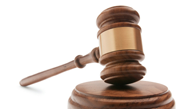 By Gerald McIntyre
Elaine Clark suffered from end-stage renal disease and needed a kidney transplant in order to survive. Unable to obtain a kidney where she lived in Santa Clara County, Calif., she decided to return to her hometown of Buffalo, New York, when she learned she could get a transplant. The operation was successful. However, what she didn't realize was that after the move, she would lose her Social Security benefit and spend the few remaining years of her life without any income.
As a teenager, Tony Gonzales was convicted of the unauthorized use of a motor vehicle and sentenced to probation. He fulfilled the terms of his probation and thought that part of his life was long behind him. He was wrong. Decades later, the Social Security Administration stopped his Social Security Retirement benefits because of a warrant he never knew about, which had been erroneously issued in the old case.
What do Elaine Clark and Tony Gonzales have in common? They are both among the 140,000 people who lost benefits over a four-and-a-half-year period because of a Social Security Administration policy to suspend Social Security and Supplemental Security Income (SSI) benefits whenever there was an outstanding warrant for an alleged violation of probation or parole. They are also both plaintiffs in Clark v. Astrue, a successful class-action lawsuit brought by the National Senior Citizens Law Center and others challenging that policy that took nearly five years to litigate.
A federal court in New York certified a nationwide plaintiff class of approximately 140,000 people, which includes everyone who lost Social Security or SSI benefits because of this policy on or after Oct. 24, 2006, or who had an appeal pending on or after that date. The court ordered that the policy no longer be applied and that benefits be restored retroactively to the 140,000 class members.
Most of those who lost their benefits because of this policy had no other income to fall back on. Thus, many became homeless or were forced to move in with family or friends. Some of the people victimized by this policy also lost their Medicare Part B coverage when they were no longer able to afford the premium (it had been automatically deducted from their monthly Social Security check).
The restoration of Social Security benefits should begin in October 2012 and is expected to be completed by March 2013. The Social Security Administration projects the restoration of back SSI benefits to begin in April 2013 and be completed by March 2014. However, people may be able to begin receiving current SSI benefits sooner by filing a new SSI application now. This will not affect their right to back benefits. This retroactive restoration of both Social Security and SSI benefits could total $1 billion if all of those eligible are located—some people will be owed six or seven years of back benefits.
People will be able to have their Medicare Part B benefits restored without having to pay the lifetime premium penalty. Such penalties apply when someone does not participate in Part B for a period of time. Social Security will notify the people in this group about the special enrollment provisions that apply to them. They will have two choices. One is to choose prospective coverage with no payment of back premiums. Another is to choose full retroactive coverage, in which case they will be required to pay the premium for the retroactive period. And, payment plans can be arranged for those unable to pay the full retroactive premium in a lump sum.
In order to ensure members of the class receive the back benefits to which they may be entitled, it is important that advocates notify anyone who has moved since their benefits were suspended or denied to notify Social Security of their new address as soon as possible. Those who were receiving Social Security benefits can do so through the Social Security website at www.ssa.gov. Those who were receiving or applying for SSI will have to go to a local Social Security office to report their new address or contact information.
The Clark case was brought by the National Senior Citizens Law Center together with the law firm of Proskauer Rose, LLP, which provided its services on a pro bono basis, and the Urban Justice Center in New York. For updates on the Clark case, readers can check the National Senior Citizens Law Center website at www.nsclc.org.
Gerald McIntyre is a directing attorney at the National Senior Citizens Law Center and is based in Los Angeles. He is a frequent contributor to Aging Today.
Image: iStockPhoto.com