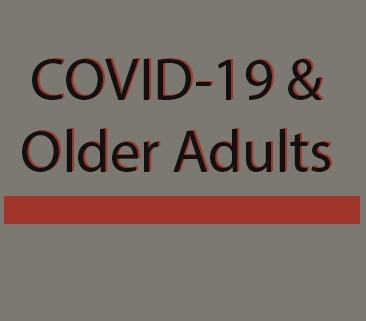 AgeBlog received news from Kate Kuckro of the Community Living Campaign in San Francisco about program activities to prevent social isolation, which can be instructive for ASA members who are in a similar position to help. The theme of neighbors helping neighbors also runs through the Campaign's programming.
Reaching Isolated Neighbors
Regular one-on-one calls. Staff and neighbors are making regular calls to check in, identify needs and just have a conversation. The Campaign already was doing this as part of its Home-Delivered Grocery networks, and has expanded this outreach to neighborhoods where people used to meet in person for Community Connector programs. 
Stay connected online. The Campaign is taking a one-on-one approach with digital literacy students who are cut off from computer labs and public libraries. It is difficult to stay connected if you're physically isolated and unable to use the Internet at home. 
Campaign trainers are making sure people know about low-cost Internet options. Where they can, trainers are answering questions by phone, by email and in WeChat groups. "For those who can get online, we're encouraging them to start at our Passport to the Digital World," says Kuckro.
Connecting with People Where They Are The Campaign is trying to get people resources and materials in whatever way works best for them. Staff are surveying participants in person, online and by phone to figure out how they'd best like to stay connected, and what their technical capabilities are at home. "This feedback is helping shape how we keep things going virtually," says Kuckro.
Resource Sheets and Class Materials. The Campaign will email or use postal mail to get these materials out, depending on preference. 
Connector Kits. The Campaign is working on a variety of small "kits" that can be mailed out or dropped off at neighbors' doors—an exercise handout plus resistance bands; instructions and materials for crafts like knitted hearts; and other fun things to do like easy recipes, song lyrics, coloring sheets and memoir-writing prompts. 
Continuing Community
"One of our challenges is finding ways to keep a sense of community among neighbors who are used to meeting in person. This is important to limit isolation and make sure participants have a chance to contribute. We want participants to have some sense of control and purpose in the midst of all this uncertainty," says Kuckro. 
Phone trees—linking participants with each other to make daily check-in calls.
Virtual groups—moving groups that used to meet in person to meeting by phone or video. 
Videos—sharing shorter exercise videos by email, and a live-streamed Dance for Strength class is in the works. For those who can, recording short videos is another way to share a skill or talent with others. 
Neighbor-to-Neighbor—continuing to connect people needing help (lifting heavy things, getting groceries, walking dogs, etc.) to trusted neighbors who can pitch in. 
Maintaining Employment
Maintaining employment is integral to reducing isolation and financial security, and the Campaign employs a large number of older adults and people with disabilities, both as program staff and through the SF ReServe program. 
"Program staff—more than 70 percent of our staff are older adults and-or people with disabilities. We've gotten folks up and running with Zoom and other tech to make sure they can do their work from home. Adding lots of virtual meetings to help us all stay connected and engaged," says Kuckro.
SF ReServe (affiliated with New York-based ReServe)—matches older adults and people with disabilities with meaningful part-time work at community organizations. The Campaign has been working with partners to make sure everyone has work they can do from home, and if not, they are being reassigned them to home-based work that supports essential services so that they can maintain their sense of purpose, connection and income.
Sharing Resources
Kuckro notes that there are many great programs in the City that already focus on reducing isolation for people who can't leave their homes—and do it really well. "So in addition to making sure people know Community Living Campaign can help, we're promoting and referring people to things like Covia's Well Connected program in English and Spanish, to their Social Call program, and to Institute on Aging's Friendship Line.
"If there's a silver lining to all of this, it will be in helping strengthen ties among neighbors as we all weather this outbreak together. We're hoping that these new connections will last well beyond this crisis." Says Kuckro.