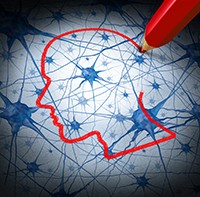 By Julia Egan
As we prepare for the "Silver Tsunami" as it's controversially being called (e.g. the aging baby boomer generation), it is becoming increasingly important that us older adult providers be prepared to address all the needs of our aging population. While historically physical and medical issues were treated separately from mental and behavioral health issues, recent initiatives have focused on the need to treat these in a collaborative manner.  Some of the most notable movements in collaborative recovery treatment approaches include Whole Person Care and Client Centered Care. 
Whole Person Care is the coordination of health, behavioral health and social services in a client centered manner with the goals to improve health and wellbeing through more efficient and effective use of resources.  Looking at Whole Person Care at a deeper level, embedded in the philosophy is focus on client-centered care and recovery.
Client-centered care emphasizes a comprehensive wellness and resilience approach to recovery.  In Nursing Homes, this has been known as Culture Change over the past decade. Where the focus is on empowering the individual to make their own decisions and be involved in their care planning, such that their voice is heard and valued.  The Culture Change movement emphasizes the ever-changing needs of the client and prioritizing the client's wishes.
A concerning trend for adults is that as they age, the healthcare focus becomes almost entirely on physical wellness, and therefore, mental health needs are not addressed or are minimized.  Or perhaps providers do not have the necessary skill or expertise to treat the mental health issues. Many adults may have experienced mental illness throughout their lifetime and it remains a priority focus for their health.  Note, mental illness does not "disappear" or "go away" once someone turns 60 years old! In fact, symptoms may worsen and treatment approaches may need to be altered based on managing their overall health and wellbeing.  Additionally, a common misconception is that depression, anxiety, and other mental health issues are a "normal" part of aging, when in fact they are not!
What does recovery really mean when it applies to mental and physical wellbeing? Recovery in general is thought of as a return to a "normal state of health or mind;" this often involves increasing support systems and interpersonal connections, improved management of activities of daily living, clearer focus on identity and strengthening self-esteem as well as inspiring hope that the future can continue to be better and fulfilling in terms of quality of life.  Telecare has developed their own style of recovery, the Recovery Centered Clinical System, which is the philosophy upon which all services are based.  The emphasis in RCCS is two parts; the program culture and the style of conservations being had with the individuals served. If you want to learn more about Telecare, please see the links provided.
So how do we help these individuals, who are lost in a system that does not prioritize the whole person? How do we ensure client-centered care? How do we assist in these individuals attaining recovery? How do we help them realize their hopes and dreams at every age?   How do we create and build programs and systems who recognize the complex needs and who coordinate with each other and other providers?
Learn more about our collaborative effort in Alameda County to address these needs as a system! Please join us for our 90 minute symposium, Collaborative Models to Tackle Complex Behavioral Health Needs, on Thursday March 26 from 10AM-11:30AM with presenters from Alameda County Behavioral Health Care Services and Telecare Corporation.
During this presentation, you will hear from representatives from differing levels of care including: Geriatric Assessment and Response Team (Alameda County Behavioral Health), Intensive Wrap Around Case Management Team for Older Adults (Telecare- STAGES), a psychiatric Skilled Nursing Facility (Telecare-Morton Bakar Center), and a new Pilot project providing psychiatric services to a traditional Skilled Nursing Facility (Alameda County Behavioral Health).
A focus will be on the core elements for creating an ideal system of care as well as the ongoing gaps in services based on current outcomes. We will share how we collaborate between programs to ensure that our clients are able to work towards their hopes and dreams and have access to the level of care that will most benefit their needs. 
Julia Egan is a clinical psychologist at Telecare Corporation.
Resources:
Silver Tsunami: https://en.wikipedia.org/wiki/Aging_in_the_American_workforce
Whole Person Care: [California Department of Health Care Services] https://caph.org/priorities/medi-cal-2020-waiver/whole-person-care/
Client Centered Care: http://www.oneviewhealthcare.com/the-eight-principles-of-patient-centered-care/
Culture Change: [National Citizen's Coalition for Nursing Home Reform] http://www.insideeldercare.com/skilled-nursing/10-benefits-of-culture-change-on-skilled-nursing/
http://www.elderrightsva.org/resources/1/Culture-Change-in-Nursing-Homes.pdf
Telecare's Recovery Centered Clinical System http://www.telecarecorp.com/news-at-telecare/2016/5/5/an-introduction-to-rccs