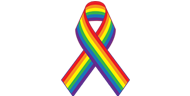 By Karen Fredriksen Goldsen
It is with a heavy heart that I join with my community in honoring and mourning the loss of the individual treasured lives that were cut far too short in the senseless massacre at Orlando's Pulse nightclub. As I listen to stories of those we lost, I'm moved by the love and courage linked forever to the lives and contributions of those who died, and to the survivors.
Made visible was the diverse, intersecting fabric of our community: gay, transgender, queer, bisexual, lesbian, straight, primarily Latino, young alongside their elders, families and allies, and so many others. Our Muslim brothers and sisters, some LGBTQ, some not, have reached out, as they, too, know the cost of being silenced through fear and force. The love and support offered by so many remains a powerful testament to progress made.
The Orlando massacre—an act of hate and terror—serves as a powerful reminder of the atrocities LGBTQ people, including our elders, continue to endure, as they have for decades. The elders in our communities know too well the threats and losses sustained over a lifetime, as they have confronted hate, violence, and discrimination—an exposure to which we have found to be one of the strongest predictors of health and well-being in later life.
A long litany of such crimes bears witness to the violence against LGBTQ people—some acts so heinous they drive a stake through our collective consciousness. In 1973, thirty-two people were killed by an arsonist who set fire to a New Orleans gay bar during Pride week. With each terrible act, we are reminded of losses that often are buried deep within us. The deepest of wounds often are a result of a society that espouses violence and hatred; some people remain forever wounded. Yet most LGBTQ people, in the wake of such adversity, find a powerful way to emerge stronger.
Some have speculated that the shooter in Orlando was battling his own deep-seated homophobia, as a gay person. Yet evidence generally does not support gay people expressing their internalized stigma and shame through killing others; rather, at the bleakest of moments, such hatred is more often turned inward, sometimes leading to suicide. It is our responsibility to reach out to those most isolated and at greatest risk of this outcome.
At a time in history so ripe for celebrating and championing the strides of progress, such as the growing support for LGBTQ people and marriage equality, an escalating backlash has been unleashed. According to FBI statistics, hate crimes related to perceived sexual orientation and gender identity have more than doubled within the last year, most often targeting transgender people of all ages, LGBTQ people of color, as well as those who are poor and homeless. Currently, there are more than 100 bills in twenty-two states that attempt to sanction discrimination. In my state (Washington), like so many, legislation to limit bathroom access has been promulgated to divide and harm, and is most directly aimed at trans and queer people.
The LGBTQ community understands the power of collective response. Through the display of rainbow flags at Pride events and in neighborhoods around the world, I'm inspired by the courage shown and the hope for a world that celebrates differences and unity. In this Pride month, it is my honor to dedicate the newly released Summer 2016 issue of Generations on LGBT Aging to all those who lost their lives in Orlando, to those who were wounded, to their loved ones, to all who have in the past endured hate and violence, and to my community that rallies together, moving ever forward with our allies to build a safe and loving world. 
---
Karen I. Fredriksen-Goldsen, Ph.D., is professor and director of Healthy Generations: Hartford Center of Excellence at the University of Washington in Seattle, Washington. She leads the landmark study, Aging with Pride: National Health, Aging, Sexuality and Gender Study, the first federally funded longitudinal study of LGBT aging, health, and well-being.