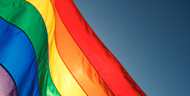 By Laurens Van Sluytman
Currently, there are more than 40 million elder Americans. African-American elders represent 8.4 percent, Latino, 6.9 percent, Asian or Pacific Islander, 3.5 percent and American Indian or Alaskan Native, 1 percent. Combined, people of color (POC) represent nearly 20 percent of the elder population. And according to the National Gay and Lesbian Task Force, lesbian, gay, bisexual and transgender (LGBT) elders represent between 1.5 to 3 million, or 3.8 percent to 7.6 percent of the U.S. population.
Given the size and diverse identities of the elder population, we must consider the intersection of age, class, gender, immigration status, race, sexual orientation and skin color on health outcomes. We must also question the relationship of these categories to each other. For example, what role does class and privilege play in feelings of isolation? Understanding these intersections provides a framework for developing effective interventions to address the disparities in outcomes for elder LGBT people of color.
The series of posts in this collection highlights the need to shift our perception of the elder life course. The changing demographic composition of the U.S. population strongly applies to elder LGBT POC, and to members of the LGBT community in general. To set the stage for this shift, Aakash Kishore and Tiffany Rice discuss health disparities among elder transgender, lesbian and bisexual women. Both authors suggest strategies for challenging poor outcomes for these populations. Glen Michael Francis Hatt and Katherine Acey present a specific intervention designed to reduce isolation and empower LGBT POC and Natalie Chin shows how advance directives can act to empower LGBT couples.
In "Dying with Dignity: Considerations for Treating Elder Transgender People of Color," Kishore examines the challenges faced by both transgender community members and healthcare providers. He asks, "What does it means to die with dignity?" in the face of pervasive discrimination in housing, employment and other entitlements readily granted to most American elders. Kishore goes on to describe the relationship between discrimination, poor health outcomes and well-being. He suggests the need to move toward a consumer-centered approach that would increase access to culturally bound developmental milestones among elders of color, and to uncover and exchange critical information required to improve assessment and treatment.
Tiffany Rice examines the health concerns of elder Black lesbian and bisexual women. Rice asserts that gynecological cancers are often overlooked among lesbian and bisexual women, resulting in disparate rates of cervical and uterine corpus cancers among Black women. The author cites lack of information, education and discrimination as some of the barriers to treatment. For example, to describe the pervasiveness of heteronormativity, she states, "One's sexual history with men inappropriately becomes the deciding factor of whether or not to screen." Rice concludes that it is incumbent upon both providers and consumers to engage in collaborative efforts to increase awareness of and access to information while challenging systemic discrimination.
Living lives in secrecy and failing to disclose sexual orientation because of fear of reprisal or discrimination leaves many LGBT elders facing isolation. Isolation remains a significant factor contributing to a fear of engaging with traditional and community service providers, often resulting in poor health. Glen Michael Francis Hatt and Katherine Acey describe a specific program, Buddy-2-Buddy, designed to address isolation among LGBT elders. The Buddy-2-Buddy program at GRIOT Circle (a grassroots organization serving LGBT elders of color) offers supportive relationships among members of the organization. Employing cultural humility, buddies meet each other to address fears and the need for assistance without damaging their sense of dignity or independence.
Finally, in her discussion of advance directives, Natalie Chin points out that Black LGBT elders often rely on a loved one to make end-of-life choices. Such reliance may result in restriction on visitation and involvement in medical decision-making for partners. Chin explores the larger black community and LGBT elders' reticence concerning the directives, while demonstrating the importance of healthcare directives in empowering individuals emotionally, financially and medically.
In conclusion, efforts to challenge disparate health outcomes for elder LGBT POC require that we build alliances among divergent communities and allies. In order to be more effective in serving these divergent populations, we must first acknowledge that many elder LGBT POC reside in communities designated by ethnic and cultural boundaries. Next, a workforce of elders serving the aging may be desirable, but not sustainable. Service providers will be younger than their clients and many have not thought much about aging.
Providers, as much as possible, should engage in ongoing training to gain a deeper understanding of the lives of elders. Given that elder LGBT and cisgendered individuals vary in race, class, sexual orientation, immigration status and other identities, providers must acknowledge and question their own privilege, histories of oppression and capacity to oppress.
Finally, building alliances requires people willing to take risks while being accountable for changing these communities. Such efforts involve elder POC in a movement that starts from a position of strength. We hope this suite of articles helps to increase attention in the form of programs, policies and interventions for elder LGBT POC.
---
Laurens Van Sluytman, Ph.D., LCSW, is an Assistant Professor at Morgan State University in Baltimore Maryland. His research focuses on the intersection of gender, race and sexuality and its relationship to society's institutions.
This article was brought to you by the editorial committee of ASA's LGBT Aging Issues Network (LAIN).