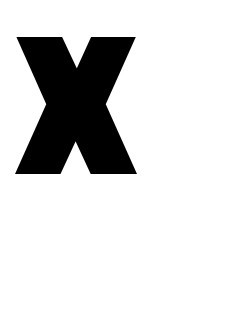 By Peter J. Whitehouse and Candace Steele Flippin
The world needs innovative ideas, critical thinking, and deep learning, all grounded in a celebration of diversity. Individual and demo­graphic aging and intergenerational conversa­tions offer individuals and communities such culturally creative opportunities. One key aspect of cultural diversity is generational identifica­tion, i.e., what characterizes a cohort of indivi-duals traveling through a particular time, and 
in a particular (and approximate) fifteen- to eighteen-year age range.
The concept of Generation X emerged historically through multiple cultural threads and was shrouded in mystery, due in part to the ambiguity of the idea of a "Gen X"—a smaller cohort positioned in the shadow of the Baby Boom Generation. The term Generation X solidified its modern definition after the 1991 release of Generation X: Tales for an Accelerated Culture, a novel by Canadian author Douglas Coupland. Although the term had been used be­fore then, demographer Neil Howe noted the delay in the naming of this cohort saying, "Over 30 years after their birthday, they didn't have a name. I think that's germane." Previously, this cohort had been referred to as Post-Boomers, Baby Busters, the New Lost Generation, latchkey kids, the MTV Generation, and the 13th Generation (they were described as the thirteenth generation since American indepen­dence) (Klara, 2016).
The Generation X narrative and many of their key contributions have been eclipsed in the mainstream media by attention placed on Millennials and Baby Boomers. Much like the Millennials, Gen Xers were maligned as they came of age and labeled as "slackers." Yet they have come a long way and, as noted by scholar and writer Christine Henseler, "Gen Xers laid the political, intellectual, social, creative and personal ground upon which the Millennials today walk, talk and text . . . "  (Henseler, 2014).
Genesis of This Issue: Why Focus on Gen X?
This Fall 2017 issue of Generations, with its focus on Generation X, began with a collaboration between a (since matriculated) Gen X graduate student (Candace) and a Baby Boomer professor (Peter). We tried to model for this issue what we had gleaned about intergenerative learning, co-mentoring, and empowering leadership in our project work together at Case Western University and in our roles as co-guest editors on this issue of Generations. Our ethnic and gender differences enhanced the "intergenerativity" of our different generational identifications (intergenerativity, a future-oriented word, means creating relationships between disciplines, professions, ethnicities, and nations, as well as between generations; the term celebrates "going between to go beyond").
Our attitudes differ about the concept of Gen X. Peter is more skeptical of the concept and exaggeration of generational identification as a social variable (and, as a "good" transdisciplinary and potential postmodernist academic, remains skeptical of all social constructs). Peter asks who benefits and who does not when such a term is invented and applied, and has a great concern for future generations in an increasingly inequi­table and environmentally deteriorating world—a world in which ageist concepts and percep­tions often seem applied only to older people, and not to a more general discrimination of people, whatever their age.
Candace has developed her career as an expert on the identification of generational differences and their implications for leadership and workplace environments. Candace believes that the unique factors associated with the generational context enrich society and organiza-tions and should not be ignored or downplayed.
Both of us, however, agree fundamentally that it is important to critically examine social concepts and foster conversations toward positive and productive action among the generations.
Focusing on Gen X can help people under­stand the major forces at work in the world's societies and on the planet. When we pay attention to the patterns of relationships and distribution of power in a broad social context, we can see that the cultural changes associated with feminism, transdisciplinarity, relational practices in care and research, and organiza-tional design all are interconnected. To clarify, "transdisciplinarity" is an emergent concept, particularly within academic contexts, meant to transcend the terms multidisciplinary and interdisciplinarity. It explores dissolving bound­aries and restructuring knowledge in service of meeting social challenges that do not come packaged in "tight" disciplinary terms.
The idea that we humans have had such an impact on the planet that we are now leaving one geological epoch, the Holocene, and entering another, the Anthropocene, demonstrates  that Gen Xers (and all of us) have great challenges ahead. The question of whether our communi­ties, civilizations, and species will survive is a relevant and responsible one to ask.
The cloth of Gen X comprises many threads and textures that perhaps do not always come together in a coordinated manner. Yet under­standing the interweaving of different ideas and experiences held by this generation is crucial to organizational development and leadership. Hence, our introductory article considers technology, business, and politics as exemplar areas of social engagement. And before we wear out this metaphor, the article concludes by suggesting that one of this issue's major textural themes (and a hallmark of our co-editorship) is how intergenerative patterns between genera­tions and other sources of cultural diversity are essential cultural tools. As well, this issue of Generations introduces the topic of whether the emperor of generational identification might actually wear no clothes, an idea that is explored in the first section's articles.
Members of a small generation sandwiched between the larger cohorts of Baby Boomers and Millennials, Gen Xers are somewhat at risk for being lost in history. We hope this issue of Gen-
erations helps to bring them out of the genera­tional shadows and shines a light on their present and future contributions.
Who Belongs to Generation X?
The whole idea of generational identification is controversial, as scholars argue about the saliency and power of labeling individuals of a certain age and historical period. Life-course perspectives suggest chronological age, personal developmen­tal stage, and social context (e.g., ethnicity, education, etc.) all affect an individual's identification as a human being situated within a particular historical and cultural context. Traditionally, the trends associated with people who were born around the same time and place in history have been reported as the basis for the generation identification. However, the birth year attribution approach is challenging, as the actual birth years for the generation cohorts vary.
Research and polling companies, as well as the U.S. Department of Labor, have settled on approximately 1965 to 1980 as the birth years for Generation X, but throughout this issue, various sources use other designations (see the sidebar on this page). Researchers use these frameworks to examine the concept of genera­tional identity associated with specific personal awareness and acceptance of being a member of a particular generation group, along with how to frame the characteristics and attitudes formed in early adulthood through experiences and events (Urick, 2012).
Gen X Influencers in Technology and Business
Building off of the legacy of their business-savvy Baby Boomer predecessors, Gen X inventors, spurred by technology, have forever changed how we receive information, commu­nicate, and connect online, as well as how we obtain goods and services. In many ways, Gen X inventiveness is a bridge that continues to drive innovation and change.
Prominent examples of Gen X leaders in the technology space include Google co-founders Sergey Brin (born 1973) and Lawrence "Larry" Page (born March 1973), who expanded what is knowable by making information available to anyone with access to the Internet. Gen X has also influenced the way we connect online via social networking, as social networks have now become a primary source of how most Ameri­cans receive their news. Notable innovators include MySpace founders Tom Anderson (born 1970) and Chris DeWolfe (born 1966); and Twitter co-founders Jack Dorsey (born 1976), Biz Stone (born 1974), and Evan Williams (born 1972). Mark Zuckerberg (born 1984) represents the next generation as an older Millennial who has introduced even more digital connectedness.
Internet connectivity has been harnessed to influence news reporting: consider WikiLeaks. Julian Assange (born 1971) founded this global media organization and library dedicated to leaking information about often controversial topics, through use of clandestine information and data analysis techniques, to encourage the forward momentum of a free press.
Gen X ingenuity redefined commerce and shifted the buying and selling of goods away from brick-and-mortar establishments to online environments conveniently accessed through our computers, tablets, and mobile devices. 
Gen X leaders at the heart of this commercial innovation include Amazon founder Jeffrey "Jeff" Bezos (born 1964), who reshaped the way goods are sold and delivered, and provided an avenue for consumers to use their collective voice—the online sharing of opinions about their purchases—to influence buyer decision-making.
Gen X entrepreneurs who have influenced commerce also include Dell Technologies founder Michael Dell (born 1965), who set out to broaden access to technology by offering low-cost computers via customization and convenience-based purchasing on the Internet. Other important Gen Xers in this area are PayPal co-founder (and Tesla Motors co-founder and SpaceX founder) Elon Musk (born 1971); Jack Dorsey (born 1976), co-founder of mobile payments company Square, Inc., and co-founder and CEO of Twitter Inc.;  Julia Hartz (born 1979), co-founder of events company Eventbrite; and Jessica Jackley (born 1977), the microloan maven who co-founded Kiva and ProFounder, and who changed consumer and small business expectations for making online financial transactions (Vernon, 2015).
Leveraging technology to push the boundar­ies of the possible continues to be at the heart of Gen Xers' inventiveness. Gen X contributions helped to expand the notion of the 24/7 society, instant access to information, and entrepreneur­ship; the associated expectations of convenience, connection, and having a say will undoubtedly progress as Gen Xers take their place as the new elders of American society.
Gen Xers: Shaping the Future of Aging
Last year, political psychology strategist, analyst, and writer David Rosen discussed the connection between the generational composi­tion of the U.S. Congress and the impact of such on the nation. In a 2016 article for POLITICO Magazine, he posits that the values and behav­iors associated with the particular generation of congressional leaders, rather than the party in power, will heavily influence Congress' legislative agenda and policy making. He notes that the prevailing Baby Boom Generation in charge now "has been marked by rising extremism and polarization as well as historically low productivity" (Rosen, 2016). Rosen speculated that due to their differing generational values, the Gen X members of Congress will be more effective than the current congressional co-
hort of Baby Boomers, but the Gen X influence will not soon be felt, as they only hold about 37 percent  of House seats and 25 percent of Senate seats.
The generational context of members of Congress is important to consider, as the cost of caregiving and retirement planning are among the top issues facing today's older adults. The policies currently being shaped by Gen X leaders in the U.S. House and Senate will set the stage for how Baby Boomers, Gen Xers, and Millenni­als experience aging (Eisenberg, 2017). While the healthcare debate is ongoing, the cost of care is rising and the burden of how to manage aging populations in the future will be large. Concur­rently, Gen Xers are reinventing aging  in ways similar to those employed by the Baby Boom­ers—placing aging in a more positive light in which elders are viewed as natural resources, not just drains on society.
Healthcare is not the only onerous cost facing Gen X retirees. To ensure that their economic expectations for the future are met, Gen Xers will need to have robust retirement plans; however, many investment firm reports show that Gen Xers do not have adequate retirement savings and that only about three-fourths of them are saving for retirement. The implications are stark: Baby Boomers, who outnumber Gen Xers, may absorb much of the limited resources within established social entitlement systems for older adults, while the cost of living escalates and there remains an unprepared generation with underfunded retirement accounts.
Perhaps Gen Xers can lead the effort to rethink the nature of wealth: what constitutes life fulfillment beyond monetary acquisition? Nonetheless, the organizations and agencies that will care for Gen Xers as they age must prioritize advocacy for and education on helping Gen X prepare for the economic realities of paying for healthcare, long-term care, and retirement.
Gen X and Intergenerativity: The Key to a Brighter Future
An important theme we also stress in this issue of Generations concerns relationships between people of different ages. In educational and work environments, how leaders work with both older and younger people is as critical today as it has been at any time in history. While unique historical circumstances may define generations, they also can pose chal­lenges within a particular working or learning environment. Each generation holds different strengths and weaknesses based on their life experiences. For example, the growth in digital technologies, and perhaps especially artificial intelligence, means that different generations can be both naive and native, to various de­grees, with different technologies.
Generation X lies between the so-called digital-naive Baby Boomers and the digital-native Millennials. Gen Xers now are leading organizations in a time of political and economic transition as both democracy and capitalism are being radically reshaped by many forces, includ­ing ongoing social inequality and environmental destruction. We hope and expect that Genera­tion X can serve as a bridge between the larger Baby Boom and Millennial generations.
Many Gen Xers demonstrate a laudable spirit of innovation and commitment to humanity—and  growing these is critical to human flourishing. We cannot underestimate that social inequity and ecological devastation represent an existential threat to human civilizations and that intergen­erative collaboration is our best hope. 
Peter J. Whitehouse, M.D., Ph.D., is a professor of Neurology and former or current professor of Psychiatry, Psychology, Cognitive Science, Neuroscience, Bioethics, History, Nursing, and Organizational Behavior at Case Western Reserve University, in Cleveland, Ohio. He also is a professor of Medicine at the University of Toronto, in Ontario, Canada, and president of Intergenerational Schools International, in Cleveland. Candace Steele Flippin, D.M., is a divisional vice president of Public Affairs at Abbott, a worldwide healthcare company with U.S. headquar­ters in Illinois. Since 2016, she has been a Research Fellow at Case Western Reserve University's Weath­erhead School of Management where she conducts research on the multi-generational workplace.
This article is taken from the Fall 2017 issue of ASA's quarterly journal, Generations, which takes a look at older adults who provide caregiving, not receive it. ASA members receive Generations as a membership benefit; non-members may purchase subscriptions or single copies of issues at our online store.
References
Eisenberg, R. 2017. " 'Aging in America' Report: On Money, Work, and Finding Purpose." Next Avenue.org, March 28. www.nextavenue.org/aging-america-report/. 
Retrieved August 13, 2017.
Fry, R. 2016. "Millennials Overtake Baby Boomers as America's Largest Generation." Pew Research Center www.pewresearch.org/fact-tank/
2016/04/25/millennials-overtake-baby-boomers/. Retrieved August 19, 2017.
Henderson, S. 2016. "Spending Habits by Generation." U.S. Depart-
ment of Labor Blog, November 3. https://blog.dol.gov/2016/11/03/spending-habits-by-generation. Retrieved August 14, 2017.
Henseler, C. 2014. "Millennials and Boomers: Don't Forget Generation X." Huffington Post, The Blog, July 2. www.huffingtonpost.com/chris
tine-henseler/millennials-and-boomers-generation-x_b_5253931.html. Retrieved August 14, 2017.
Katsingris, P. 2017. The Nielsen Total Audience Report: Q1 2017. Nielsen.com www.nielsen.com/us/en/insights/reports/2017/the-niel
sen-total-audience-report-q1-2017.
html. Retrieved August 16, 2017.
Klara, R. 2016. "5 Reasons Market­ers Have Largely Overlooked Gen-
eration X." Adweek, April 4. www.adweek.com/brand-marketing/5-reasons-marketers-have-largely-overlooked-generation-x-170539/. Retrieved August 16, 2017.
Rosen, D. 2016. "How to Fix Washington: Elect Generation X." POLITICO Magazine, January 26. www.politico.com/magazine/story/2016/01/how-to-fix-wash
ington-elect-generation-x-213566. Retrieved August 13, 2017.
Sorenson, S., and Garman, K. 2013. "There's a Generation Gap in Your Workplace." Gallup Business Journal, August 6. www.gallup.com/businessjournal/163466/generation-gap-workplace.aspx. Retrieved August 18, 2017.
Urick, M. J. 2012. "Exploring Generational Identity: A Multipa­radigm Approach." Journal of Business Diversity 12(3): 103–15.
Vernon, A. 2015. "10 Business Leaders You Didn't Know Were Gen Xers." inc.com, November 30. www.inc.com/amy-vernon/10-business-leaders-you-didn-t-know-were-gen-xers.html. Retrieved August 14, 2017.