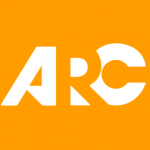 By Mary Blumberg and Laura Kisailus
Programs up and running. Experienced leadership in place. Caring frontline workers. Ready to make an impact? Not so fast—too many organizations use a status quo approach to reaching today's consumers.
How can organizations with limited funding showcase their unique and valuable role in the market when those with the deepest pocket often have the loudest voices to reach consumers?
In an upcoming Aging in America session, leaders from Atlanta's Area Agency on Aging will share how they embraced change to showcase their unique and valuable role in the market. With this strategic pivot, this AAA (within the Atlanta Regional Commission, or ARC) dislodged a decades-old challenge and launched a breakthrough platform: empowerline.org.
But how did this group identify now as the best time to evolve?
Several signs indicated to the ARC team that it was time to to rethink the way the way they connected with their beneficiaries.
A shift in narrative. Across the nation, organizations and companies serving older adults are weaving narratives to destigmatize the universal experience of aging. The use of accessible messages allows older adults, their carepartners, and their families to better understand, approach, and prepare for later life. This narrative should permeate every organization—from its communication materials to its workplace culture.
Private sector threats. Even simple internet searches for age-related issues will yield thousands of results offering the services of for-profit companies. America's shifting demographics are well known in the industry—according to the U.S. Census, 21% of the nation's population will be older than 65 by the year 2030. The private sector perceives this shift in demographics as a business opportunity. Public and nonprofit entities are looking for strategies to keep pace and maintain their relevance.
A need for person-centered solutions. In a world defined by technology and intersectionality, audiences and funders are gravitating toward solutions that use innovative methods to create culturally viable solutions. Human service professionals must turn to best practices from the private sector—namely, customer experience and human-centered design—to create empathetic systems and services.
A mission-driven culture. As both public and private funding sources become more competitive, public and nonprofit entities are discovering that "Funders fund done"—which means funders are looking to achieve impact beyond counting heads. Metrics that measure success according to the number of utility bills paid or the number of meals delivered don't break through. Ideas that shift the status quo and truly innovative approaches that achieve above and beyond grant requirements are needed to add value to the sector.
While these themes resonate with many leaders and champions in aging, few know where to start when adopting new strategies, embracing modern communications and technology, and navigating change. To share their experience, the ARC team has reconnected with their partners at Darwin, a center for social impact, to conduct a 90-minute symposium at Aging in America 2019. Join this engaging, interactive session for hands-on learning and insight.
This session, Does Status Quo Make A Sound? Reclaiming Relevance in A Competitive Market, will take place on Monday, April 15th at 10:00 AM. during the 2019 Aging in America Conference in New Orleans.
Mary Blumberg, M.S., R.D., is Manager of Strategic Planning and Development at the Atlanta Regional Commission. Laura Kisailus  is the founder of Darwin. Follow @lifelongATL and @madebydarwin on Twitter for updates.