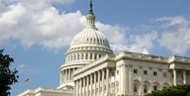 By Senators Herb Kohl, Bernie Sanders, and Richard Blumenthal
Every day brings new reports of elder abuse, neglect, and financial exploitation from across America. Isolated older adults are being denied the care they need. They are being neglected and are suffering physical, sexual, and financial abuse—often by the individuals upon whom they rely for care and basic necessities.
According to a 2011 study by the U.S. Government Accountability Office (GAO), elder abuse is a widespread and growing problem. Although data reporting is a challenge in this area, recent studies indicate that elder abuse incidence rates are far higher than once thought. For example, a collaborative public-private report on elder abuse in New York State found an incidence rate nearly twenty-four times greater than the number of cases referred to social service, law enforcement, or legal authorities who have the capacity and the responsibility to assist older adult victims (Lifespan of Greater Rochester et al., 2011). As a nation, our response is disjointed and the minimal federal investment—$11.7 million—is spread sparsely across eight agencies and two departments, with little to no coordination.
An Investors Protection Trust 2010 survey found that one in five Americans older than age 65 had been defrauded (Kiplinger's Personal Finance, 2011). Conservative estimates of the personal cost to victims of financial abuse are around $3 billion annually (Lifespan of Greater Rochester et al., 2011). The reported cases only hint at the extent of the problem.
As noted in a New York Times article, in most cases of financial exploitation, the adult children of abused elders were unaware that their mother or father had received solicitations for money (Olson, 2011). Even attentive children may miss the warning signs. The article highlighted the story of Dr. Robert Parker, chief of community geriatrics in the family medicine department at the University of Texas Health Science Center in San Antonio, who failed to notice that his own mother was a victim of financial abuse.
Olson notes that "Dr. Parker was among those who missed signs of financial misadventures involving his mother, Rosalee, who sent $40,000 to enter a lottery in Jamaica, at the behest of friendly phone sales representatives. He discovered the swindle just as his mother, who died last September, was about to send an additional $70,000 to receive her 'prize' of a Mercedes-Benz automobile."
A Chilling Example of Neglect—with No Disciplinary Action
In one widely publicized case in Michigan, an elderly female nursing home resident began coughing one evening. Her caretakers were busy, and she continued to cough throughout the night. Although two staff observed "white things" in her sputum and near her tracheostomy collar, it was not until the following morning that a staff member checked her mouth, finding maggots. The maggots had created a partial airway obstruction, causing her to suffer from an abnormal blood oxygen level and labored breathing. Emergency medical services staff indicated that it was "difficult to suction the resident due to the 'very active maggots in the airway.'" There is no evidence that staff was disciplined for neglecting this woman so severely (Michigan Protection & Advocacy Service, 2011).
Taking Care of Older Americans: The Federal Response
The Older Americans Act (OAA) was originally enacted in 1965 to provide older adults with services and supports that would help them remain safe and healthy in their homes and communities for longer than they would otherwise be able to. One of the most popular programs under the OAA is the Meals on Wheels program, which provides a homebound older adult with a hot meal delivered to their doorstep. The OAA also requires the Administration on Aging (AOA) to administer formula grants to state agencies on aging for elder abuse awareness and prevention activities, and lays out the AOA's responsibility to provide leadership, disseminate information, collect data, and support research in the elder justice arena (Older Americans Act, 42 U.S.C. §§ 3058- 3058ff ). The OAA expired in 2011, and many in Congress continue to work toward a swift reauthorization in 2012.
The Elder Justice Act, included within the Affordable Care Act, authorized funding for state Adult Protective Services (APS) programs and also called for federal coordination of elder abuse prevention activities. One of the centerpieces of this new law is that it mandates the creation of a Federal Elder Justice Coordinating Council that will include the heads of key agencies. The law also mandated the creation of a twenty-seven-member advisory board of advocates and experts, which would be responsible for identifying national priorities on elder abuse, neglect, and exploitation.
To date, however, major steps forward in national policy and strategy on elder abuse have not been taken, in part because Congress has failed to provide sufficient funding. Yet there are glimmers of hope: on June 14, at a White House event commemorating the seventh annual World Elder Abuse Awareness Day, the Obama Administration announced initial funding of $5.5 million for states to test ways to prevent elder abuse, neglect, and exploitation. Organizations receiving grant funding will pilot test interventions in populations at risk: frail elders, people with dementia, and families with a history of violence. U.S. Health and Human Services Secretary Kathleen Sebelius also announced that the first meeting of the Elder Justice Coordinating Council will be convened this fall.
At the same event, the Department of Justice's Deputy Attorney General, James M. Cole, announced an initiative known as the "Missing Link Project," which is being launched to coordinate and combine the efforts of the U.S. Department of Justice's Elder Justice Initiative, the Office for Victims of Crime, and the Access to Justice Initiative, which will be charged with developing greatly improved training for legal services providers funded under the OAA.
The Challenges of Addressing Elder Abuse
The breadth and gravity of elder abuse demonstrate the immense challenges of addressing this scourge at a national level. Under state law, elder abuse is variously defined as physical, sexual, financial, emotional, or psychological abuse, and sometimes includes neglect, abandonment, and self-neglect.
Even people closest to the problem at state and local levels continue to grapple with uncertainties about how best to respond to reports of elder abuse or to coordinate law enforcement responses with social services agencies charged with assisting victims. With many courts still unfamiliar with elder abuse cases, prosecutors report difficulties in building effective cases that can bring perpetrators to justice.
The challenges of addressing elder abuse have been a focus of the Senate Special Committee on Aging and the Health, Education, Labor, & Pensions Committee over the last three decades. Most recently, they were highlighted at a March 2011 hearing, The Committee on Aging hearing also examined the pivotal role APS programs play as frontline responders to elder abuse. Congress authorized APS programs to receive direct federal funding in 2008 (PL 111-148, 152), but no new appropriations have yet been provided; however, the Senate Appropriations Committee approved $8 million in dedicated funding for APS programs. The Committee report, issued in June, notes that "this program, as established in the Elder Justice Act, will provide competitive grants to States to test and evaluate innovative approaches to preventing and responding to elder abuse."
Mickey Rooney Speaks Out About Abuse
The March 2011 Committee on Aging hearing included poignant testimony by legendary performer Mickey Rooney, who shared his painful account of abuse at the hands of a family member. His story captured the difficulties many older adults face when confronted by abuse that they do not fully understand and lack the ability to confront.
"Elder abuse comes in many different forms—physical abuse, emotional abuse, or financial abuse," Rooney said. "Each one is devastating in its own right. Many times, sadly, as with my situation, the elder abuse involves a family member. When that happens, you feel scared, disappointed, angry, and you can't believe this is happening to you. You feel overwhelmed. The strength you need to fight it is complicated. You're afraid, but you're also thinking about your other family members. You're thinking about the potential criticism of your family and friends. They may not want to accept the dysfunction that you need to share. Because you love your family, and for other reasons, you might feel hesitant to come forward. You might not be able to make rational decisions. What other people see as generosity may, in reality, be the exploitation, manipulation and, sadly, emotional blackmail of older, more vulnerable members of the American public."
Six months later, the AOA created the National Adult Protective Services Resource Center. While this represents a clear step forward, much work remains at the federal level to address the problem of elder abuse. Toward that end, there are several bills under consideration in Congress.
One key and realistic near-term goal is passage of Senator Kohl's Elder Abuse Victims Act (S. 462). The Act would establish an Office of Elder Justice within the Department of Justice to bring its expertise together with the experience of prosecutors working at state and local levels to develop protocols, training standards, and technical assistance for law enforcement and courts dealing with victims of elder abuse. The legislation seeks to improve coordination between law enforcement, APS programs, and social service providers to create inter-disciplinary "rapid response" teams, and to improve documentation and evidence-gathering processes in suspected cases of elder abuse.
The Elder Protection and Abuse Prevention Act also would toughen federal standards for abuse, neglect, and exploitation, codify the National Adult Protection Resources Center within the AOA, and reconcile definitions of abuse, neglect, and exploitation with those in the Elder Justice Act.
Finally, key provisions from another measure offered by Senator Kohl, the End Abuse in Later Life Act (S. 464), were recently included in the Violence Against Women Reauthorization Act (S. 1925), which passed the Senate on April 26, 2012. These provisions would create a grant program administered by the Department of Justice. Funds from the program could be used to provide training programs to assist law enforcement agencies, prosecutors, agencies of states or units of local government, population-specific organizations, victim-service providers, victim advocates, and relevant officers in federal, tribal, state, territorial, and local courts in recognizing and addressing instances of abuse in later life (including domestic violence, dating violence, sexual assault, stalking, exploitation, and neglect).
The GAO's pending review, due out later in November 2012, is expected to provide a broad overview of what state and local governments and the private sector (including major banks and financial institutions) are doing to prevent, detect, and respond to financial exploitation. The report will also provide recommendations on steps the federal government can take to assist state and local governments and the private sector to deter and stop financial exploitation of older adults.
Despite the complexity of identifying, preventing, and combating elder abuse, America's elders are certainly deserving of greater federal attention and resources dedicated to this issue. If Congress and the federal government are to make ending elder abuse a priority, they must start by funding the wide range of activities allowed under the Elder Justice Act and Congress must reauthorize the Older Americans Act this year. Similarly, Congress should look very closely at passing the Elder Abuse Victims Act.
---
Herb Kohl, Bernie Sanders, and Richard Blumenthal serve in the United States Senate.
Kiplinger's Personal Finance. 2011. "The Crime of the 21st Century." (PDF). Retrieved June 30, 2012.
Lifespan of Greater Rochester, Inc., et al. 2011. Under the Radar: New York State Elder Abuse Prevalence Study, Self-Reported Prevalence and Documented Case Surveys, Final Report (PDF). Retrieved July 1, 2012.
Michigan Protection & Advocacy Service. 2011. MPAS Nursing Homes: Abuse & Neglect Throughout Michigan. Retrieved June 30, 2012.
Olson, E. 2011. "When Abuse of Older Adults Is Financial." The New York Times, March 3. Retrieved June 30, 2012.
Older Americans Act, 42 U.S.C. §§3058-3058ff.
U.S. General Accountability Office (GAO). 2011. Elder Justice: Stronger Federal Leadership Could Help Improve Response to Elder Abuse (PDF). GAO-11-384T. Retrieved July 1, 2012.
Editor's Note: This article is taken from the Fall 2012 issue of ASA's quarterly journal, Generations, an issue devoted to the topic "Elder Abuse and the Elder Justice Movement in America" ASA members receive Generations as a membership benefit; non-members may purchase subscriptions or single copies of issues at our online store. Full digital access to current and back issues of Generations is also available to ASA members and Generations subscribers at Ingenta Connect. For details, click here.