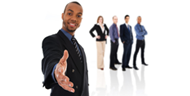 By John Feather
First, the bad news: approximately 2 percent of American institutional philanthropy (primarily private foundations, but other funding groups as well) goes to aging programs (The Foundation Center, 2014). Now, some even worse news: that percentage has not changed substantially in at least twenty years. You read that correctly—as the number of older Americans is set to double to more than 20 percent of the population in the next twenty years (Administration on Aging, Administration for Community Living, HHS, 2014), the percentage of charitable giving in aging has remained the same.
We can quibble about the numbers and how this is measured (e.g., should most cancer or Alzheimer's research be included, since both diseases disproportionately affect older persons?), but whether giving is at 2 percent or 10 percent, it is still low and, even more important, it is not growing and has little chance of ever matching the percentage of the population that is older.
For those of us who have devoted our working lives to the challenges and opportunities posed by an aging society, this is annoying at best, and deeply frustrating at worst. We are acutely aware that we all are living in a moment of historic change. We know that the aging of the United States, and of the world population, represents a profound and permanent demographic shift. We know that it will affect every area of our lives, and we know that, for the most part, the world is no more ready to cope with aging-associated challenges than it is to seize the unique opportunities an aging society presents.
Three Misconceptions About Aging
I have often had discussions with philanthropy colleagues about this. For those philanthropic organizations that don't think of themselves as "aging focused," the concerns, while usually not expressed this directly, often revolve around the following three misconceptions:
Aging is overwhelming. The problems that need to be resolved are too big and too complex to be solved.
Aging is depressing. While we know that the needs are great and that the population is growing, aging is assumed to mean loss of ability and, ultimately, death, which we do not like to think about. Aging, and its association with loss, is not a theoretical concept—it is a reality that everyone experiences in some way.
We can't really make a difference anyway. This is a most crucial misconception to address, as most funders have limited resources, and have a hard time seeing how their funds can solve the major issues that an aging population raises for their community.
It may seem an impossible situation to change, but there are key ways for us to move forward. First, we need to better understand how those outside of the field of aging perceive aging so that we can communicate in a language others speak; and second, when communicating about aging, we need to ensure that we place it in a larger context.
We must work to reach out to a much broader range of funders (e.g., funders in the arts, social justice, education, children's issues, and many others), organizations that will never define themselves as "aging funders," to show them the impact of their work on this rapidly expanding part of the population, and how they can better serve the whole community, including older persons.
Understanding and Improving Communications
Important new research conducted by the FrameWorks Institute can help us understand these challenges so that we can better communicate our message. Gauging Aging: Mapping the Gaps Between Expert and Public Understandings of Aging in America details and evaluates the different ways the general public and the professional elite in aging regard the issues of growing older. The aspects most relevant to funding challenges are the following:
Most people see a gap between "ideal" and "real" aging. "Ideal" aging often is visible in advertisements for senior communities, with happy people enjoying leisure living in a resort-like setting. "Real" aging is characterized by deterioration, dependency, and incompetence with new technology.
Zero-sum logic says that spending resources on older adults inevitably takes away from other needs and groups, including children.
Because Americans treasure individualism above almost all other values, we tend to hold individuals responsible for solving their own aging challenges. If people make "good" lifestyle choices to preserve their health, like eating well, or make "responsible" investment decisions for retirement security, then any challenges in later life may be viewed as their own fault—and theirs to correct or endure. For those of us in the field of aging, a surprising fact is that most members of the public don't accept the view that aging represents the entire population getting older, but see it as a change that happens solely to individuals.
Even people who are supportive of Social Security and other government programs that benefit older persons often don't trust that such support will be there for them when they need it.
These attitudes can combine into a sense of fatalism: If older people inevitably are going to be sick and dependent, and Social Security is doomed, there is nothing that can be done to improve the lives of older adults. Individuals are on their own.
The importance of the FrameWorks research is that it shows the gaps we need to fill to more effectively communicate with funders. If the situation is hopeless, even given government programs, how much success is a local funder likely to have? If it is too late to change the bad habits of a lifetime, doesn't it make more sense to give money to help children develop healthier lifestyles? Given limited funding, combined with these often strongly held beliefs, it is not surprising that many foundation leaders and trustees choose to put their limited resources elsewhere.
It is our duty as professionals in the field to ensure that the needs of older persons don't continue to be a small part of philanthropy, especially as the aging population expands.
The FrameWorks research helps us to better understand how to craft messages that may resonate more strongly, but our challenge is this: We must help funders to understand aging in a variety of contexts by demonstrating the connection to other work in which they already engage. We must use an aging lens rather than an aging focus.
Clarifying Work for Funders Through an Aging Lens
How can we more effectively reach out to philanthropy, given the limitations of funding and some of the negative frames around aging? After all, it is not as if foundations don't already have a full roster of activities and programs that meet important needs in the community.
One of the insights from the Frameworks research is that we often bring a zero-sum assumption to our funding discussions: If another program is funded, then that means less available funds for our issue. That line of thinking just reinforces the false choice between, say, programs for older adults and those for children.
It is often a shock when our thoughtful, tailored proposals are not funded. Don't these foundations get it? Are they willfully ignoring the obvious demographic changes, or do they just not care about older adults? Not surprisingly, such reactions do not lead to stronger relationships with philanthropy.
How can we conduct more successful discussions? An alternative approach is to position the issue through an aging lens, and help funders view the work they already do in light of the needs and opportunities of aging (a good example of this type of positioning might be to link to the movement to create age-friendly communities globally). One of the advantages of this stratagem is that it fosters a focus on a variety of issues that relate to local funders, including housing, transportation, and healthcare. More important, it also facilitates a focus on inherently intergenerational issues, because most of what allows older people to successfully remain in their communities as they age also makes for a good community for children and younger adults. This understanding needs to be shared across the funding community.
This line of thinking also opens up opportunities to approach philanthropy from new angles. Instead of proposing new efforts in aging, let us work with other partners to create an approach that starts with a broader—and often more fundable—program, such as improving rural healthcare or integrating transportation services, and apply an aging lens. Thus applied, we might find how better serving older persons also improves that effort—and quality of life—for the broader community.
New Strategy, New Opportunities for Future Funding
This retooled strategy requires building new relationships with new partners outside the traditional aging realm, which is a time-consuming and sometimes frustrating process, but may well yield a more varied group of funders to approach.
There also are opportunities to work across philanthropic sectors. For example, recently Grantmakers in Health partnered with Grantmakers in Aging to develop a stronger partnership to address these vital areas of concern. Many funders in healthcare have a strong focus on building the community to foster healthier living options throughout life. This is a natural way to bring health funders into the aging fold.
Taking advantage of these new opportunities also requires letting go of our assumption about the "right" way to approach aging. Those from other fields with whom we must work speak different languages and hold different assumptions. As the FrameWorks research points out, professionals in the field of aging often are their own worst enemies. We are convinced that because we understand aging at a much deeper level, our approach is the right one. It may (or may not) be, but effective communication and relationships often stop right after a funder hears "we know best how to spend your money."
The philanthropic world is a key player in developing and sustaining the myriad efforts we need to meet the demands and opportunities presented by an ever-expanding older population. We in the field of aging must reach out in new and more effective ways to engage this sector as our partner.
---
John Feather, Ph.D., is the chief executive officer of Grantmakers in Aging in Arlington, Virginia, and a past Chair of the Board of Directors of the American Society on Aging.
Editor's Note: This article is taken from the Fall 2015 issue of ASA's quarterly journal, Generations, an issue devoted to the topic "Ageism in America: Reframing the Issues and Impact." ASA members receive Generations as a membership benefit; non-members may purchase subscriptions or single copies of issues at our online store. Full digital access to current and back issues of Generations is also available to ASA members and Generations subscribers at Ingenta Connect. For details, click here.
---
References
Administration on Aging, Administration for Community Living, U.S. Department of Health and Human Services (HHS). 2014. A Profile of Older Americans: 2014. Washington, DC: HHS.
The Foundation Center. 2014. Grants for the Aging (2014 ed.). New York: The Foundation Center.