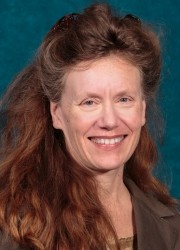 By Anne Montgomery
As evidence accumulates on how community-based organizations (CBO) can cost effectively meet the medical and long-term care needs of older adults through supportive services, the importance of linking multiple data streams across settings becomes clear. But until recently, policy barriers hampered effective collaboration and communication between the healthcare sector and CBOs.
Following enactment of the Health Information Technology for Economic and Clinical Health (HITECH) Act in 2009, the federal government began fostering the development and adoption of information technology (IT) in the healthcare sector. Designed to refine the meaningful use of health IT, HITECH funds were also meant to encourage widespread use of IT among eligible providers—doctors, dentists, optometrists, chiropractors, nurse-midwives, nurse practitioners and physician assistants.
Financial incentives for IT development are linked to meaningful use standards, which have evolved. The first stage required eligible providers to demonstrate the capacity to capture and share basic clinical data; the second stage focused on more advanced clinical processes; and the third stage established standards for improved outcomes. But HITECH funds have not been available to long-term care providers, including area agencies on aging (AAAs) and CBOs providing support services.
In February 2016 officials at the Centers for Medicare & Medicaid Services (CMS) and the Office of the National Coordinator for Health Information Technology signaled an important policy shift after determining that the law's goal to help Medicaid providers could be interpreted more broadly.
CMS' memo to state Medicaid directors announced that funding would be available at a 90 percent matching rate through 2021, "for state expenditures on activities to promote health information exchange and encourage the adoption of certified electronic health record technology by certain Medicaid providers … including community-based Medicaid providers." The memo further stated that CMS encourages partnerships proposing "potentially cost-saving opportunities to increase adoption of interoperability standards and help Eligible Providers demonstrate Meaningful Use[AB1] ."
The Aging Network—which includes more than 600 AAAs, 256 Title VI Native American aging programs, 56 State Units on Aging and roughly 20,000 CBOs—is now free to partner with states and eligible providers to develop applications. Funds may be used for building or acquiring new IT, creating portals into existing systems, such as Health Information Exchanges (HIEs), and technical assistance.
In April 2017, Altarum's Center for Elder Care & Advanced Illness published a report, "Information Technology and the Aging Network: Opportunities to Enhance Information Technology Capacity." Excerpted here, it focused on HITECH and the experiences of three AAAs seeking to build out IT.
Design and Development Dynamics
At the state level, many legacy Medicaid IT systems are old, with limited options for advanced care coordination. The dependence of many AAAs on these legacy systems makes it unlikely that most will be able to innovate to their maximum capacity unless and until they develop a business model to address IT. At the same time, Medicare and private providers are increasingly operating in a value-based reimbursement framework, and receptive to considering new options for care coordination and management services—if they demonstrate a return on investment (ROI), and there are data showing that services can reduce total care costs. Other providers may be interested in care coordination to avoid financial penalties for undesired outcomes.
When amortized over thousands of individuals, it's possible to justify initial start-up service costs and ongoing maintenance and improvement costs. Because ROI drives technology spending, it is important that AAAs considering IT investment have access to a robust ROI model that allocates costs for their indirect investment to observable financial benefits. Decisions often turn on a "build versus buy" decision: Is it better to build something new, or buy a solution from a vendor? Does the organization want to run the equipment and a network, or use a cloud-based service? Most small organizations gravitate toward the latter, which are usually less costly to acquire, cost less to operate and reduce the need for staff with information systems training. 
Health Information Exchange Opportunities
Health Information Exchanges (HIE) have the potential to become business partners for CBOs in developing and expanding services. Originally conceptualized as conduits for moving information between providers, HIEs are now developing additional services—storage of health information, portal services allowing providers to analyze case management information, population analysis and predictive analytics. Moreover, because HIEs were developed to serve geographic regions, they are natural partners for enabling network communications. An AAA (or group of AAAs) that connected to multiple HIEs could potentially access a large geographic market. Alternatively, an AAA could operate with a "hub and spoke" model, connecting other AAAs and CBOs (spokes) to a cloud-based management system through its license (hub) to establish a care coordination network.
Information Silos
Increasingly, having access to IT that communicates across "information silos" will be critical. Traditionally, payers need IT systems for payment processes, while physicians want IT to handle transmitting clinical data and payment requests. Older adults and family caregivers need IT for patient education and decision-making. AAAs need IT systems that communicate on all of these levels.
In an increasingly competitive business landscape, AAAs will need access to state-of-the-art IT that focuses on care coordination, risk stratification, population management, social determinants of health and integrated service delivery models. Increasingly in demand will be low-cost support services that help elders and other high-cost patients through upstream case management that reduces use of emergency rooms, inpatient hospitalizations, and skilled nursing facility care.
To achieve maximum flexibility in contracting for opportunities with healthcare organizations, AAAs should consider taking steps to explore the advantages of HITECH matching funds. These funds could be a big help to those in the aging network that are struggling with high start-up costs associated with improved IT systems.
Anne Montgomery is the Deputy Director for Altarum's Center for Elder Care and Advanced Illness.
Editor's Note: For more information on this topic consider attending the web seminar on January 25, 2018 and the Healthcare and Aging Network (HAN) Special Program Session on March 27, 2018 at the Aging in America Conference.