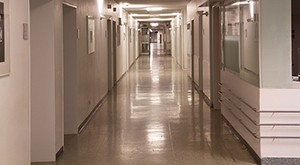 By Ruth Katz
It is time to bring nursing home quality assurance in the United States into the 21st century. The last evidence-based, scientifically rigorous examination of nursing home quality, "Im­proving the Quality of Care in Nursing Homes," was completed in 1986 by the Institute of Medicine (IOM).
The public policy context of that study, in part, was framed as follows:
"… the implicit goal of the [nursing home] regulatory system is to ensure that any person requiring nursing home care be able to enter any certified nursing home and receive appropriate care, be treat­ed with courtesy, and enjoy continued civil and legal rights. This happens in many nursing homes in all parts of the country. But in many other government-certified nursing homes, individuals who are admitted receive very inadequate—sometimes shockingly deficient—care that is likely to hasten the deterioration of their physical, mental and emotional health."
Soon after, Congress enacted the Nursing Home Reform Act as part of Omnibus Budget Rec­onciliation Act of 1987 (OBRA 87), after which the Centers for Medicare & Medicaid Services (CMS) issued comprehensive regulations and survey processes to "ensure that residents of nurs­ing homes receive quality care that will result in their highest practicable physical, mental, and social well-being."
Has Nursing Home Quality Improved?
Over the 34 years since the IOM study, CMS created the five-star system, issued countless guidance documents, revised life safety and emergency prep rules, changed the survey process and wrote ad­ditional regulations nursing homes must comply with in order to participate in Medicare and Medic­aid. The original 1988 Conditions of Participation were reissued in 2016 as Requirements of Participa­tion, although there was no comprehensive review of the evidence to ensure that they had produced the desired outcomes.
Has this approach to quality worked? While overall nursing home quality has improved significant­ly, in a minority of places, unforgivable things still happen. Thirty-two years after OBRA 87, on March 6, 2019, the Senate Finance Committee held a hearing, "Not Forgotten: Protecting Americans from Abuse and Neglect." As Harvard Professor of Health Care Policy David Grabowski told the Committee at that hearing, "in spite of [regulatory, financing, ownership] changes…" many quality issues identified in 1974 persist today.
But nursing home quality has improved, and some harmful old practices have been eliminated. For instance, as late as 1996, 16 percent of facilities reported using physical restraints on residents; in the third quarter of 2018, only .289 percent reported using physical restraints with long-stay residents. However, this is a very narrow standard by which to judge quality. Research has identified many di­mensions of quality consistent with the vision noted earlier that extend well beyond preventing harm­ful practices and the observed reductions in avoidable hospitalizations.
Nursing home quality measurement now and into the future can and should be based on sci­ence. The understanding of quality has advanced greatly and our ability to measure conduct and performance has improved. Furthermore, enormous innovations have occurred in the delivery of person-centered nursing home care, technology, professional practice and healthcare and long-term-care environments. These should be examined and the regulatory structure should promote such practices. Regulations should ensure that every nursing home resident not only is free from abuse and neglect, but also has access to the very best care possible.
What Has Changed in Healthcare and LTSS—and What Hasn't?
Healthcare and long-term services and supports (LTSS) have changed significantly over the past 34 years. When the first set of standards implementing OBRA 87 was put in place, context around policy, financing, program, research and quality was entirely different. Our ability to understand and measure quality in long-term-care settings was in its infancy.
There was no such thing as assisted living. Continuing care retirement communities were just getting started. Home- and community-based services were newly developed features and there was no such thing as "rebalancing." Public funding for nursing homes was almost entirely through Medicaid, Medicare post-acute care did not exist, and healthcare was largely run on a fee-for-ser­vice model (there was no Medicare Advantage program). The United States spent $40 billion on prescription drugs (compared to $344 billion in 2018). There were no electronic health records—personal computers were just coming on the market and the Internet didn't exist.
Also, the demographics of the U.S. population have changed. In 1987, the average life expec­tancy was 74; today it is 79. Ten thousand Americans turn 65 every day and half of today's 65-year-olds will need some paid long-term-care services before they die. With declining marriage and fertility rates, fewer informal caregivers will be available.
The acuity of the nursing home population is increasing. People living in nursing homes today have significantly more disabilities than did the nursing home population of the 1980s. In 1985, many people in nursing homes required no assistance with activities of daily living (ADL), but now more than 90 percent of nursing home residents need help (or cuing) with five ADLs, and most have multiple chronic conditions and are on 12 pre­scription medications.
Despite three decades of experience and dramatic changes in the environments, our funda­mental approach to promoting quality in nursing homes has not been revisited. We have neither considered the impacts of the regulatory framework created in 1987 nor how approaches to qual­ity assurance might be modernized. As Associate Professor of
Health Policy at Vanderbilt David
Stevenson observed, there is a basic "tension concerning the performance and role of nursing home regulatory oversight". He pointed out that "advocates seem to have a 'more is better' view of nursing home oversight," while nursing home groups argue that "nursing homes are already one of the most highly regulated and penalized professions."
A Reboot Needed: How to Step Up to the Challenge
Revisiting how we deliver, regulate and measure nursing home quality is a complex but essential undertaking. It would likely include a comprehensive review of current services, regulations and enforcement, values, consumer and family needs and technology.
The National Academies of Sciences, Engineering and Medicine is ideally suited to lead a new examination of the process for quality assurance and oversight in nursing homes, revisiting the groundbreaking work done by the IOM in 1986. The National Academies has the ability to assem­ble a broad-based group of experts and to objectively and transparently review the evidence and make recommendations that will change the face of residential care—just in time.
At the end of the day, as David Grabow­ski concluded, "We've made a lot of progress but challenges persist. Unless we address these broader issues, we will be discussing poor nursing home quality for another fifty years."
A lot changes in a generation. Between 2015 and 2050, the older-than-age-85 population will nearly triple. Older individuals, even when they experience high levels of need for assistance, are far more likely to never see the inside of a nursing home. But for those who do, we must ensure the best care possible.
Ruth Katz, M.A., is senior vice president for Public Policy/Advocacy at LeadingAge, in Washing­ton, D.C.