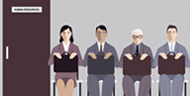 By Patricia G. Barnes
Many of the ills facing older Americans today began years ago, when they were victims of age discrimination in the workplace, resulting in terminations and layoffs, chronic unemployment and, ultimately, a financially impoverished early retirement.
In my book, Betrayed: The Legalization of Age Discrimination in the Workplace (2014), I argue that age discrimination is epidemic in America because the law prohibiting age discrimination, the Age Discrimination in Employment Act of 1967 (ADEA), was weak to begin with, and has been further weakened by the U.S. Supreme Court. The lack of effective legal recourse leaves older workers vulnerable to unfounded and harmful age discrimination, a problem that was greatly exacerbated during the Great Recession.
Almost 50 years ago, Congress based the ADEA on a faulty theory that age discrimination is different from other types of discrimination and that it is, to some extent, justified by inevitable agerelated declines. Congress inserted loopholes into the ADEA and omitted major penalties found in Title VII of the Civil Rights Act, which prohibits discrimination on the basis of race, sex, religion and national origin.
The Court then issued rulings that make it far more difficult to win an age discrimination lawsuit. For example, in 2009, it established a higher level of proof in ADEA cases than in lawsuits alleging race or sex discrimination. The Court accords its lowest level of review to laws that discriminate on the basis of age, as opposed to race and sex.
Discrimination Increases with the Great Recession
The Great Recession only served to increase the incidence of age discrimination, causing a damaging ripple effect that led to employers seeking to cut costs to target older workers, who then became
mired in long-term unemployment. Meanwhile, older workers lost investment savings and equity in the housing foreclosure crisis. They then were unable to rebound financially because of rampant age discrimination in hiring.
According to research by the National Employment Law Project (NELP), a nonpartisan, nonprofit organization that conducts research on unemployment, older workers experienced the greatest percentage increase in the size of their unemployment population from 2007 to 2011; it more than doubled from 1.3 million in 2007 to 3.2 million in 2011.
Evidence of age discrimination can be seen in a 29 percent jump in age discrimination complaints filed in 2008 with the U.S. Equal Employment Opportunity Commission, almost double the increase for other types of discrimination complaints. The EEOC reports there were 24,582 age discrimination complaints filed in 2008, compared to 19,103 in 2007. The EEOC received 21,296 age discrimination complaints in 2013.
Meanwhile, the U.S. Dept. of Labor's Bureau of Labor Statistics (BLS) reports that older workers suffer disproportionately from long-term unemployment (unemployment lasting 27 weeks or more.) NELP reports that more than half of older jobless workers were out of work for at least six months in 2011–2012. AARP's analysis of non–seasonally adjusted BLS data from February 2014 shows that, on average, workers ages 55 and older were unemployed for 45.6 weeks, compared with 34.7 weeks for workers younger than age 55.
Why is this? Mainstream media commentators often blame jobless older workers for lacking skills, while ignoring evidence of pervasive age discrimination in hiring. Many employers (including the federal government's Pathways Recent Graduate Program) unabashedly advertise for "recent graduates" who are, overwhelmingly, younger than age 40.
So older workers suffer: jobless older workers can't find jobs or are relegated to poorly paid part-time work. Meanwhile, a 2013 Urban Institute report found that 63 percent of long-term unemployed or underemployed workers in 2011 skipped dental visits, 56 percent put off healthcare and 40 percent did not fill medical prescriptions. Many older adults who have jobs are vulnerable to bullying or mistreatment, realizing if they quit, they face joblessness, loss of health benefits and poverty.
Early Retirement Impoverishes
The government's rosy October 2014, 4.1 percent employment rate for workers age 55 and older ignores
the millions of older workers forced into poorly paid part-time or temp work and, finally, into an unwanted and ill-advised early retirement.
Between March 2008 and March 2013, about 1.4 million more Americans opted to draw on Social Security than were expected, according to Matthew Rutledge, an economist with Boston College's Center for Retirement Research. At the height of the recession, he says as many as 53,000 extra Americans retired early each month. A 2013 survey by the Associated Press NORC Center for Public Affairs found that 33 percent of retired Americans felt they had no choice except to retire, and 54 percent of retirees younger than age 65 felt they had no choice but to retire.
Workers who retire at age 62 suffer a 25 percent cut in their monthly Social Security benefit for the rest of their lives compared to workers who retire at age 66, and a 32 percent decrease when compared to workers who retire at age 70.
Older workers who are systematically stripped of their jobs due to age discrimination cannot prepare for a financially sound retirement. Research by the Retirement Security Project shows that part-time workers lack sufficient income to contribute to 401(k) retirement plans. Many were forced to spend down whatever savings they had left after the recession. In retirement, they will be unable to cover medical expenses not covered by Medicaid, rising housing costs and other cost-of-living increases. Human toll aside, age discrimination costs society billions in lost productivity, higher medical and social welfare costs and higher Social Security premiums.
To improve the lives of American in their old age, society needs to stop the epidemic of age discrimination
in the workplace. Congress should repeal the ADEA and add age as a protected class under Title VII of the Civil Rights Act so that older workers receive the same level of protection as other victims of illegal discrimination. And it must heed the warning of experts at the Center for Economic and Policy Research  that cutting Social Security spells disaster for millions of older Americans who already are impoverished through no fault of their own.
---
Attorney Patricia G. Barnes has written several books on employment discrimination, workplace bullying and abuse, including Surviving Bullies, Queen Bees & Psychopaths in the Workplace (2012). Her syndicated employment law blog is When the Abuser Goes to Work.
Editor's Note: This article appears in the January/February 2015 issue of Aging Today, ASA's bi-monthly newspaper covering issues in aging research, practice and policy. ASA members receive Aging Today as a member benefit; non-members may purchase subscriptions at our online store or Join ASA.