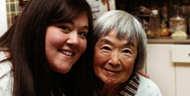 By Lynn Friss Feinberg and Carol Levine
Ella Rees (her real name) lived in her aging parents' home in New Jersey for twenty years, taking care of them and managing their household. Both parents were ill, and her mother had frequent rages. When Ella married and had a daughter, she continued to live with her parents, moving out only when her mother's behavior became intolerable. After her mother was institutionalized, Ella spent several days a week taking care of her father. A few days before he died, after moving into her home, he told her that she would inherit his property. But when Ella's two brothers, who had played no role in their parents' care, found out, they challenged the deed in court, claiming that Ella had exercised "undue influence" over their father. A judge ruled for Ella, but on appeal, the brothers won, and the estate was divided three ways (Hartog, 2012, pp. 150–7).
To professionals in the field of aging, this is a familiar story of family conflict and of a parent waiting too long to make decisions about the disposition of his estate. What may be surprising is that this case dates from 1904, not 2016. Times change, but human nature does not.
There is a prevalent belief that earlier generations took care of their older relatives because of love, duty, and respect—without fuss or angst. Certainly these attributes entered into the picture then as now. But caregiving history seen through this rosy lens hides the often harsh reality of daily life in the pre-industrial age, the limited options for support of older people, and the limited choices for their families.
Prior to the existence of Social Security, Medicare, Medicaid, and the Older Americans Act, older people depended solely upon their families; in some cases, their faith congregations helped out. The promise of inheriting the family farm, business, or homestead was a common incentive to provide care. Doing "estate planning" (21st century terminology) too early was considered risky. Conventional wisdom urged keeping "the reins in one's own hands" (Hartog, 2012, p. 66). Preachers and public figures counseled older people not to cede financial control to their children lest they lose their only source of support.
Caregiving today takes place in a radically different world. One of the most far-reaching changes is something we hardly consider now: America's evolution from a rural to an increasingly urban and then suburban environment. Even the past several decades underwent a host of profound changes: family structures have become more varied and complex; technology dominates our lives; women have entered previously male-dominated workforces; and, healthcare has become more effective but also more bureaucratic and costly. While caregiving in Ella Rees's time (and arguably up to the mid-20th century) was an almost entirely private affair, now it is enmeshed in public policy and community life.
Old attitudes persist: families are supposed to take care of older people, without payment or special attention, but policies built upon these assumptions no longer work. Millions of family caregivers today want to take care of their older relatives, but must navigate bewildering and fragmented silos of healthcare and social services.
Caregivers don't know where to turn for help or how to pay for needed services and supports. They often live at a distance from their aging relative, work at a paying job, and must deal with the greater complexity and intensity of caring for someone with multiple chronic conditions and functional impairments. And in the near future, as the population continues to age, these unprecedented challenges will be borne by fewer family caregivers, as people marry later, have fewer (or no) children, divorce and remarry with blended families, and struggle with insecure financial futures.
You might also be interested in: Managed Long-Term Services and Supports and Family Caregivers
This 60 minute session is scheduled on Monday, March 21 from 1:30 to 2:30 PM during the 2016 Aging in America Conference. It features  Wendy Fox-Grage, MSG, MPA and Lynn Friss Feinberg, MSW; and, Susan Reinhard, RN, PhD, FAAN, all of the AARP Public Policy Institute
Family Caregiving Today Is Different than in the Past
For most of human history, surviving into advanced age was relatively uncommon. Only 41 percent of people born in 1900 survived to age 65. In sharp contrast, an estimated 84 percent of people born in 2010 will live to age 65 or older (Arias, 2014). In the past three decades, the population ages 90 and older has nearly tripled. Historically, care for older relatives was provided by women, within the privacy of the extended family.
Most people died from acute illness or trauma, rather than from the multiple chronic conditions (including Alzheimer's Disease and other dementias) we see today. Still, many lived to their 70s and beyond, often disabled by conditions that are treatable today, such as arthritis and diabetes, as well as conditions such as "dropsy," now replaced by more scientific names. Medical care was primitive and sometimes did more harm than good. Mental illness went untreated. Many people became ill or disabled at younger ages. Therefore, caregiving began at earlier ages. Ella Rees, for example, was in her twenties when she became a family caregiver. As is frequently noted, the average caregiver today is a fortynine-year-old woman.
The Complexity of Caregiving Today
Three trends illustrate the increasing complexity of caregiving today: more family caregivers are in the labor force; are providing complex care in the home; and, are coordinating care between the fragmented healthcare and long-term services and supports (LTSS) systems.
Women's shifting roles
In the 1950s and 60s, most middle-class women did not work outside the home. The prosperous decades immediately after World War II, and the advent of television and mass media, created a specific view of family life that even then was not always the norm. Even in the 19th and early 20th centuries, poor women, including immigrants and women of color, had to seek jobs outside the home to support themselves and their families (Abel, 1995). But in 1963, when "Leave It To Beaver" aired for the last time, with its iconic employed father, stay-at-home mother, and two clever children, only 39 percent of women were in the paid labor force. Television shows today portray family life very differently, reflecting—and in many cases celebrating—the major social changes that have taken place.
Today, nearly six in ten (57 percent) women work at paying jobs (U.S. Bureau of Labor Statistics, 2014), and most family caregivers (60 percent) are in the labor force, facing competing demands of work and family care (National Alliance for Caregiving and AARP Public Policy Institute, 2015). The upward trend in women's labor force participation is due, in large part, to a greater proportion of older women (ages 50 to 64)—those most likely also to have eldercare responsibilities—remaining in the workforce. 
Today's working family caregivers are doing the same types of complex tasks that family caregivers who are not employed are doing, while also carrying out job-related responsibilities during their prime working years (Reinhard, Levine, and Samis, 2013). And because employed women are more likely to be working at all levels, in all types of jobs, their earnings have become increasingly important for their families' financial stability, retirement security, and to the economy. 
The modernization of healthcare
Among the most far-reaching transformations has been the modernization of the healthcare system. It began with the post–World War II hospital building boom, aided by specialization in medicine, new drugs and treatments, and the increased power of healthcare insurance to determine treatment choices. While these changes brought clear benefits in terms of longer and healthier lives, they brought costs, not just financial, but also those relating to access and depersonalization of healthcare.
From the 1980s onward, efforts to contain the explosive growth of healthcare costs, coupled with the parallel increase in expensive technologies, have been driving change. An almost unrecognized part of this movement has been the increased pressure on family caregivers to provide complex care at home, made possible by a newly emerging industry of in-home technology and the lack of affordable home care and supportive services in the community.
Family caregivers today are expected to provide complex technical care that even ten or fifteen years ago would have been considered skilled nursing care. A national representative survey of family caregivers, conducted by the AARP Public Policy Institute and the United Hospital Fund (Reinhard, Levine, and Samis, 2012), found that 46 percent of all family caregivers were managing medications, doing wound care, operating machinery, or performing other tasks—often with little or no training or support. 
Beyond the complicated medical-nursing tasks, caregivers are the de facto care coordinators, communicating with an array of healthcare providers, social service agencies, and insurance companies, and providing transportation. They also provide personal care and household chores, which for many years were assumed to be their only tasks. The caregiver today has little time left to be "family" because so much time is taken up being a "caregiver." 
You might also be interested in: The Next 20 Years in Family Caregiving: The 10th Annual National Conference of Caregiver Advocates
Join the National Alliance for Caregiving for a one-day conference on the next twenty years of progress in family caregiving. This event is part of the 2016 Aging in America Conference in Washington, DC. March 20-14. 
The Times, They Are A-Changing
Because family care has been viewed as a personal and private family responsibility—and largely a women's issue—it has generally been ignored and overlooked in public policy, although it would cost an estimated $470 billion to replace that care (Reinhard et al., 2015). But times are changing rapidly. Experts believe that our nation's lack of a comprehensive, coordinated, and affordable LTSS system—linked with the healthcare system—intensifies family caregivers' daily struggles. A dominant feature of both our healthcare and LTSS systems is its fragmentation.
While there has been a greater awareness of family caregiving concerns and recent policy advances at the federal and state levels (see Hunt and Reinhard article on page 73), much more needs to be done to ensure that our public policies and private sector initiatives adjust to the realities of the changing family—especially for middle-income families who are largely left on their own. 
The declining availability of family caregivers in the coming decades demands a new way to deliver healthcare and LTSS, and bolster family support. While family members and close friends provide most LTSS, the supply of family caregivers will not keep pace with the future demand as our population ages and people live with multiple complex chronic conditions. The "caregiver support ratio" will start to plummet when the first baby boomers begin to turn age 80 in just 10 years (by 2026). This ratio estimates the number of potential family caregivers—those in the primary caregiving years (ages 45 to 64)—for every person ages 80 and older (those most likely to need LTSS). In 2010, the caregiver support ratio was more than seven potential family caregivers for every person age 80 and older. By 2030, only four  otential family caregivers will be available for every person age 80 and older; by 2050, the ratio will fall to less than three to one when all the baby boomers are in the high-risk years of late life (Redfoot, Feinberg, and Houser, 2013).
Assessing and Addressing Family Caregiver Needs
Central to good care for older people with both healthcare and LTSS needs is to recognize and address their family caregivers' needs. It's time to think creatively about caregiver assessment as a part of delivering care that is person- and family-centered, which is a core priority of the National Quality Strategy.
"Family caregiver assessment" means a systematic process of gathering information about a caregiving situation to identify the specific problems, needs, strengths, and resources of the family caregiver, as well as the caregiver's ability to contribute to the needs of the care recipient (Family Caregiver Alliance, 2006; Feinberg and Houser, 2012). Caregiver assessment does not mean asking the care recipient about the family caregiver (which is sometimes the only way the provider learns about the caregiver), nor does it mean making judgments about a caregiver.
An effective assessment process asks the family caregiver directly about his or her health and well-being, stress level, and feelings of being overwhelmed. It seeks to determine the types of information, supports (such as assistive technologies, counseling, respite care), and training (for performing complex medical tasks or keeping a person with dementia safe and calm) they may need to be better prepared for their caregiving role. Action is then taken to address the identified needs to best support both the family caregiver and the person receiving care (Kelly et al., 2013; Reinhard et al., 2015). 
When developing a caregiver assessment process, it is important to keep in mind that not all family caregivers need help. Many families with several members who share the caregiving job are able to manage on their own. And most family members and friends who willingly undertake caregiving find it a source of deep satisfaction and meaning.
Many family caregivers, however, experience struggles, worries, and frustrations. Even in the best-case scenarios there may be particular times—transitions, crises, new health problems, changes in the family—when caregivers need help.
Nearly all older people receiving help with daily activities receive some family care; only about three in ten supplement family care with paid help (Freedman and Spillman, 2014). When support is inaccessible, unaffordable, or not culturally acceptable, families risk the emotional stress, physical strain, competing demands, and financial hardship of caregiving and thus are vulnerable to mental health or physical problems. 
If family caregivers' needs are not recognized and addressed, they risk burnout from prolonged distress, the physical demands of caregiving, and the high cost of healthcare and LTSS. Helping to prevent caregiver burnout by targeting supportive services to those in need can delay or prevent more costly and generally unwelcome nursing home placement. Supportive services can include adequate and timely information and better care coordination, training on handling complex care needs, and providing respite care.
Medicare and Medicaid are designed to address the needs of the beneficiary populations they serve, meaning the eligible individual only—not the "unit of care" that includes the family caregiver. Family often is expected to provide assistance with personal care and other daily activities at home and in the community, and to provide medical care—especially after hospital discharges—but the family caregiver's needs are generally not addressed through vital supportive services such as training, counseling, or respite care. Medicare and Medicaid do not yet fully embrace person- and family-centered care, nor do they identify family members who will take on the caregiving role, and ask them about their needs, problems, strengths, and resources (Feinberg, 2012).
Caregiver Assessment in LTSS
Medicaid is our country's primary public payer for LTSS. Each state develops its own criteria and procedures for its Medicaid program, including assessment processes for home- and community-based services (HCBS) waiver programs designed to meet the needs of people who prefer to receive help in their homes or communities. The success of most care plans in HCBS programs depends upon the contribution of family caregivers, who provide the lion's share of services. In one state study, the availability and use of family caregiver support services, (assessment of caregiver needs, education and training, respite care, support groups, and resources to assist with mobility limitations and other needs) resulted in a delay in the use of Medicaid long-term-care services for the care recipient over a one-year period (Lavelle et al., 2014).
The concept of talking with caregivers directly to understand their situation is not well understood in many Medicaid HCBS programs (Kelly et al., 2013), even though some policy makers have called for caregiver assessment to be a mandatory component of the functional assessment process for Medicaid HCBS waivers, and to add family caregiver supports to the myriad services offered under waiver programs (Vladeck, 2004). These public programs traditionally have considered the number of hours of care provided by family members, and reduced the services they pay for by building around what family members are doing, such as bathing or feeding. They generally have not asked family members how they are doing and about their goals and needs, and whether they are able to continue providing care. Nor do they take subsequent action to help address any unmet needs. As Medicaid moves toward managed LTSS, with states contracting with health plans to provide services more ef ciently and less expensively, family caregivers typically have not been part of the care-planning process. Services to be provided by family caregivers should only be included in care plans if they have agreed to provide these services and feel prepared to do so.
Caregiver Assessment in Healthcare
If family caregiver assessment is weak in LTSS programs, it is rare in healthcare settings. Recent research  nds that only 32 percent of family caregivers say a doctor, nurse, or social worker has asked them about what was needed to care for their loved one. Half as many (16 percent) said a health or social service provider had asked what they need to care for themselves (National Alliance for Caregiving and AARP Public Policy Institute, 2015). Just as public programs focus on the bene ciary, healthcare settings focus on the patient. All others please wait outside the room.
Although many hospitals have introduced more family-friendly policies (such as allowing families inside ICUs, and more  exible visiting hours), most staff do not view family members as important sources of information about the older adult, as providers and managers of care at home, or, perhaps most important, as individuals with multiple responsibilities and needs for training and support, and as essential partners in ensuring their older relative's health and well-being.
Caregiver assessments in healthcare (and also in LTSS settings) have to go beyond burden, stress, and support from family and friends. They have to look at the tasks family caregivers perform—whether the caregiver is physically and emotionally able to do them—and the consequences of unremitting worry and stress. The  rst step is identifying the right person or persons who are responsible for various aspects of the older adult's care.
There are relatively few assessment instruments speci cally designed for family caregivers in healthcare settings (Levine, 2011). The United Hospital Fund's Next Step in Care guide, What Do I Need as a Family Caregiver? is a self-assessment tool that asks the caregiver to describe his or her ability to perform a series of common tasks, and has a list of common worries; there also is a version for healthcare providers that asks the same questions.
The United Hospital Fund's experience in quality improvement collaboratives suggests that the family caregiver assessment tool is not as important as the way in which the healthcare provider approaches the family caregiver and invites him or her to participate in the assessment. It is an opportunity to work together for the older adult's benefit, not as a test or judgment about the caregiver's ability. A needs assessment should end on a positive note: caregivers should feel that someone has listened to them, and even if not all problems can be solved, providers and caregivers have established a mutual feeling of trust and cooperation.
Progress in Caregiver Assessment
A decade ago, consensus was reached by a group of nationally recognized health and LTSS experts about fundamental principles for caregiver assessment to guide policy and practice (see sidebar, below).
Fundamental Principles for Caregiver Assessment
Because family caregivers are a core part of healthcare and LTSS, it is important to recognize, respect, assess, and address their needs.
Caregiver assessment should embrace a family-centered perspective, inclusive of the needs and preferences of both the care recipient and the family caregiver.
Caregiver assessment should result in a plan of care (developed collaboratively with the caregiver) that indicates the provision of services and intended measurable outcomes.
Caregiver assessment should be multi-dimensional in approach and periodically updated.
Caregiver assessment should reflect culturally competent practice.
Effective caregiver assessment requires assessors to have specialized knowledge and skills. Practitioners' and service providers' education and training should equip them with an understanding of the caregiving process and its impacts, as well as the benefits and elements of an effective caregiver assessment.
Government and other third-party payers should recognize and pay for caregiver assessment as a part of care for older people and adults with disabilities.
Source: Family Caregiver Alliance, 2006.
---
General Considerations to Guide Practice
Public and private programs should recognize key dimensions of family caregiving, such as the following:

The unit of care is the care recipient and the family caregiver;
The caregiver is part of the care team and service plan;
Services should be consumer-directed and family-focused; and,
Caregiver assessment and support improve outcomes and continuity of care for the care recipient.
 

The form, content, and process for caregiver assessment should be tailored to the caregiving context, service setting, and program.
 
The reasons for conducting a caregiver assessment need to be clear to both assessor and caregiver. They include the following:

To identify the primary caregiver and other family caregivers;
To improve caregiver understanding of the role and what abilities are needed to carry out tasks;
To understand the caregiving situation—including service needs, unresolved problems, and potential risks—in order to meet the needs of the caregiver;
To identify services available for the caregiver and provide appropriate and timely referral for services; and,
To help determine the care recipient's eligibility for services that also help the caregiver.
 

Assessment findings should be used in care planning and service interventions.
 
Technology should be used to share assessment findings and make it easier for the caregiver to access help.
Source: Family Caregiver Alliance, 2006.
The participants in the 2005 National Consensus Development Conference for Caregiver Assessment recognized that assessment is not an end in itself; the process should empower caregivers to make informed decisions and link caregivers with individualized support services. The conference highlighted five general considerations for caregiver assessment to guide practice that still hold true today (see sidebar, above).
Moving Forward, Looking to the Future
Involving family caregivers in their older relative's care plan and supporting their needs should be a key component of coordination and continuity of care in healthcare and LTSS. Doing so should promote better care, improve the care experience for both the individual and the family, and reduce costs. In the future, we need to build and evaluate models of care that are truly person- and family-centered, asking individuals and their families about their problems, needs, resources, and strengths—and what really matters to them.
The most meaningful support for family caregivers and those for whom they care varies widely. But a central focus of supportive efforts must acknowledge that the person and their family are at the center of the care team so as to address their needs and preferences; advance more "family friendly" workplaces respectful of eldercare; and, develop a larger and higher quality paid direct care workforce with ways to ensure that the people in the vast middle-income range can afford paid care to supplement their own caregiving.
Family caregivers need more help from healthcare providers and community agencies in navigating systems that are getting bigger but not simpler. Better communication is essential for all the goals we have outlined; family caregivers want information that is accurate and easy to understand, and that respects them for who they are and what they do. It may be too much to hope for "seamless" coordination of the efforts needed to support an older person in the community, but at least there should not be huge gaps in the fabric of care.
Looking to the future also means addressing this uncomfortable question: In our desire to help family caregivers, is our society making a fundamental assumption that families should take on all these roles? Are there some things family caregivers should not be expected to do, especially if the tasks would place them, or the person needing assistance, at risk? Family caregiving falls into the category of something that is morally praiseworthy but often it can ask caregivers to go beyond the requirements of love or duty.
Once we understand what the "old days" were like for women, poor people, people of color, or those with mental or physical disabilities, we should not want to go back. But going forward presents challenges, too, and we should be alert to unforeseen consequences that often accompany major changes in social norms and public policy.
Caregiver Assessment: A Principle of Good Practice
Since the 2005 National Consensus Development Conference for Caregiver Assessment in San Francisco, a number of strategies and actions have advanced caregiver assessment as a basic principle of good practice in LTSS, including:
Support for family caregivers—assessing and addressing their physical, emotional, financial, and work-related needs—is now recognized as one of five key dimensions in a highperforming LTSS system (Reinhard et al., 2011).
In 2013, the federal Commission on Long-Term Care called for the Centers for Medicare & Medicaid Services (CMS) to include family caregivers in the needs assessment and care-planning process whenever care recipients' care plans depend on the family caregiver.
Rhode Island enacted the Family Caregivers Support Act of 2013 as part of the state's Medicaid LTSS reform efforts. The law requires a family caregiver assessment if the plan of care for the Medicaid beneficiary involves a family caregiver. The resulting plan of care must take into account the needs of both the care recipient and the family caregiver.
Some CMS initiatives under the Patient Protection and Affordable Care Act recognize the importance of considering caregiver needs as part of the assessment process for the program beneficiary. In its guidance to states on the Balancing Incentive Payments Program, CMS recommended that caregiver needs be identified as part of the standard assessment process, recognizing that "an assessment process that incorporates components tied to caregiver needs will result in a more well-rounded assessment of the service and support needs of the whole family."
For the first time, in 2014, CMS formally recognized the importance of assessing the needs of family caregivers when their assistance is part of the care plan for a person with a disability, as part of the new rule on community living for Medicaid HCBS programs. However, the new CMS requirement relates only to one of the Medicaid HCBS authorities, the 1915(i) HCBS state plan option that allows states to expand HCBS and target services to specific populations.
Professional associations also have promoted the use of caregiver assessment. The National Association of Social Workers, in partnership with the AARP Foundation, and funded by the John A. Hartford Foundation, developed Standards for Social Work Practice with Family Caregivers of Older Adults to address family caregiving as a growing area of practice for social workers, including assessing and addressing caregiver needs.
---
Lynn Friss Feinberg, M.S.W., is senior strategic policy advisor with the AARP Public Policy Institute in Washington, D.C. She also currently serves as Board Chair of the American Society on Aging (ASA).
Carol Levine is director of the United Hospital Fund's Families and Health Care Project in New York City. She also currently serves on ASA's Aging Today Editorial Advisory Committee.
Editor's Note: This article is taken from the Winter 2015/2016 issue of ASA's quarterly journal, Generations, an issue devoted to the topic "Family Caregiving." ASA members receive Generations as a membership benefit; non-members may purchase subscriptions or single copies of issues at our online store. Full digital access to current and back issues of Generations is also available to ASA members and Generations subscribers at Ingenta Connect. For details, click here.
---
References
Abel, E. 1995. " 'Man, Woman, and Chore Boy': Transformations in the Antagonistic Demands of Work and Care on Women in the Nineteenth and Twentieth Centuries." The Milbank Quarterly 73(2): 190.
Arias, E. 2014. United States Life Tables, 2010. National Vital Statistics Reports 63(7). Hyattsville, MD: National Center for Health Statistics.
Family Caregiver Alliance (FCA). 2006. Caregiver Assessment: Principles, Guidelines and Strategies for Change. Report from a National Consensus Development Conference (Vol. I). San Francisco: FCA.
Feinberg, L., 2012. Moving Toward Person- and Family-Centered Care. Washington, DC: AARP Public Policy Institute.
Feinberg, L., and Houser, A. 2012. Assessing Family Caregiver Needs: Policy and Practice Considerations. Washington, DC: AARP Public Policy Institute.
Freedman, V. A., and Spillman, B. C., 2014. "Disability and Care Needs Among Older Americans." The Milbank Quarterly 92(3): 509–41.
Hartog, H. 2012. Someday All This Will Be Yours: A History of Inheritance and Old Age. Cambridge, MA: Harvard University Press.
Kelly, K., et al. 2013. Listening to Family Caregivers: The Need to Include Family Caregiver Assessment in Medicaid Home- and Community-Based Service Waiver Programs. Washington, DC: AARP Public Policy Institute.
Lavelle, B., et al. 2014. Expanding Eligibility for the Family Caregiver Support Program in SFY 2012: Updated Findings. Olympia, WA: Washington State Department of Social and Health Services. Retrieved August 15, 2015.
Levine, C. 2011. "The Hospital Nurse's Assessment of Family Caregiver Needs." American Journal of Nursing 111(10): 47–51.
National Alliance for Caregiving and AARP Public Policy Institute, 2015. Caregiving in the U.S., 2015. Bethesda, MD: NAC. Washington, DC: AARP.
Redfoot, D., Feinberg, L., and Houser, A. 2013. The Aging of the Baby Boom and the Growing Care Gap: A Look at the Future Declines in the Availability of Family Caregivers. Washington, DC: AARP Public Policy Institute.
Reinhard, S. C., Levine, C., and Samis, S., 2012. Home Alone: Family Caregivers Providing Complex Chronic Care. Washington, DC: AARP Public Policy Institute. New York: United Hospital Fund.
Reinhard, S. C., Levine, C., and Samis, S. 2013. Employed Family Caregivers Providing Complex Care. Washington, DC: AARP Public Policy Institute. New York: United Hospital Fund. Retrieved October 5, 2015.
Reinhard, S. C., et al. 2011. Raising Expectations: A State Scorecard on Long-Term Services and Supports for Older Adults, People with Physical Disabilities, and Family Caregivers (1st ed.). Washington, DC: AARP Public Policy Institute.
Reinhard, S. C., et al. 2015. Valuing the Invaluable: 2015 Update, Undeniable Progress, but Big Gaps Remain. Washington, DC: AARP Public Policy Institute.
U.S. Bureau of Labor Statistics. 2014. Women in the Labor Force: A Databook, December 2014 (Report 1052). Washington, DC: U.S. Department of Labor. 
Vladeck, B. 2004. "You Can't Get There from Here: Dimensions of Caregiving and Dementias of Policymaking." In C. Levine, ed., Family Caregivers on the Job: Moving Beyond ADLs and IADLs. New York: United Hospital Fund.