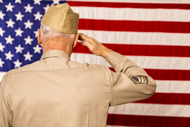 By Nathaniel Boehme
When I stepped off the plane coming back from Iraq in late 2006, I was met by family and loved ones who celebrated my return and greeted me with warm hugs and kind words. This helped immensely to start my conversion back to a life at home—a non-combat world off the battlefield and away from daily threats to life and limb and mental well-being. For those who served before me, specifically those who were in Vietnam, their homecoming was vastly different.
For many of those young men and women, their experience stepping off the plane from Vietnam was nothing short of horrific. Yet there are parallels between their time in Vietnam and the most recent Iraq and Afghanistan campaigns. In both instances the United States sent troops to a little known region for even lesser known reasons, to fight an ambiguous enemy (communism or terrorism). For many U.S. troops, local nationals embodied these nebulous foes, and we developed slurs to dehumanize them, allowing us to see them as manifestations of communism or terrorism. But this may be where any similarities between wars end.
While we can discuss the social dynamics of contemporary military service as it relates to poverty, especially in communities of color, for the most part those who join the military today do so of their own volition. This was not the case during the Vietnam era, as there was a national draft. And my time in Iraq was finite—for the most part I knew when I was to go and when I would return. Many serving in Vietnam had no idea how long they would be there, or if they would ever return. Due to superior military field medical technology, troops returning from Iraq and Afghanistan have had a greater incidence of amputations and physical disabilities related to combat, but many troops sent to Vietnam just never returned at all.
For those lucky enough to come home from Southeast Asia, their welcome was hostile. Soldiers were warned prior to disembarking from planes in the states that they could face angry crowds throwing rotten produce, calling them baby-killers or worse, and return to a Veterans Affairs (VA) medical system ill-prepared to deal with physical trauma, much less any mental scars. PTSD was not a formal diagnosis until the early 1980s and the VA did not recognize it for Service-Connected benefits until the late 1980s. Now consider an added perspective—many of those who served in Vietnam, Korea, WWII, or as peacetime veterans, were also part of the LGBTQ community.
Just as many in mainstream U.S. society, those of us in the LGBTQ community want to serve our nation as members of the military. We want to continue family tradition and honor our elders through our service, earn money for college, travel the world and be part of something greater than ourselves. However, until recently it has not been so easy for us to do so without fear of official reprisal and retribution, above and beyond the day-to-day concerns we have with discrimination and hate. In fact, the United States was the last advanced industrialized nation with policies barring LGBTQ people from serving openly in the military. Since the 2011 repeal of Don't Ask Don't Tell and the removal of the ban on transgender Americans from serving openly this year, there has been an increase in attention paid to LGBTQ veterans and services provided them.
One of those efforts has been the creation of my position as LGBTQ Veterans Coordinator with the Oregon State Department of Veterans' Affairs. My role as the LGBTQ Veterans Coordinator (the first of its kind in the country) has provided an avenue for those who served honorably to obtain rightfully earned benefits they may have never previously accessed. It is also a chance for veterans to tell their stories where they may have not felt safe doing so before.
In Oregon, more than 60 percent of veterans are older than age 60, and nearly 70 percent are not currently accessing any veteran benefits. While there is no way to tell how many of those may be LGBTQ veterans, it is likely to be a relatively high number. For the 55-year-old veteran who planned to make a career of the Navy but was kicked out after someone found a letter written to a same-sex lover, or the transgender veteran fearing that at age 71 he or she may never have the chance to live as his or her authentic self, many of these changes may have come too late.
But, when I hear veterans tell me that they have done something or said something that is indicative of who they really are, and they would have never done or said those things had my job not existed, I know I am in good company. Without amazing partners in Oregon like the Q-Center, the Human Dignity Coalition, Rogue Rainbow Elders and many many more, my work would be nothing and those veterans could have remained isolated.
I am a third-generation Air Force veteran, Operation Iraqi Freedom veteran, service-connected disabled veteran, and a cisgender gay man. It is because of the courage of those who have gone before me that I am able to say these things publically, and it is my hope that we as a state and a nation continue to work to ensure all veterans receive the benefits they earned risking their lives to protect our great nation.
Nathaniel T. Boehme is a gay, cisgender-identifying Iraq veteran, still serving as a Technical Sergeant in the Portland Air National Guard Maintenance Squadron. Mr. Boehme also serves as Oregon's and the Nation's first ever LGBTQ Veteran Coordinator.
This article is brought to you by the Editorial Committee of ASA's LGBT Aging Issues Network (LAIN)