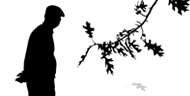 By Laura A. Robbins
Eight leaders of eight national aging organizations walked into a room. One asked, "Why hasn't the Older Americans Act been reauthorized?" A second one wondered, "Why aren't there more funders [in aging], given the country's demographics?" A third questioned, "Why do so many people think Social Security is an entitlement, not the earned benefit that it is?"
I wish this was the beginning of a joke and you were all set for a laugh. Unfortunately, that is not the case. These important questions revealed some of the frustrations that were aired when a group of leaders from national aging organizations gathered in September 2012 in New York City. During a daylong meeting, they reflected on the strengths, weaknesses, opportunities, and threats to older adults and the professionals who work with them.
As the group's convener and longtime funding professional for the aging sector, I was not surprised that, at the end of the day, these leaders were left pondering a central question: Does the public understand the reality of today's older adults? After much research, it turns out the answer is "No." Of more concern, however, is the daunting reality that American's core beliefs about aging appear to be at the root of prevalent ageist rhetoric, actions, and attitudes.
Collaborating and Commissioning Research
Communing around the abovementioned question, the eight organizations in the field of aging (AARP, the American Federation for Aging Research, the American Geriatrics Society, the American Society on Aging, Grantmakers in Aging, the Gerontological Society of America, the National Council on Aging, and the National Hispanic Council on Aging) created an ongoing collaborative which I, as principal of Laura A. Robbins Consulting, LLC, have the privilege of managing.
With support from seven funders (AARP, Archstone Foundation and The Atlantic Philanthropies, the Fan Fox and Leslie R. Samuels Foundation, the John A. Hartford Foundation, the Retirement Research Foundation, and the Rose Community Foundation), the group, now known colloquially as Leaders of Aging Organizations, developed and commissioned research to explore what the public truly believes about older adults. The Washington, D.C.–based FrameWorks Institute—a 2015 winner of the MacArthur Award for Creative and Effective Institutions—was invited to conduct the research.
FrameWorks distinguishes itself by using an approach called Strategic Frame Analysis (for a definition, see sidebar below), based on theories and methods used by cognitive, linguistic, and social scientists to understand how people think about complex issues. Rather than traditional opinion research that reveals what people say, FrameWorks' research goes deeper to "document the assumptions and thought processes that inform what people say and structure their judgments and opinions." The balance of this article summarizes some of the FrameWorks Institute's findings, detailed more expansively in the report, Gauging Aging: Mapping the Gaps Between Expert and Public Understandings of Aging in America, by Eric Lindland et al. (2015).
The research was structured to compare what the public believes about older adults with what aging experts say. To understand public perceptions, the researchers conducted twenty in-depth interviews in the cities of Charleston; San Jose, California; Minneapolis; and, Frederick, Maryland. This was followed by an additional set of thirty ten-minute interviews conducted on the street in Milwaukee, Boston, Baltimore, and Jacksonville. The eleven experts' views were gathered via one-hour phone interviews.
The results, while not surprising, nevertheless were startling. The public's perceptions, at first blush, were upbeat. Interviewees spoke of older people as having accumulated wisdom, staying active, being self-sufficient, and having earned their leisure time in later life. These comments often were associated with an individual known to the interviewee, such as a grandparent or neighbor. But as researchers dug deeper, they found "real" perceptions of older adults that were more ominous.
The Public's Misperceptions
Strategic Frame Analysis Defined
Strategic Frame Analysis is an approach to communications research and practice [that integrates] essential constructs from the cognitive and social sciences to describe and explain how communications in general, and media in particular, influence public support for social programs and policies.
The research undergirding Strategic Frame Analysis comprises a set of multi-disciplinary, multi-method, iterative processes emphasizing empirical testing of potential frame effects. The basic methodological components of Strategic Frame Analysis are [the following]: news media content analysis; semi-structured one-on-one interviews with the public; peer discourse analysis; expert interviews and field frame analysis; conceptual analysis mapping the gap between public understanding of an issue and policy/advocacy experts' understanding of the issue; the development of explanatory metaphors; national experimental surveys; and, persistence trials and usability match tests.
Source: FrameWorks Institute, 2015a.
Three categories of (mis)perceptions became clear. The first is about older adults' capabilities (more accurately, the perceived lack thereof), the second was about the role of older adults in the broader society, and the third concerned culpability.
Capabilities: aging = decline
The prevailing thinking by the majority of the public sampled was an association between aging and decline. The most common language about aging was of "loss," "slowing down," and "breaking down." There was a strong belief that a loss of control and deterioration are inevitable as one ages. Consistent with that belief was an emphasis on the increased need for healthcare and the difficulty of meeting healthcare needs. The public also believes older adults can no longer learn new information—they stagnate, and they are digitally incompetent. The public characterizes the aging process as one in which identity, knowledge, skills, success, and other aspects of life become increasingly "fixed."
The experts, on the other hand, emphasized that aging is not synonymous with disease or disability. With the right contextual and social supports, older adults remain healthy and maintain high lives of independence and functioning (Lindland et al., 2015).
Implicated in the belief about older adults' lack of capabilities is that "nothing can be done." If decline were inevitable, why bother investing in preventive and support services that, in others, would help to maintain independence, health, and social involvement?
Elders' role in society: older adults seen as "other"
The second grouping of perceptions—the role of older adults in the broader society—revealed that "the elderly" are seen as "other." Older adults were compartmentalized from the rest of society and the language of "battling" or "working against" aging dominated. Rather than recognizing that aging is relevant to all of us, those interviewed perceived older adults as an external group that competes with the rest of society for resources.
But the experts' view is that older adults are integral parts of society. In fact, they have an enormous economic and social impact on American society—an impact often not well accounted for in our discourse, media, and public policy. Experts were clear that older adults represent an enormous source of consumer spending and economic productivity. They also emphasized that older adults are a large source of social productivity, even if it is not recognized by society.
The public also recognized societal changes that created greater challenges for older adults. Families are dispersed, offering less support for the perceived needs of older adults; the country's economic landscape makes it more challenging for older people to get and keep jobs, despite the belief that older adults need, for economic reasons, to work longer before retiring; and, that Social Security is doomed and will not be there for future generations of people as they age.
The belief that older adults are "other" contributes to a zero-sum thinking wherein policy discussions about aging are characterized as more resources for "them" means less for "us." Such thinking makes it difficult to see aging as a public issue. Also, the belief that the past—when generations of families lived close to each other and there was a booming economy— was better than today reinforces fatalism and the belief that "nothing can be done." This dissuades people from thinking about public policy and community-based solutions.
Culpability: elders are accountable for their circumstances
The final set of misconceptions is about culpability. The responses from the public about older individuals were consistent with a basic American cultural belief that holds each person accountable for his or her circumstances. The public believes the well-being of older adults is exclusively the result of individual lifestyle choices and financial planning. By extension, it implies that those who ate well and exercised throughout their lives are the healthy older adults and those suffering disabilities must not have adequately taken care of themselves. Similarly, the public believes people need to take control of their financial security throughout their lives. Therefore if, as an older person, you are economically strained, it must have been a result of your own doing. Finally, the public asserted a belief in "mind over matter." That you are as old as you feel and that people's experience of aging is determined by their attitude, willpower, and choices.
The implications of the public's focus on individual responsibility is that it minimizes the consideration of systemic influences on well-being and deflects the consideration of policies as an important driver of older adults' full participation in society. It denies our collective responsibility, it ignores any concept of a social contract, and it creates an obstacle to the aging community's efforts to improve the quality of life of older adults.
The experts, on the other hand, emphasized the role of public policy and social determinants in creating the environments necessary for older adults to secure a good quality of life. Issues about work opportunities, the health of the Social Security system, policies to address ageism, and the adequacy of the healthcare workforce predominated. The experts also recognized the role social determinants such as geography, race, and social supports play in how people enter their later years.
Strategies for Clear Communication About Aging
The following suggestions are from the FrameWorks Institute (Kendall-Taylor and O'Neil, 2015) on how best to communicate about aging:
Do:
Show how context shapes individual actions and outcomes;
Explain how interventions lead to change in outcomes;
Tell stories in which system and supports are key "characters";
Focus on system solutions;
Paint the future as a time for potential change and solutions; and,
Highlight solutions when explaining ageism.
Don't:
Cue individualism ("choice," "planning," "control," "responsibility");
Use images or textural clues that "other-ize" older adults (watch your pronouns);
Activate zero-sum thinking in your language ("pies," "pools," and other resource-limiting metaphors); and,
Use crises messages.
Filling in the "Cognitive Holes"
Interestingly, the differences in comments between the experts and the public were not just in what was said, it also what was not said, a gap the FrameWorks Institute calls "cognitive holes." Experts talked about the large demographic shift toward an aging society, with both the number and longevity of older adults increasing. They clarified that the increase in longevity has not resulted in an increase in the number of years of disability or poor health, but in an increase in the number of productive years of life. Experts also resisted generalizations about older adults, emphasizing instead the heterogeneity of the group across a more than forty-year age span, and variations in health, financial situation, and functional status.
The public did not acknowledge the growth of the aging population. In fact, earlier research by FrameWorks found that the public respondents were evenly split about whether the country is getting younger or older (FrameWorks Institute, 2015b)!
A second cognitive hole lies in what the public believes was the importance of the role of social determinants. In general, factors of race, gender, residential location, or immigration status did not feature in the public's answers. Instead the emphasis remained on private decision-making and planning.
Finally, the topic of ageism was not mentioned in interviews with the public. The experts, on the other hand, talked about how older adults are marginalized from participation and opportunities—in employment, civic life, recreational activities, housing, commerce, and other arenas.
The consequences of these deeply held perceptions, which are at odds with the research evidence shared by experts in aging, is a sense of fatalism and anxiety associated with aging. The logical conclusion from the common theme of the misperceptions is that there is nothing that can be done, successful aging is directly tied to an individual's choices, and any improvements for the future will come from sharing and applying already available information.
The Gauging Aging research goes a long way to revealing the barriers that are challenging to professionals in the field of aging as they work to better meet the needs of older adults. It does not, however, provide a solution about how to move beyond these misperceptions. That will be the next stage of work. The current research findings, however, can provide us with clues about how to communicate about aging in the short term without reinforcing incorrect perceptions.
Next Steps
The research described in this article is a first step toward a better-embraced aging sector, one that is not diminished by prejudice born from misunderstanding. We in the aging services sector now know better what others are hearing when we engage with them. We know the public does not share our knowledge of the capacities of older adults. We have work to do to more effectively communicate with our clients, members, the media, and policy makers.
The Leaders of Aging Organizations and the FrameWorks Institute, seven funders, and I are poised to take the next step toward diminishing ageism by identifying an approach to more effectively communicate about aging.
---
Laura A. Robbins, M.S., M.B.A., is founder and principal of Laura A. Robbins Consulting, LLC, in Arden, North Carolina.
Editor's Note: This article is taken from the Fall 2015 issue of ASA's quarterly journal, Generations, an issue devoted to the topic "Ageism in America: Reframing the Issues and Impact." ASA members receive Generations as a membership benefit; non-members may purchase subscriptions or single copies of issues at our online store. Full digital access to current and back issues of Generations is also available to ASA members and Generations subscribers at Ingenta Connect. For details, click here.
---
References
FrameWorks Institute. 2015a. "Research Methods." Retrieved July 21, 2015.
FrameWorks Institute. 2015b. "Demographic Change." Washington, DC: FrameWorks Institute. http://www.frameworksinstitute.org/demographic-change1.html. Retrieved June 2, 2015.
Kendall-Taylor, N., and O'Neil, M. 2015. "Reframing Aging: Seeing What You're Up Against and Finding a Way Forward." Web seminar. Washington, DC: FrameWorks Institute. Retrieved June 2, 2015.
Lindland, E., et al. 2015. Gauging Aging: Mapping the Gaps Between Expert and Public Understandings of Aging in America. Washington, DC: FrameWorks Institute. Retrieved June 2, 2015.