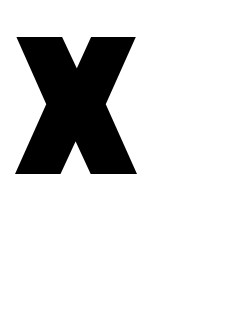 The Fall 2017­ issue of Generations explored Generation X, a much ignored and sometimes maligned generation: its influences, demographics, work and social challenges, political leanings, and what lies ahead for this cohort as it ages.
A selection of articles from this issue are now online.
In "From Diversity to Intergenerativity: Addressing the Mystery and Opportunities of Generation X," Guest Editors Peter Whitehouse and Candace Steele Flippin take a close look at the often forgotten Generation X and how analyzing this generation can help us understand the major forces at work in the world's societies and on the planet. How will this generation shape the future, and will the diverse intergenerative relationships espoused in this article be the key to a brighter future?
Roberta Baskin and Claire Sommer, in their article "Gen X: A Generation That Can Help Save the Planet?", discuss how Gen X was born understanding that our planet is in peril, and are the last generation to remember a time before the Internet. The article describes AIM2Flourish, an initiative of the Fowler Center for Business to prepare and inspire leadership toward achieving the UN's Global Goals by 2030—to end poverty, champion clean energy, ensure peace, and combat climate change. Intergenerational interviews form the basis of the program.
The question "Why label generations?" is answered in Stephen Katz's article, "Generation X: A Critical Sociological Perspective." It also tackles the relationship between Generation X and the baby boomers, the background to the meaning of Generation X, and the historical and cultural dichotomies that define Generation X. At the article's close is a conversation between Katz and a member of Generation X.
Tom Kamber, founder and executive director of OATS (Older Adults Technology Services), in his article, "Gen X: The Cro-Magnon of Digital Natives," explains how Generation Xers are comfortable with digital tools, yet aware of their limitations, which allows them to embrace a more nuanced, outcomes-based understanding of technology's use and value. Gen Xers also apply technological solutions to challenges of aging and other social purposes.
In "Generation X: Being the Change We Need," Ai-jen Poo writes about Generation X's evolution from an ignored generation to one that has achieved consciousness and now must lead. "As a generation that is rarely referred to at all … we found it fascinating that we were suddenly the generation to lay the foundation for a new way of life in America," says the author in this revealing take on Generation X.
Contributor Tim R. Johnston describes the events that formed LGBT (lesbian, gay, bisexual, and transgender) Gen Xers, such as coming of age in a time more accepting of LGBT people, what made them unique, and what lies ahead for this generation that is made up of people who are now caregivers. The article pays special attention to changes in LGBT family structures and support networks in the LGBT community.
ASA is pleased to offer this Fall 2017 issue of Generations; single copies can also be purchased from our website.