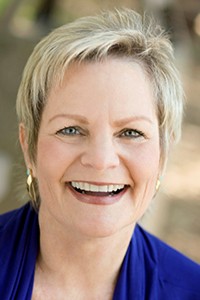 By Sara Zeff Geber
Do you have clients, patients, or residents who are aging solo or do not have adult children? Will you be part of that group yourself? If you answered yes to either question and are planning to be in New Orleans for AiA this year, consider including "Goodbye Magical Thinking: Real Life Planning for Solo Agers" in your schedule for the conference.
According to a 2010 Pew Research Study, almost 20% of baby boomers do not have children. When you add to that the increasing number of people who are or will live alone as they age, you arrive at a very large number of people who will be at risk for loneliness and isolation if they do not make good choices earlier in life.
Some aspects of planning for a safe, secure, and enjoyable older life are the same for Solo Agers as for those who have family, but others are a bit more critical for those who are aging without the safety net of family around them. 
Where to live. The question of where to live looms large for Solo Agers and can make a huge difference in whether or not they have a social support system in place at a time when they may no longer be able to drive or attend to some of their own personal needs.
How to Stay Safe. Solo Agers should also be extra vigilant about keeping their personal information safe and avoiding abuse by con artists. This is not an easy thing to do without the assistance of adult children or a younger family member who can help. Solo Agers may need a professional fiduciary or advocate or a senior care manager to ensure their safety as they advance in years.
Where to find community. There are many ways communities can support their Solo Agers. Senior centers, libraries, and other easily accessible civic centers where programs can be offered for older adults are extremely important in helping them stay social and occupied, especially those who choose to stay in single-family homes. Virtual villages can also be helpful in keeping Solo Aging seniors connected. However, as Solo Agers advance in years, they would be well advised to find some kind of community that will keep closer tabs on them than a single-family home in the suburbs or country. Fortunately, there are housing options today that can fit the pocketbook of those on either end of the income graph.
Come join us on Tuesday, April 16, at 2:30pm in the Strand Room #4 at the Hyatt Regency New Orleans as we dig much deeper into each of these areas and discuss how Solo Agers can make good choices at critical junctures as they approach a more vulnerable time in life.
Sara Zeff Geber,  PhD, is the author of Essential Retirement Planning for Solo Agers.