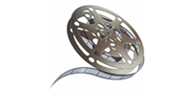 By Holly Deni
At a time in our cultural development when household ownership of televisions stands at 96.7 percent and paid movie admissions account for tens of billions of dollars each year, one cannot underestimate the power of the moving image to entertain, educate and inform the public. There are countless academic studies about the influence that movies and television have on the development of attitudes and values.
 And to maintain a high profit margin, the television and movie industries spend a lot of time trying to determine what the public is interested in viewing. As any minority group will attest, images that represent something other than the prevailing majority position are often lacking.
The Gay & Lesbian Alliance Against Defamation (GLAAD), the nation's lesbian gay, bisexual and transgender media advocacy organization, constructed a litmus test for movies that depict LGBT characters. To pass the Vito Russo Test (named after the activist, author and co-founder of GLAAD), the following must be true:
The film contains a character that is identifiably lesbian, gay, bisexual, and/or transgender.
That character must not be solely or predominantly defined by their sexual orientation or gender identity, i.e., they are made up of the same sort of unique character traits commonly used to differentiate straight characters from one another.
The LGBT character must be tied into the plot in such a way that their removal would have a significant effect. Meaning they are not there to simply provide colorful commentary, paint urban authenticity, or (perhaps most commonly) set up a punchline. The character should "matter."
Each year, GLAAD monitors the film and television industries, using this criteria, and honors products that feature positive characterizations of LGBT individuals. A review of past GLAAD award winners reveals a list of films and television shows that were considered groundbreaking, and that featured portraits of LGBT lives that served as positive models for many LGBT people.
LGBT individuals older than age 50 who are interested in finding someone at the movies or on the small screen who looks and acts like them, however, are often thwarted. The dual demons of ageism and sexual repression come together to prevent the production of films or shows that contain realistic portrayals of LGBT elders. But in 2014, there was some reason for hope on this front. A small but significant number of stories that focus on LGBT elders appeared at film festivals, in theaters and in on-demand menus.
Amazon Direct produced a new series, "Transparent," starring Jeffrey Tambor as a retired professor and father of three who confronts his secret behavior as a crossdresser and begins a courageous transition from Mort to Maura. A second season has been ordered for 2015, based on glowing reviews, positive ratings and nominations for several prestigious film awards. In January, Tambor won a Golden Globe for best actor in a TV series, comedy or musical. Also on the small screen, HBO's Nurse Jackie (Edie Falco) and series-regular Thor (a gay male nurse played by Stephen Wallem) helped an elderly gay man (played by John Cullum) on his final journey over several touching episodes this season.
"Love is Strange," a full-length feature film, stars Alfred Molina and John Lithgow as a loving New York couple happy to be able to marry at last, until an employment crisis forces them to live separately until they find cheaper housing. These two skilled actors gave many insightful interviews about their work in the well-reviewed film.
Those who like a good documentary were able to find many fascinating choices in 2014 that featured older LGBT folks as subjects:
"To Be Takei" looked at the life of the original Mr. Sulu of "Star Trek," as the 77-year-old tackled new acting challenges and reigned over his Twitter kingdom of 1.5 million verified followers.
The real person behind "Kate Bornstein Is a Queer & Present Danger" is a 66-year-old author, playwright, performance artist and gender theorist who was assigned male at birth.
"Back on the Board," making its world premiere at the 2014 AFI Documentary Film Festival, follows silver-haired Olympian Greg Louganis as he returns to diving after a long absence from the sport.
Three gay seniors navigate the adventures, challenges and surprises of life and love in their golden years in "Before You Know It," on the docket at more than 30 major U.S. and international film festivals.
Pulling from the experiences of aging trans and gender non-conforming people, "Growing Old Gracefully: The Transgender Experience" depicts the lives of individuals entering their 60s, 70s, 80s and 90s.
"Brick" tells the tale of five blue-collar, middle-age and older transgender women in the rural Pacific Northwest as they find the courage to live their lives as women in the hyper-masculine environment of a small logging community.
Perhaps the critical and popular success of the 2014 crop of LGBT elders on screen will pave the way for more regular appearances in feature films, documentaries and television shows. Meanwhile, these positive and courageous examples of LGBT aging will be around to offer hope and validation for folks of all ages in the LGBT community.
---
Holly Deni can be found frequenting movie theaters in and around Little Falls NJ. She likes her popcorn unbuttered and her films salty.
This article was brought to you by ASA's LGBT Aging Issues Network
Help us improve AgeBlog and rate this post by clicking here!