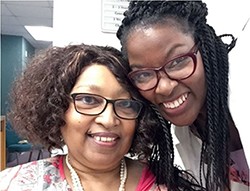 This past New Year's Day, The SCAN Foundation honored family caregivers with a float in the 2020 Rose Parade in Pasadena, Calif., called "Hope's Heroes: Honoring Caregivers of All Generations." Central to the float were a castle and two knights. Eight caregivers rode on the float, ranging in age from 14 to 88, and embodying the span of caregiving situations.
By participating and building the float, The SCAN Foundation aimed to draw particular positive attention to the Millennial generation of caregivers. As The SCAN Foundation President and CEO Dr. Bruce Chernof has said, "Millennials often get tagged as that 'selfie generation'—very focused on getting their own needs met. That simply is not true. … they play a much bigger role caregiving in the lives of older adults than probably any generation has before them, and they don't get any credit for it."
Aging Today is pleased to share the following three stories of Millennial caregiv­ers that The SCAN Founda­tion has highlighted—two of whom, Aisha Adkins and Craig Terasawa, rode on the Rose Parade float.
Aisha Adkins
The Journey: Aisha Adkins, 35, of Atlanta, Ga., has been caring for her mother, who has frontotemporal dementia, for seven years. Six months into her first job post-college graduation, Adkins had to leave her employment to care for her mother. The caregiving journey started when her mother began exhibiting symp­toms such as severe personality shifts and short-term memory loss. In the spring of 2013, after a diagnosis of frontotemporal dementia, Adkins had become a full-time caregiver, helping her moth­er with all activities of daily living. Adkins and her father share the caregiving role with no outside help, but recently she has returned to school to pursue her Master's in Public Administration. She coordinates her schooling around her dad's work schedule, which he was able to shorten via taking family medical leave.
Lessons Learned: Adkins sees a huge lack of support for unpaid family caregivers, and that any resources and support content available does not pertain to the Millennial caregiving situation, especially to Millennials who are racially diverse and-or LGBTQ. Anyone in those caregiver cate­gories has to find their own communities, likely online, where there now are increasing sources of help for Millennial caregivers.
Adkins also would like to see a more accessible, user-friendly, less jargon-filled and easily di­gestible system for filling out the endless (but necessary) paperwork involved in caring for an old­er adult. She says there is very little information geared toward Millennials, who hadn't expected to face caregiving situations for at least another decade of life.
Her Advice for Caregivers: "Stay present in the moment and don't sweat the small things. As a society, we tend to be perfectionists, when we should recognize that we're all human and are doing our best. A big part of the challenge is ask­ing for help when you need it, being upfront and sharing your story at least with the people around you. People can't help if they don't know they're needed," says Adkins.
Rachel Hiles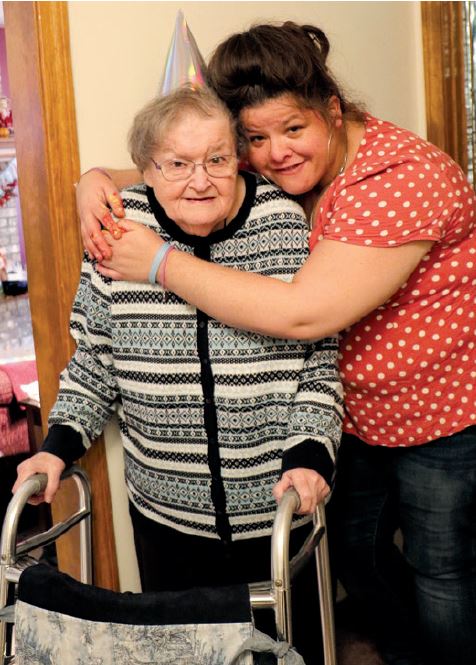 The Journey: Rachel Hiles, 33, of Kansas City, Mo., always had a close relationship with her grandmother, who she spent much time with growing up and who was her biggest supporter. In 2015, her grandmother fell, hurt her back, spent three weeks in the hospital and three months in a rehabilitation facility. Hiles worried that she couldn't get her grandmother home, let alone get­ting her back to being the same woman she had been before the fall. Once Hiles realized her grandmother not only would rely on a walker, but also had cognitive impairment issues, she became her grandmother's primary caregiver. Hiles began helping her with everything from daily activities to finances. In 2018, she had to quit her full-time job in order to care for her grandmother. Now, Hiles has the help of five to six homecare workers, so she can return to pursuing her own life goals.
Lessons Learned: Hiles says that the emotions that accompany caregiving can be very power­ful and have a huge effect on a person, especially if they are not aware of or ready for them: "You might find yourself feeling without any energy, like you have nothing left to give, and you're work­ing on autopilot until you literally shut down." It's really difficult for Hiles to find time for self-care. She has also noted limited supports for Millennial caregivers, so two years ago Hiles started her own, called Sandwiched KC (sand wichedkc.com).
The caregiving experience opened Hiles' eyes to what in life has true value and what one can live without, which for her meant starting to work for herself instead of holding a traditional 9-to-5 job.
Her Advice for Caregivers: Hiles has numerous tips. First, focus on today, as one's struggles and suffering are temporary, but at the same time realize there is limited time to experience the joy of being with the person for whom one is caring. Second, simplify one's life in order to think more clearly and prioritize values. Third, try to conserve energy, e.g., take breaks early and often and don't feel bad about it. Fourth, realize that even with the best-laid plans, things can fall apart, because "we're human." And finally, don't spend time wishing things were better, as this prevents a person from doing what she or he could be doing to help their loved ones live their best lives. "I didn't expect it, but caregiving has made me a different person, and I truly appreciate it," says Hiles.
Craig Terasawa
The Journey: Craig Terasawa, 31, of Arcadia, Calif., says his caregiving journey began in early childhood, as he watched his parents caregiving for his older sister who from age 2 had seizure disorders. At times, he and his younger sister also pitched in to help. But in May 2019, his fa­ther suffered a heart attack and underwent tri­ple bypass surgery. Caught off guard, it was Ter­asawa's job to find a substitute pharmacist to take over for his father, who has owned a phar­macy and served as its main pharmacist for the past 15 years. Terasawa had been studying for his Master's in Social Work while working full time at the pharmacy. After his father's heart at­tack,
Terasawa helped provide caregiving responsibilities by taking care of the family business.
"It changed my perspective of what a caregiver is," he says. "There are so many different needs people have, the basic emotional, physical and social needs, but then Dad's business is like his baby, so my pri­mary focus after his heart attack was making sure the business was okay."
Lessons Learned: As a married man and father whose son just turned age 3, Terasawa says learning to balance the time spent dedicated to his dad and his business with his own family time has been a big challenge. "This experience earlier this year was good, hard and challenging—but I saw growth. I learned things about myself in terms of the limits I need to set and the expectations I have. If such a situation happens to arise again, I hope I'd be better able to handle it," Terasawa says.
His Advice for Caregivers: "If someone were in the same situation, I'd definitely recommend find­ing a balance in how much to engage. I could have taken more time for myself and thought about my own needs more during that time. Look at the bigger picture within the situation, and try to understand your role. During an emergency, which forces you to live hour by hour or day by day, it's tiring, and easy to get caught up in it," Terasawa says.