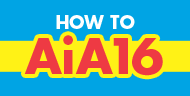 The 2016 ASA Aging in America Conference is starting THIS SUNDAY! And we're here to help answer a few questions for our awesome conference community!
Where do I pick up my badge, bag, and conference program book?
When you arrive at AiA16 you'll need to check in at conference registration. This is located at the Convention Registration Desk on the Lobby Level of the Marriott Wardman Park (2660 Woodley Road, NW, Washington, DC 20008). Conference registration desk hours are as follows:
Sunday, March 20: 8:00 am–6:00 pm
Monday, March 21: 7:00 am–6:00 pm
Tuesday, March 22: 7:00 am–6:00 pm
Wednesday, March 23: 8:00 am–6:00 pm
Thursday, March 24: 8:00 am–11:00 am
What should I wear?
Most AiA16 participants wear comfortable, business casual attire. Comfortable shoes are a must! And remember, conference activities will be taking place in both the Marriott Wardman Park and the Omni Shoreham Hotels and, while they are mere steps away from each other, you may want to bring a jacket to wear when traveling between the two venues. (And because sometimes those meeting rooms can be chilly!)
What do I need to do to claim my (FREE) CEUs?
Claiming CEUs for the conference is a two-step process:

During the conference: When you attend a session offering CEUs scan your badge when entering and exiting the session. At general sessions, look for the special "CEU Entrance" to scan your badge.

After the conference: Log in to our CEU system and complete session evaluations and print your certificates. Look for the ASA email with step-by-step instructions sent prior to the conference.

Click here to learn more about specific boards ASA has received approval from and exemptions.
This is my first Aging in America Conference… halp?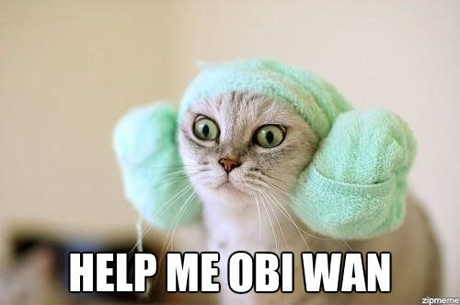 If you haven't attended an ASA conference in the past, we know it can be pretty overwhelming. So much awesome, so little time! This is why we have a Networking Orientation for First Time Attendees, New Members, Students and Emerging Professionals scheduled for Monday, March 21 from 9:00 to 10:30am. It will be in Maryland B in the Marriott Wardman Park.
We also encourage you to use the AiA16 App to help plan which sessions and events you want to attend in advance and to connect with other AiA16 participants. You can also use our online event search and itinerary builder.
I want to win free stuff at AiA16! How can I do that?
While winning isn't guaranteed, we do give away some pretty sweet schwag at Aging in America. Stay in your seat after every general session for a chance to win an Apple iPad or iPad mini!
And don't miss the prize drawings in the exhibit hall for a chance to win a free flight on Southwest Airlines, an Apple iPad, $100 VISA gift cards, gift baskets and more! To win a prize in the exhibit hall, simply put your Exhibit Hall Raffle Ticket (included when you pick up your badge and tickets at conference registration) in the drum that will be in the exhibit hall any time the hall is open before the drawings and then be sure to be there at 8:00 AM and 1:30 PM on Tuesday, March 22 for the giveaways!
What's the secret handshake to get into the CG Lounge and where is it located?
ASA's Constituent Groups are amazing, but there's no secret handshake to join one. ASA members can join as many CGs as they want at no charge. At AiA16, we will have a special lounge set up for those who are members of, or interested in joining, one (or all) of ASA's Constituent Groups. It's a place to relax, learn about ASA CGs and membership, and chat with your colleagues. The CG Lounge will be located near the conference registration desk on the Lobby Level of the Marriott Wardman Park.
What movies are you showing at Movie Night?
AiA16 attendees are invited to join us on Monday March 21 for Movie Night from 7:00 to 9:00 pm in the Washington Rooms at the Marriott Wardman Park Hotel! We will be screening three films: Still Dreaming, When I'm 65, and You See Me. Click here to learn more about all three films and to watch their trailers.
Where can I get coffee?
We know this is important. Coffee will be served in the Exhibit Hall on Tuesday, March 22 at 7:30am. Coffee will also be available for purchase in both hotels:
Marriott Wardman Park: Woodley Pantry (Lobby Level, beside the Gift Shop)
Omni Shoreham: Morsel's Coffee Shop (Lobby Level, East Promenade)
Where can I find gender-neutral restrooms?
We've arranged for gender-neutral restrooms to be available during the conference. They will be located in Park Tower 8205 and 8206 on the Lobby Level of the Marriott Wardman Park Hotel.
I'm a nursing mother. How will I be able to take care of my needs onsite?
Park Tower 8211 on the Lobby Level of Marriott Wardman Park will be available for nursing mothers. There will be a small fridge and other comforts. The door may be locked while in use, but otherwise available without a key.
Still find yourself scratching your head? Contact us at info@asaging.org and we'll get you sorted out.